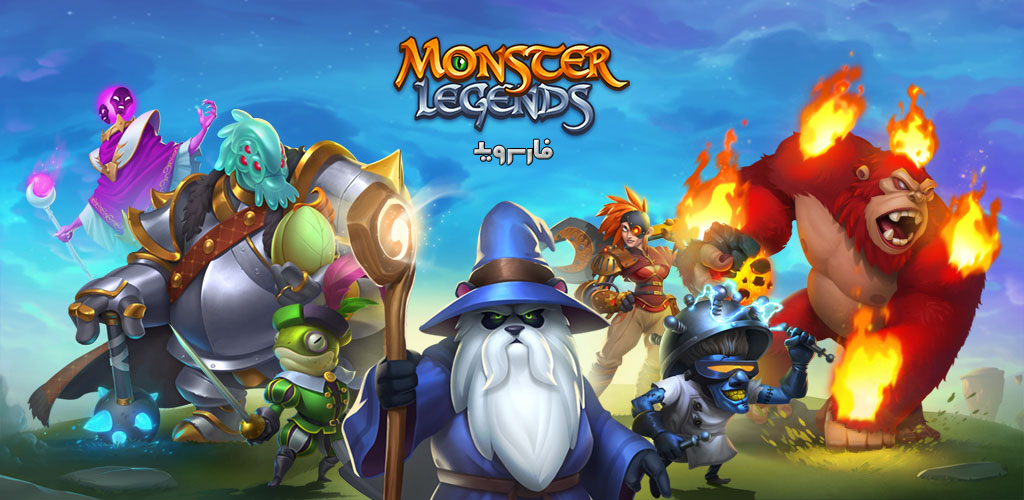 Monster Legends Mod APK is popular addictive game in the style of role-playing games for Android users. As it is very popular and interesting game, it is offered freely on Google Play Store with more than 50 million downloads from Social point game studio. However, in game items players also have the option to purchase different places, feed, monster and building with real money for mobile platforms. The main theme behind this game is that you have to move on earth or make your own city with the help of your own monsters and to deal with other monsters and environments while helping group of folks. As the name of game suggests, you are dealing with monsters so, you have to make a powerful monster in order to fight with other monster to win the battle.
Features you have to know
Bunch of animals
Players are provided with different monsters around more than 700, and they are divided according to their elements and rarities. If player wants to own new monster, he only collects coins to unlock them. Each time player unlocks the monster, he gets rewards. Higher the rewards, higher will be the position on rankings.
According to elements, monsters are divided as per
Nature – Firus, Arnu, Beetrat, Cruxx, Flirty etc.
Earth – Lamia, Beledig, Armole, Brontes, Eggknock etc.
Fire – Firesaur, Bjarni, Darkor, Bonnie bark, Esmelter etc.
Water – Shock turtle, Eisul, Cryotan, Forsilka etc.
Light, Dark, Thunder, Metal, and Magic.
According to rarity there are
Common – Panda, Genie, Mersnake, Rockville, light spirit etc. Uncommon – Bloomskips, Electrex, Dolphchamp, Giragast etc.
Rare – Fornax, Crux, Bobon, Beefcake, Djinn etc.
Epic – Duchess, Avast, Aiden, Cybele etc.
Legendary – Atlas, Bolb, Bright, Cloud, Arcade, Clivia etc.
Mythic – Order, Crusty, Aztec, Lllion, Blaz, Miserus etc.
Each species has different power with it to exploit.


Raising of animals
Players are also provided with monster's eggs and players need to raise the monsters with different feeds according to the conditions so that they grow up healthy and become true warrior. Player must remember the intelligence of opponents and carefully raise the monster in provided Monster Lab and equipments in order to harness the monster powers.


Breeding
In order to overcome effective foes and to win a battle, a powerful squad of monsters is required. So, in this game players will be able to breed two different monsters to get epic, trained, skillful, and legendary monster. Players are provided with powerful species of monsters. The breeding or merging between 2 different species according to their elements and rarities will result in the production of a new monster with qualities and powers of both the species. This is helpful to get control over opponents and to get victory.


Island for their survival
Players have to make a monster laden to keep them alive. Provide them with entertaining habits and more cities. By building cities players also have options to unlock additional features of cities. Player have an option to build the city according to his wish or he might give priority to monster's requirement. Game also allows new locations for monsters like labs, breeding mountains, temples and practice areas. Also unlock the new places like ultra-breeding tree, library and temples of the guardians.


Multiple players
Game provides the live fuels in which there is no need to own monsters in order to create your dream team. It also provides multiplayer mode in which players fight in PVP battles and different seasons for rewards, trophies where they get a chance to reach the Top leagues of the game. Players also have the option to join a team, fight in team wars and chat with other partners and to collect monsters from team shop to diversify your monster bunch. Also, challenge your team partner for live battles, real time battle game mode.


Seasons
This game provides different levels so a player can freely enjoy the live battles and wars in new places and face different seasons to enhance the super-powers of monsters. These seasons provide more trophies and monsters are waiting for opportunities to hunt.


Graphics
The graphics of the game are also very enchanting and fanciful like the colours of fairytale world.
You May Also Like: