There are a lot of great apps for photo enhancement. None, however, are as simple to use as Photolemur, which first arrived on the scene in 2016. The app, available for macOS and Windows, takes a no-nonsense approach to photo enhancement.


Photolemur is not just another photo editing software, it's a game changer of the industry. Photolemur is the world's first fully automatic photo enhancement software for Mac and Window, that automagically makes your photos look much better and beautiful than before without complicated manual photo editing. If you're not 100% sure how Photolemur works, this simple video gives the explanation on how the Photolemur app works.
Photolemur Automatic Photo Enhancement
Photolemur enhances photos automatically, with the help of Computer Science and Artificial Intelligence. It's faster and smarter than any manual photo editor out there. With Photolemur, you don't need to select layers, sliders, and adjustments. Instead, the software automatically analyzes millions of pixels per second, to identify individual features. In doing so, it automatically makes the necessary corrections and adjustments to create the perfect photograph. Automatic tools include noise reduction, natural light correction, color recovery, and more.
Here are the sample pictures before and after enhancement by Photolemur.

How to Use Photolemur to Enhance Photos
Photolemur has an excellent user interface. To enhance a photo in Photolemur, use the "Drag Photos Here" box that appears when the app first opens. You can also use the "Import" button to add images manually from your computer.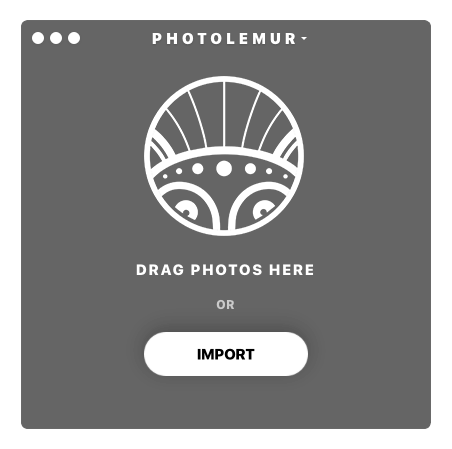 Now the fun begins.


Within a few seconds of dragging or adding your photo, you'll see a before and after image separated by a vertical bar. Move the bar to the right and left to see how Photolemur has transformed your image.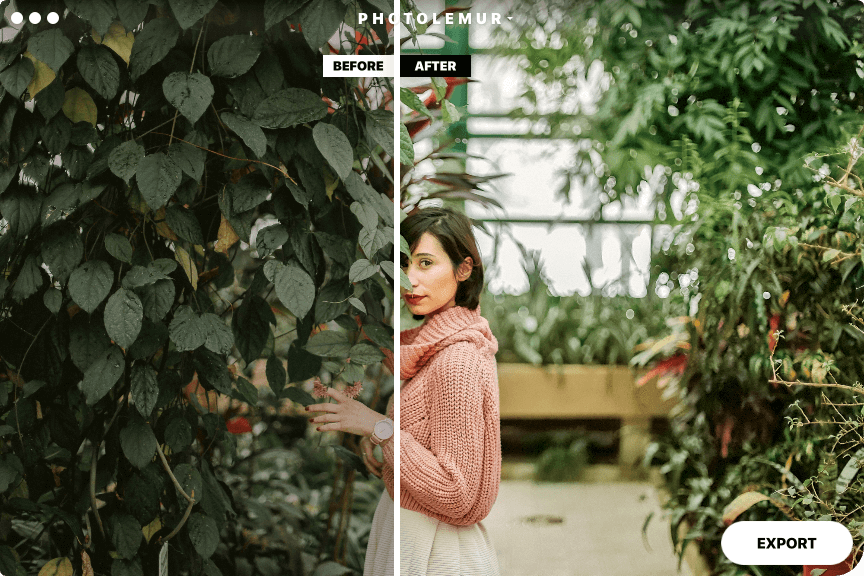 By using the "Export" button, you can send your edited image to your computer or share it with others using Facebook, Twitter, Flickr, or email.
One of the many advantages of using Photolemur is the ability to open and save/export multiple images at the same time.
In Photolemur, go to File > Add Images to get started. Select the images you'd like to import, then hit the Open button. You can also drag multiple photos into Photolemur from anywhere on your computer.
Depending on the number of images in your collection, this process can take a while. Once completed, you can share your images or save them to your computer.
Thanks to Photolemur, you don't have to be a professional photographer to take great pictures. Go out into the wild and take the pictures you want. Then, let Photolemur do the rest.
Photolemur will work on a subscription model. Now the annual subscriptions is offered by discounted price. Get Photolemur now until price rise.
Photolemur Christmas Offer (70% OFF on Photolemur Family License + $102 Amazing Bonuses)
GET X-MAS OFFER NOW