If you are looking for a solid Smartphone at a low budget price, then Motorola phones provide you some of the best choices for you. Moto E5 today stands out in the crowd in that range which offers great performances in some basic works and the battery backup is also very good. But the accidental fall of the mobile on any hard surface would definitely break and damage the phone. So, to protect your phone from bumps and drops, it is necessary to use cover for your phone so that you can be able to use the mobile until you buy the next upgraded one.
Moto E5 has already gained huge popularity in the market and it has caught the eye of the customer with its fancy style. Some of the cool and protective Moto E5 Cases are given below so that it could be easy for you to choose the best one for your Moto E5 mobile:
1.

3 To Go Scooter Yellow Striped Case Cover For Motorola Moto E5: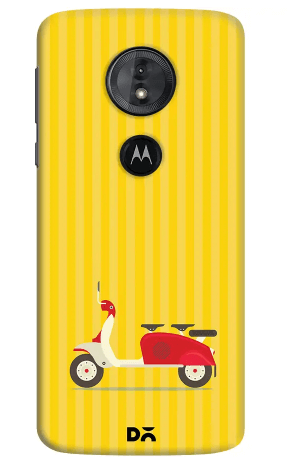 If you want to give yourself with a bright, modern and stylish look mobile cover, then this Daily Objects yellow striped Moto E5 case cover is the perfect choice for you. The slim and light polycarbonate back cover protects your mobile from bumps and drops. The incredible photorealistic red colour scooter printed in the back gives an extraordinary beautiful appeal to the mobile phone. You can also get another blue colour striped case cover for the same. The smooth seam free surface feels good in your hand. The print has a lifetime replacement guarantee.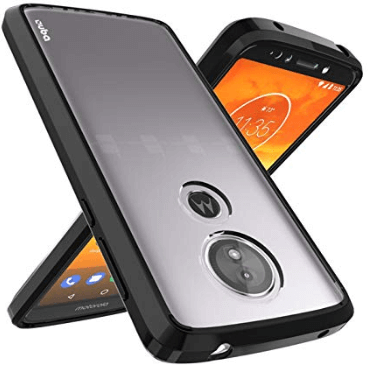 It is one of the favourite ways for many people to protect mobile with clear case. Some people don't want to cover the original design of the mobile and for them the clear case is the right choice. It will allow you to enjoy the design of the mobile whereas on the other hand keep it safe from scratches, impacts and drops. The case has reinforced corners for extra protection. To make the case free of smears and fingerprints from the inside, a dot pattern is present inside of the case.
3.

Otterbox Prefix Case For Moto E5: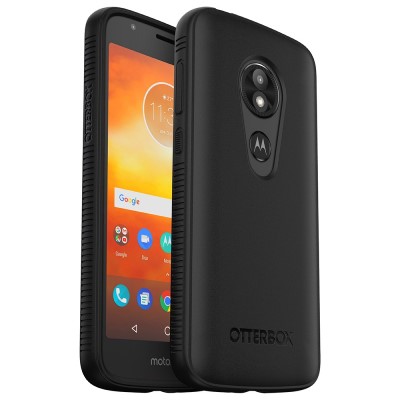 The company is known for its bulky rugged cases, but it also makes some slim gel cases. Otterbox Prefix is made of TPU (Thermoplastic Polyurethane) which is flexible and soft material with extremely shock resistant. It is so slim that you can easily make it slip out of pocket. You can find series of colours of this cases including black, glittery pink and smoky black also. However, you should keep this in mind that Otterbox is not at all providing cheap rate mobile cases.
4.

Camera Case Cover For Motorola Moto E5: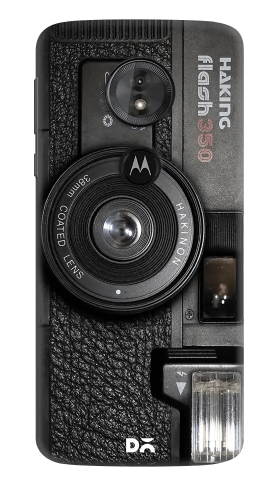 Are you fond of the camera or love to carry something which looks like a camera? Then, the Camera Case Cover for Moto E5 Cases by daily objects would be the smart choice. The high quality camera print on the back of the cover with its slim and light polycarbonate style give an appealing look and feel of the camera on your Moto E5 mobile.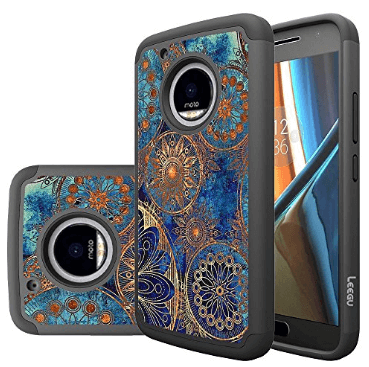 The Leegu is a dual layer case with rugged and stylish look which is using shock absorbing TPU bumper with a hard shell of polycarbonate clipped over the top to supply a hard backbone. Not only the gear design, but there are also so many other designs that will catch your attention, including Blue Flower, humorous don't touch my phone and many more. If you really want to keep your phone protected, then using this case is the perfect option for you.
6.

NageBee Heavy Duty Clip Holster Case: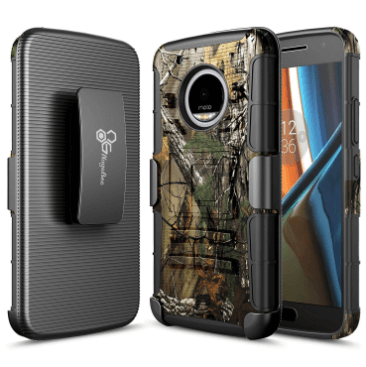 The NageBee case comes with a hard PC clip that your phone slides into which making it easy to holster your mobile when needed. It also well seals your mobile and keep it away from potential hazards. The kickstand on the back of the case makes it easy to watch videos on the move.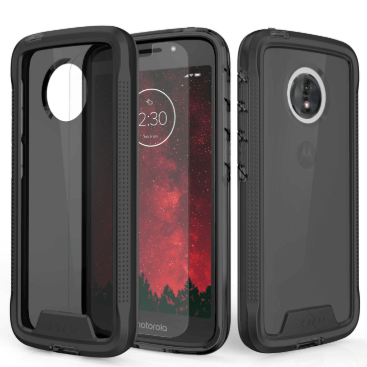 This can protect your phone from all around as much as possible. Made from a flexible and absorbent TPU inner core together with a hard PC face and backplate, this cover will keep your phone protected. It has the free addition of tempered glass screen protectors that will stop the outside scratches.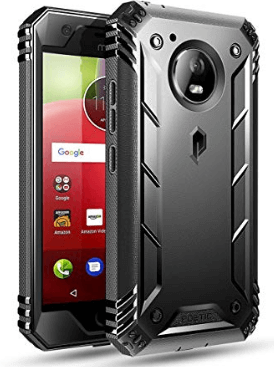 It is the dual layer case with TPU material in the full inner core which has been combined with armor of hard PC wrapped around the Moto E5. Textured hand grips facility around the side of the case, the Poetic revolution case has been compliant with military standards for drop protection.
If you still did not grab any of the above cases for your Moto E5 mobile and thinking what to select for your mobile which will give a stylish look yet maintaining all the protection, then get numerous collections of Moto E5 Cases at Daily Objects and select the best and most suitable for your mobile at an affordable price rate.
If you want to know about 6 Best OnePlus 6 Covers to protect your new phone then Click Here.
You'll also like: SELFLY – The Smart Flying Phone Case Camera