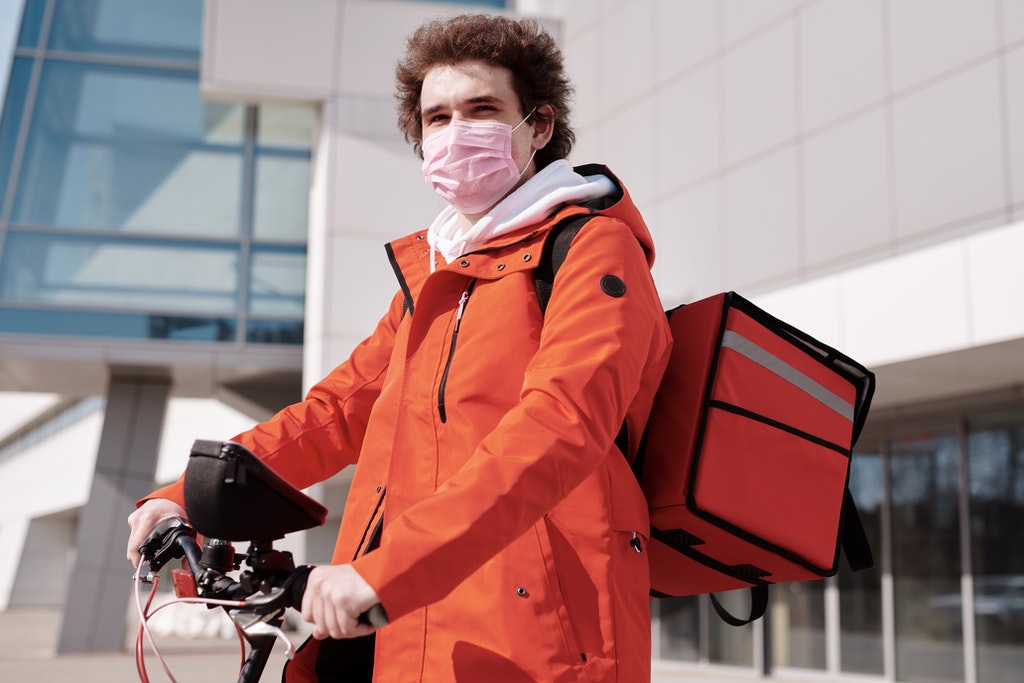 One of the fastest growing industries in recent years has been food delivery apps. Food is a fundamental human need, and getting food delivered to your favorite restaurant has never been easier thanks to apps that connect a number of actors on the same platform. Our consumption of food will change as well as the way we deliver food in 2050.
According to McKinsey, a six-month study covering 16 countries around the world provides insight into the business of delivering restaurant meals to homes. At present, the market for food supplies is worth 83 billion euros, or 1% of the total food market, or 4% of all food sold in restaurants and fast food chains. Over the next five years, this market will grow at a 3.5% annual rate in most countries.
What future holds for food delivery?
With the growing reach of the internet and smart devices, food delivery apps play a critical role in increasing delivery and improving the user experience. Traditionally, consumers shop through apps and websites for maximum convenience and transparency, and they expect the same when ordering dinner. As customers become more demanding, food suppliers need to analyze their overall strategy and find ways to attract new customers and retain existing ones.
According to experts, the future of the food supply industry will see an infusion of new supply channels. The aim of food delivery services is to simplify the online ordering process of food and improve the user experience. It is predicted that food suppliers will invent new delivery options and order channels to satisfy their customers. It is becoming increasingly common for food delivery platforms to integrate with Android and Apple Smart Devices to allow customers to order meals with just a few clicks.
Companies are looking to maintain their experiential gastronomy will choose to partner with curated customer experiences, packaging and other brand-specific elements. New integration systems will integrate multiple third-party platforms and loyalty systems to interconnect without compromising customer flow. Simplified ordering via food delivery platforms allows customers to place their orders as quickly as possible through channels such as social media, virtual assistants, smart devices and cars.
The Taste of Japanese Food
If you want to experience the true taste of Japanese cuisine, you must try preparing delicious foods at home. If you don't like cooking or eating, or just have a simple snack, just make an order take-out. A delicious Japanese snack box can be very fun and exciting. Additionally, you can buy instant noodles and use them to make delicious dishes. Then, cook them in the microwave for 5 minutes or overnight.
The main ingredient that makes Japanese food unique its flavor. The taste of Japanese food is full of umami, which is the most delicious of all the five basic tastes. This is why a variety of different kinds of sushi can be prepared in the kitchen. When you are preparing a sushi meal, try a few different ones until you find your favorite. The best ones are made with fresh fish.
How restaurants deliver foods in time?
Third-party on-demand delivery services make it easier for operators who currently do not offer delivery services to do so. Customers order from aggregators, which belong to the traditional delivery category. These intermediaries then forward the orders to restaurants they also handle the delivery. In contrast, new delivery services are building their own logistics networks and supplying restaurants that do not have their own drivers.
User-friendly food delivery services are becoming a necessity if you want to retain customers. Customers will abandon their food delivery service or uninstall their app if they are faced with poor service. If executed well, then there will be no traffic jams preventing your delicious order from arriving on time.
Conclusion
The risks of do-it-yourself websites managing delivery orders and accepting payments have led many small restaurants to work with delivery services such as Uber Eats, Postmates and others. Restaurant operators have discussed the difficulty of controlling the customer experience when food is in third-party hands. We are no longer in the days when customers had to call your restaurant to place an order. Food delivery will change for sure for the future generation.
You might also like