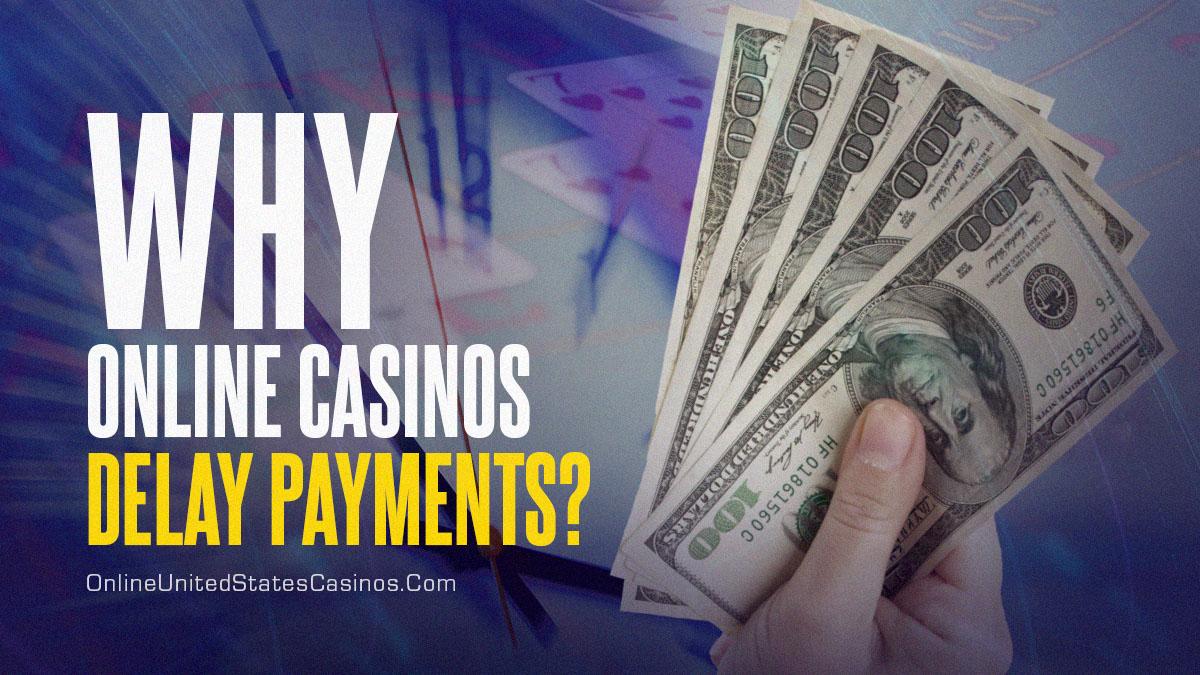 When a person first discovers online casino games, everything seems so simple. The sector facilitates playing from anywhere at any time at sites boasting vast game libraries and accepting multiple payment methods. Yet, after depositing and snagging a sizable winning amount, the most complicated part of the internet gaming experience rears its head, the withdrawal process.
Various issues can pop up when a gambler attempts to take out his prize funds from his account, asking that they move to his physical or digital wallet. Most of these occur at shady platforms with untrained staff and poorly organized payment processing procedures. That is why it is always recommended to play at instant payout casinos verified by independent trust-worthy review sites. Such casinos operate tightly-run ships with tried-and-tested transaction steps that ensure every player gets their cash rewards as soon as possible.
At lower-end unvetted websites, easily-avoidable problems can arise, but some are omnipresent in the industry. These include gamblers inputting inaccurate payment info, not verifying their identity, not fulfilling wagering requirements, and not following the general T&C. Newbie online gamblers frequently fall into these traps, which get elaborated on in detail below, coupled with explanations on how to avoid them.
1. Incorrect Payment Details
When signing up with the best payout online casino sites, or any gambling app for that matter, it is essential that gamblers enter the correct payment info inside their profile page and when filling out said casino's registration form.
Again, it is crucial that everyone carefully reviews the info they share with their operator, particularly regarding payments. That is because, in some jurisdictions like the UK, the UK Gambling Commission prohibits gaming operators from reversing customers' withdrawals. When a user demands a cash-out, they do not have the option to cancel it afterward. Some platforms also enforce this rule not mandated by a regulator but by choice. A delayed withdrawal may not be a delay at all. The player may have simply input the incorrect payment details, and the money has gotten transferred to someone else by no fault of the operator.
2. Account Not Verified
As a rule of thumb, most fast withdrawal casinos follow Know Your Customer identity verification procedures. These policies got birthed in the 1990s, a product of the investments sector. In the past few years, they have made their way onto the best-paying online casino platforms as a security measure to please local lawmakers.
Know Your Customer, more famously known under the acronym KYC, is a rule that minimizes money laundering. They entail casino users supplying identity verification documents, often either on sign-up or before they complete their first withdrawal. That serves the purpose so that operators know their players are who they say they are and that they are not using the casino website for nefarious purposes. Completion of the KYC process requires providing a copy of a photo ID and proof of address. Gamblers have a two-week window to complete this process. Until they do, their requested payments will not go through.
3. Bonus Requirement Not Cleared
No online casino bonus is stipulation-free. That is why gamblers must lean on reviews players can trust to give a transparent analysis of gambling platforms and which welcome promotions are worthwhile.
The most popular promo condition in the internet gaming sector is a wagering requirement. That is a multiplier informing casino users how many times they must bet their deposited funds before they can reap the fruits of bonus fund wins. They have a limited period to fulfill it, and each offered product may feature a predefined requirement contribution rate. If a player has not met this bonus stipulation, he cannot get his promo winnings before he does. When one insists on performing a withdrawal before clearing them, he forfeits his winnings.
4. Terms Abuse
Trying to claim the same bonus offer twice and depositing funds through one method, only to take them out using another, are two of a few standard violations of most gambling sites' general terms and conditions.
Also, platforms have advanced software that examines if players are implementing forbidden aids in gambling activities. These can be ones that attempt to predict or influence results or somehow try to manipulate the platform. If a casino suspects that a user has uploaded false documents, lied on sign-up, or is trying to game the system in any way, that will pause a payout until these doubts get resolved.
5. VPN Detection
VPN services create a tunnel that masks a user's IP address, providing him with a fake one. These virtual private networks primarily get used for security or to bypass country restrictions. Virtually all casinos frown upon their use, and any suspicion of a gambler utilizing this technology will likely spur an account audit, which will freeze all withdrawals.
This article was written in collaboration with real money casino experts.
You May Also Like