It is really frustrating when big brands always suck up the attention on all the number ones rankings on Google. These companies and brands are really hard to outrank but that does not make it impossible. If you are planning to get the brand right in front of people and in a quick manner and just don't want to rely on SEO, then the next move to make is the social media. Twitter, Facebook, Pinterest, Instagram and more, they are all social media. But, the way in which people interact with brands will not be that different. Social media provides you with the power to go where the potential clients are grab the attention and then make them aware of product or store. It provides you with the leverage to compete against faceless e-commerce giants.
Guide to Get Real Followers on Instagram
There are some actionable tips available through which you can get some real Instagram followers, who are genuinely in love with your brand. You can easily spread your online wings accordingly.
🔵 Discovering images for you:

First of all, you have to discover images, which will work for others to help you create a consistent image brand. As people always like consistency, therefore; branding images is primarily vital, mainly on IG. For most of the people, consistency equates to trust. Whenever people view your brand to be trustworthy, they are able to purchase more from you. Now, whenever you are trying to choose images for your brand, be sure of two major points. First of all, you have to create consistent visuals. And secondly, make sure to have color scheme to deal with.




🔵 Focusing on brand image:

For the next step, you have to create image branding guide for the consistent form of visual imagery. As stated earlier, consistent imagery is a major part of creating trust and also gaining some followers. There are so many ways in which you can actually create some consistent visuals. You are always invited to get in touch with experts, ready to help you with the consistent visual creations for sure.

🔵 Engage and converting audience through inspirational and beautiful posts:

Everyone loves a good photo. That picture is not just about snapping a picture on your smartphone but something more than that. The best ever pictures are always considered art, which evokes emotions. Instagram was mainly built on idea of sharing pictures. So, the images over here are major and something that you might have to nail down when it is about creating them for some brand awareness.

🔵 Proficient use of hash tags:

With the help of hash tag use, you can easily maximize reach and then spread brand. It will help you to get the organic search that you have been craving for. So, Instagram is not just going to work as your social media platform, but can be a perfect search engine for your potential clients and customers.
Make sure to get these points in mind while trying to grow your business and build a brand through Instagram.
Related read:
🔵 Ways To Improve Instagram Growth Without Buying Followers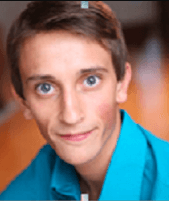 Author bio – Daniel Mattei is a Professional writer. He has written many articles on Social Media. He is quite experienced in the field of web marketing as well as website designing. He can help you to get more real Instagram followers to increase the revenues of your business.