Are you looking for the perfect family getaway that allows you some time off from your mundane drudgery? Singapore is a destination that every family should consider for its sheer flavour, especially if you have kids.
A family trip to Singapore is so much more than marvelling at the concrete towers, busy markets and thrill-packed parks. There are so many gems in the island city that the first-hand chance to experience the world outside your workplace never eludes you.
Here are some offbeat places that you must consider while visiting Singapore with family:
1.

Pulau Ubin
Let's start with Pulau Ubin, which is quite an off-beat place for families travelling with kids. You can reach this place in ten minutes from Changi Village by boat. The speciality of the setting is that it takes you five decades back to show you how the island city was then.
What to do:
On arrival, hire bikes for yourself and your kids and head directly to the Chek Jawa Wetlands. This is the city's one of the richest ecosystems where you explore the expanse of mangroves.
Experience the rustic side of Singapore by touring through the village, witnessing the farming and fishing activities of the villagers residing here.
Go biking along the adventurous trails. You might also spot a wild boar around here. So, be a little cautious.
Head to the main square to treat yourself with a seafood fare for lunch at one of the many waterfront resorts here.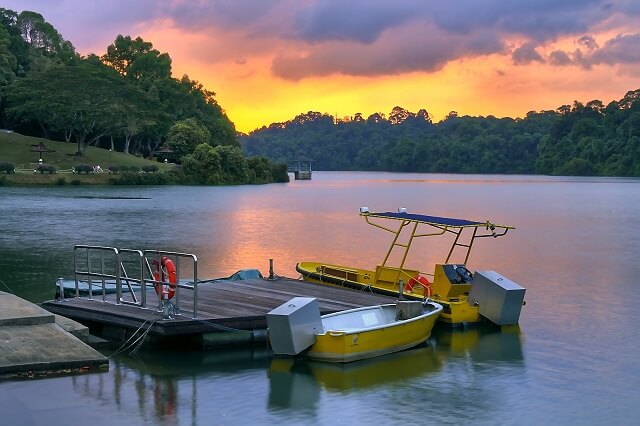 2.

MacRitchie Reservoir
If a family trip to Singapore means a lot of natural encounters for you, then MacRitchie Reservoir should certainly be on your list. Being Singapore's oldest reservoir, you also get a sense of the place's history by looking at the embankment harbouring water since 1868. More than one-square kilometre of primary forest still thrives here, making it the best place to experience nature.
What to do:
Take a stroll along the boardwalks and hiking trails that bound the reservoir. The forest around the reservoir is home to 500 animal species and 840 flowering plants.
Go for the HSBC TreeTop Walk, which is a 250-metre, free-standing suspension bridge. You can get a bird's eye view of the diverse flora and fauna in the rainforest from here.
Climb to the top of Jelutong Tower to get a view of the reservoir and the golf course at Singapore Island Country Club.
3.

Chinese Garden
There's no doubt that Botanic Gardens and Gardens by the Bay are unbelievably mesmerising Singaporean attractions. But the Chinese Garden is no less beautiful. Located next to Chinese Garden MRT Station, this place is an epitome of Chinese gardening art. Not to forget, the garden has also brought about successful integration of architecture with nature.
What to do:
Pack a picnic and frolic on the sprawling lawns, arch buildings, rainbow bridges, koi ponds, and pagodas.
Visit the Bonsai Garden to witness Suzhou-style architecture and over two-thousand bonsais that have come from China and other parts of the world.
Visit The Live Turtle & Tortoise Museum to check out different species (some exotic types too!) of turtles and tortoises.
Check out the Garden of Abundance, where you can see 100-year old pomegranate trees, sculptures of Chinese Zodiac animals, stone bridges, and a sundial.
4.

Hawker Centres
As soon as the craving for a meal creeps in, head to one of the many Hawker Centres in Singapore. This place gives you Singaporean style of street food, becoming a culinary highlight for families visiting Singapore. Two food stands here became the first vendors to have received a Michelin Star for Excellence Award.
Where to go:
Visit the Old Airport Road Food Centre to check out the best soya bean curd stalls.
Go to Chinatown Complex Food Centre to gorge on black pepper crab, BBQ chicken wings, char kway teow, lor mee and carrot cake.
Go to Maxwell Road Hawker Centre and step into the Tian Tian Hainanese Chicken Rice stall for some Singaporean chicken rice. Other options include Zhen Zhen Porridge, Hoe Kee Porridge and China Street Fritters.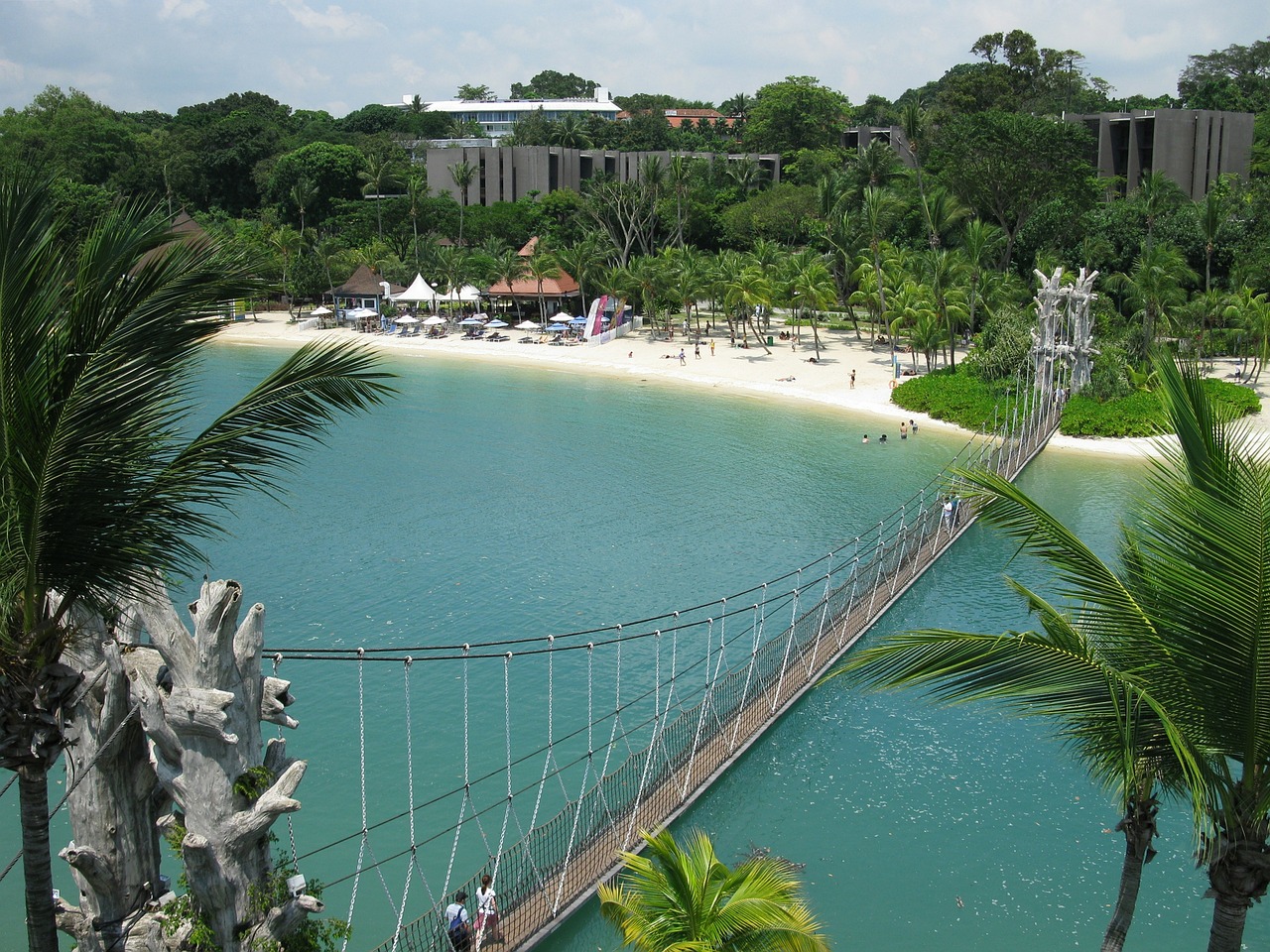 5.

Sentosa Island
A family trip to Singapore will be incomplete if you miss out Sentosa Island. This island, just off the southern coast of Singapore, is teeming with adventure parks, water sports, wildlife encounters and so much more.
What to do:
Enjoy thrilling rides and have theme-park style fun at the Universal Studios Singapore.
Witness the breathtakingly beautiful marine ecosystem at the S.E.A. Aquarium, the home to over 100,000 aquatic animals.
Hop by Kidzania by the Sentosa Express to engage your kids in a variety of role-playing activities. It's incredibly educative and fun!
Visit the Singapore Zoo, River Safari, Night Safari and Rainforest Kidzworld to witness the wild side of Singapore. Your kids will surely love this.
With an eclectic mix of biodiversity and man-made urbanscape, Singapore is a gem of a place and a perfect family getaway. It's the adventure-filled destination you should be heading to if you wish to break free from the shackles of a hectic lifestyle.
You'll also like: The 25 Best Travel Apps [INFOGRAPHIC]