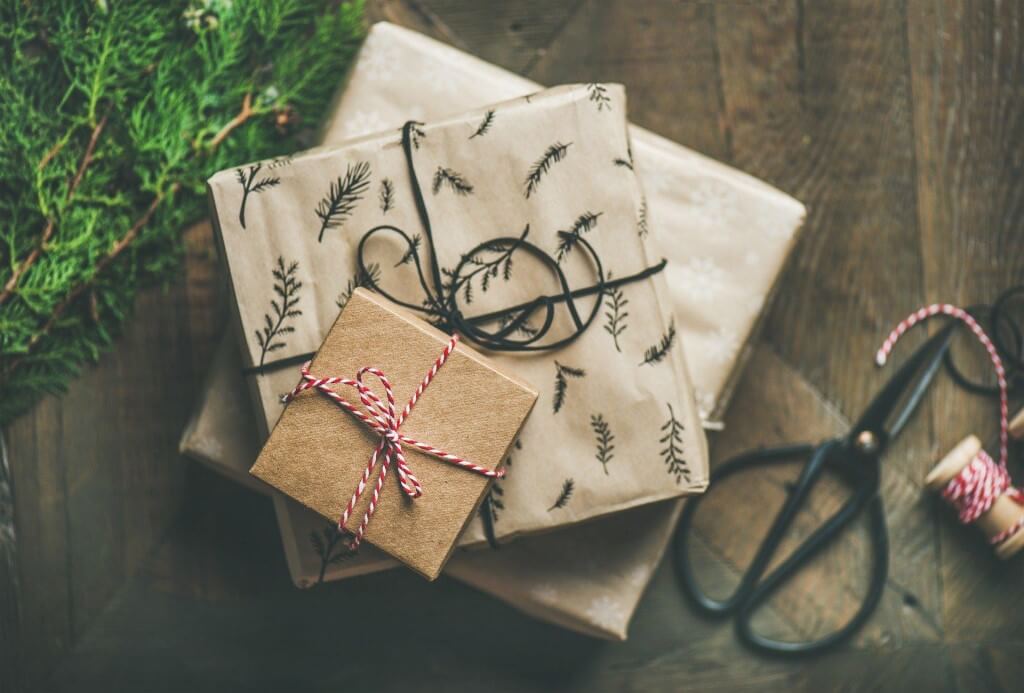 Every holiday season, we always look for gifts that make an impact and ones that will stand the test of time. Make this year special by putting some extra thought and care into the presents you give to your friends and family. Always try to personalize the gifts so they have meaning to the loved one you want to surprise. Whether you are looking for anniversary gifts or housewarming wooden gift ideas, we have you covered.
Here are five gift ideas that have the longevity that will keep on giving throughout the years:
Gift Functionality
A marker of a good gift is utility. Rather than giving gifts that are for aesthetics or single-use, give something that will be useful today and tomorrow. The kitchen is one of the busiest areas in your home, and giving a sleek, functional, high quality cookware set is a great way to help anyone on your gift list. These sets can be tailored to the aesthetics of anyone's kitchen and stand up to the regular use of anyone's family.
Gift Charity
Another type of gift to give that keeps its longevity is giving charitable donations in honor of the person. Do some research before deciding on what charity to give to on behalf of your friend or family member. Is there a specific cause that is close to their hearts? Once you've decided on where to give your honorary donation, there are several ways to align the money. You can give in stocks, bonds, or the traditional direct money to the organization or cause.
Gift Experiences
The gift of experience can go a long way to creating new memories for your loved one that are priceless. A trip together or a trip for your special someone not only gives the gift of a memory but also the incredible gift of time. These can be fun getaways or even something as simple as a cooking class or a special museum trip. Or, you don't have to spend any money at all and instead give the gift of spending time doing something like an outdoor hike or camping excursion.
Personalised Gifts
Personalised gifts always find more appreciation. Printerpix photo blankets will be a great example of a customised gift. By being not only beautiful but also useful and practical mink blankets will keep you warm during Christmas holidays. And the uniqueness of such a gift will be a pleasant bonus.
Gift Your Gifts
Another gift idea that will be memorable for anyone on your list is using whatever creativity you have and creating a homemade gift. Or, if you aren't as confident in your crafting skills, another good way to give something handmade is to check out your local artists. The types of gifts you may find from local craftsman can range from the practical to whimsical and fit any budget. Many artisans have end-of-year specials just like the big box retailers so the holidays are a great time to look around your community and support local talent through your holiday purchases. This kind of gift will be unique to each person you give to, and it doubles as giving back into your local community when you buy from small businesses.
Gift Luxuries
Another practical gift you can give is the gift of paying for a medical procedure or aesthetic treatments for the recipient. Often, smaller items like a dental visit or optometrist visit can be affordable ideas. Or, some go-to spa treatments that might normally seem impractical during the rest of the year will be a nice surprise for your special someone. If they've had their eye on something, they would enjoy the indulgence.
The best gifts that keep on giving year after year are the ones that you give with your mind and your heart. You can't go wrong with putting a little extra consideration into whatever gifts you decide to give this year. Use this list as inspiration as you're planning on your gift list this holiday season.
Christmas Gifts Featured Image by Yvette Fang from Pixabay.
You May Also Like