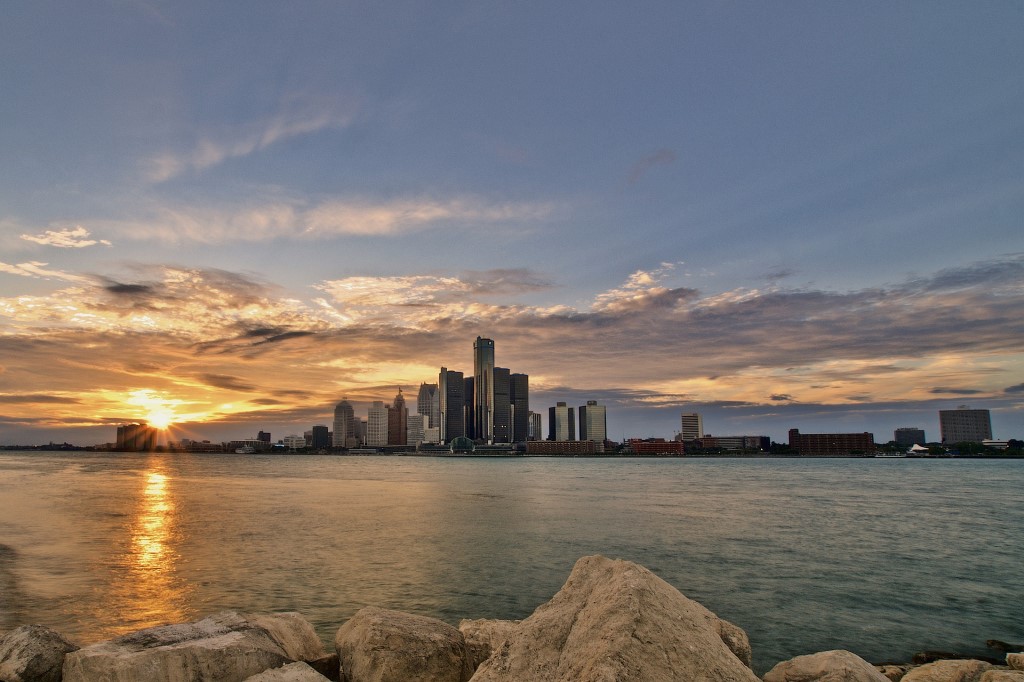 The sweet spot of the nation and the land blessed with a music scene, sports industry and budding movie scenery. This state has two of the most famous universities in the United States of America, and it has long been a hub for tourists and first-time travellers alike. You are welcomed to the state with a smiling Magic Johnson ad, and you will surely be smiling as I take you on a journey showing you cool things to do in good old Michigan.
Outdoor Activities in Michigan
Michigan is a state that has it all, right from alighting a plane up till you lodge in a tasteful apartment, there is a wide array of activities you can see fellow tourists or locals partaking it. You might notice that every single street in this state seems to have a basketball court. This is super cool as locals are super friendly. You might be playing one on one with Isaiah Thomas, and you wouldn't know as the citizens of Michigan carry everyone along. Asides basketball you could also hit the ice ring for a soothing and sometimes aggressive game of ice hockey, or if you take a cab, you can check out the baseball stadiums and have a game of catch with junior. You could check out the alluring amusement parks; they are sure to leave a smile on your face. In Michigan, you got so many amusement park choices that you'd think you are in Disneyland, Orlando. Michigan has also gained a reputation for having some of the homeliest people around so do not fret. You are bound to have an awesome outdoor experience with the kids and adults!
Michigan State Park Lantern Tour
Take your time and go through the serene Michigan State Park lantern tour. This tour is well received and ultra-cool. You can experience nature in its most beautiful way during this tour. You will be guided by seasoned pros that are there to help you get the best experience possible, once you sign up for this tour you will be given your unique lantern and shown around the state park in the beautiful nighttime skies. It's so fascinating that you would forget how chilly it can become. However, the state park lantern tour is a top-rated tourist attraction, and you will need to get a prior booking or reservation to partake in it. So go on, take your partner out to this surreal tour or take your squad out on an unforgettable trip.
Michigan Roadside Parks
Michigan is the home of an array of roadside parks. This great city has almost a park in every corner, and each one seems poised to outdo the other. If you're looking for a great view of the Grand Island in Lake Superior, then Grand Island Harbor Scenic Turnout is the place to be. Couples with the awesome view and interesting prospects you will also be pleased that this cool park is a great place to meet and make new friends that'll make your first time trip to Michigan a hundred times more interesting. Got your mindset on the dramatic 80-foot sandstone cliffs provide scenic views of Keweenaw Bay and Lake Superior then Baraga Cliff is your meeting point. You can savour the serene scenery and play numerous park games with your guys, girls or even strangers. To top it all up this park is free! They talk about it so much, but you want to see the spectacular view of Saginaw Bay, with beach access, restroom and picnic facilities. Look no further than Jenks Roadside Park. This park has it all, and if you're looking for what personifies the hospitality of Michigan, you should certainly check out the spot.
Tips for International Travelers
The state of magic and unhinged affection, one of the most romantic places in the very romantic United States of America and a place where lovers troop in and out like affectionate ducklings! Travelling to Michigan for a romantic getaway is quite easy so far as you fill in the ESTA application US. This can be done by paying a visit to the ESTA website, which can be accessed with relative ease via your resident search engine.
On getting there, you will be required to fill in a few fields which will prove to the ESTA team that you are worthy of the treasured visa. On doing this, you proceed to wait for a maximum two working days after which you will see if your request for an ESTA Visa was granted or declined. If you do not get a response via your e-mail address within the two-day timeframe, you can revisit the website and undergo the ESTA application check to know your status. Payment for an ESTA is done once you have received it either via delivery or in person. Romantic getaways are amazing, and it is only right that you treat the love of your life to an alluring trip to the beautiful state of Michigan. Ensure that you have your ESTA to avoid any unforeseen circumstances ruining the whole trip.
You may also like: