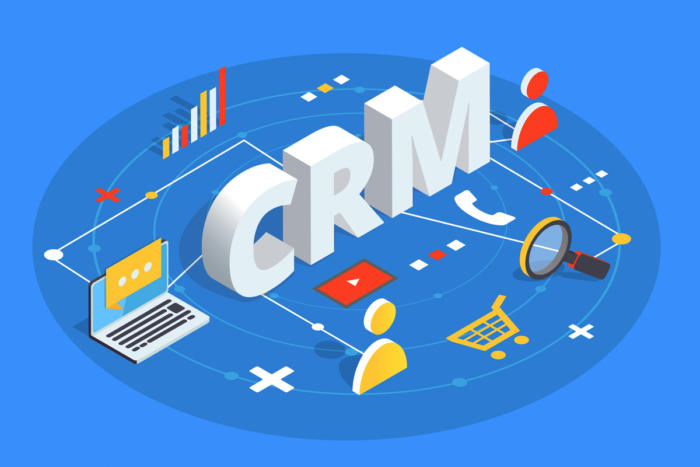 Technology has helped businesses immensely over the last few decades, with the advent of websites and software which benefit not only them but also their customers. One of the most vital pieces of software that your business may use is your CRM (Customer Relationship Management) software.
If CRM is something that you are currently not using, then below you will find some of the reasons it should be embraced by your company.
How CRM Software Can Help Your Business
When your business has an excellent CRM system in place, it makes it much easier to manage your customers and engage with them directly. All your customer's details are stored on your system, as well as their contact details so that you can interact with them quickly and efficiently. Whether you are looking to contact individual customers or send out an email to everyone on your customer database, a CRM will make this a simple thing to do. There are many off-the-shelf options that you can choose from for your business, and you can also use the services of bespoke CRM system developers to ensure that you get the best system for your requirements.
Increase The Chances Of Repeat Customers
When you use an effective CRM system to manage and contact your customers, studies have shown that you can increase the likelihood of repeat business from them between 20-40%. On average companies see an increase in sales of 29%, and the effective use of this tool can also increase the productivity of your sales team. Being able to track and manage all the interactions with your customers and allow anyone in your organisation to see these, means that anyone can instantly see all the communications and take over correspondence when needed.
A Variety Of Different Options Available
There are many different CRM systems available already on the market, and they are all similar but with their characteristics. For many businesses, the currently available options are suitable, but for others, they require a more bespoke design, with features that are tailored to their business requirements. There is a wealth of information that you can garner from CRM systems, including a wide range of statistics, which you can use to streamline your operation and enhance the user experience. Sometimes though, custom CRM solutions are best, which can be combined with your current systems for seamless integration.
Design A CRM For Your Business
If you are looking for unique features in a CRM system, then you may wish to opt for custom-made CRM software for your business, which will allow you to configure it precisely for the needs of your business. Many companies have expertise in this field, and they can help you design a CRM that will collect all the data points that you require, and streamline your customer interactions, helping to drive your business forward.
If your company does not currently have a CRM in place, it is something that you should consider carefully. The benefits can be massive, and you can guarantee that your closest competitors will already have one. If you do not want your business to get left behind, invest in a quality CRM system today and see how significant an impact it can have for your company.
Customer Management Software | CRM Software image by axolon1 ERP on Flickr.
Also Read: 5 Necessary Software Tools to Run Your Business Better