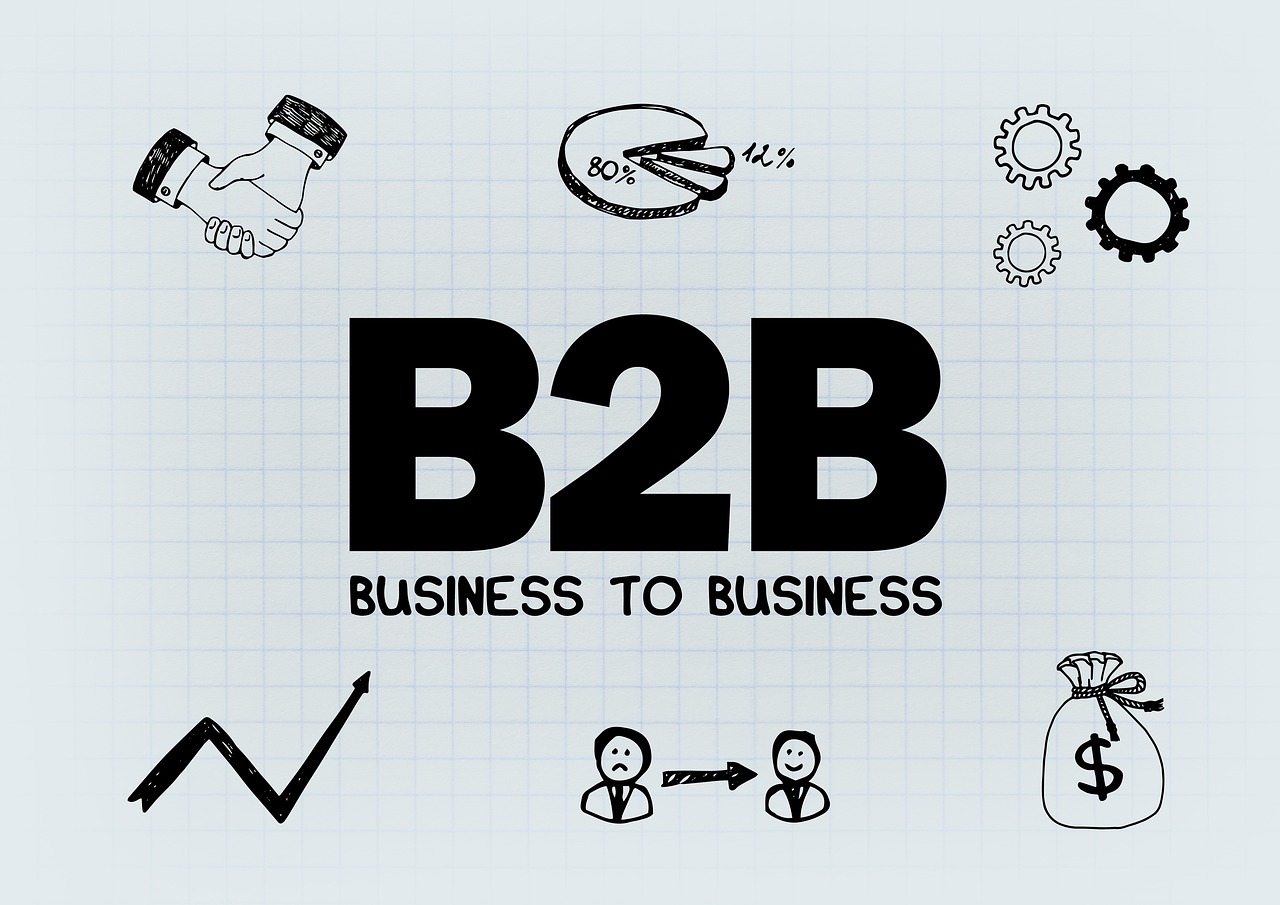 Are you a B2B company looking to enhance customer engagement and interaction? If so, customer education is essential in helping create a successful relationship between your business and the customers you serve. Customer education involves providing targeted, valuable instruction that guides customers through their purchasing decisions and increases their knowledge of your products or services. In today's world of digital transformation, customer education is becoming increasingly crucial for businesses to stand out from the competition and provide exceptional experiences for their customers. By strategically leveraging customer education, B2B companies can deliver a superior experience and increase sales by creating more knowledgeable buyers capable of making better-informed decisions about what products or services make sense for them. So let's explore how customer education can help boost success for B2B companies!
Improved Customer Retention: Ongoing education and training for B2B customers can reduce churn and increase loyalty.
One of the biggest challenges that B2B companies face is retaining their customers. Businesses must build strong relationships with their clients to sustain them long-term. Ongoing education and training can help businesses achieve this goal. Providing valuable and relevant information to their customers not only improves their product knowledge and operational efficiency but also increases their loyalty toward the brand. In today's highly-competitive market, customers demand more from businesses to stay engaged. By offering valuable post-sale services, companies can gain a competitive advantage and strengthen customer relationships.
Increased Customer Satisfaction: Education and training increase satisfaction rates and positive reviews.
Education and training are among the most critical factors in increasing customer satisfaction. When employees are adequately trained to understand and meet the needs of their customers, this translates into higher levels of satisfaction and positive reviews. By investing in employee education and training programs, companies can ensure their staff has the skills, knowledge, and confidence to provide excellent customer service. As a result, customers are more likely to feel valued and supported, leading to increased loyalty and business success. Ultimately, focusing on education and training is a key component of any strategy to improve customer satisfaction.
Enhanced Brand Loyalty: Investing in customer education shows a company's commitment to its success and leads to stronger loyalty.
Investing in customer education is wise for any company looking to build enhanced brand loyalty. By educating customers on how to use their products or services best, companies are showing their commitment to customer success and building a stronger bond between the customer and the brand. Educated customers are more likely to become loyal brand advocates, sharing their positive experiences with others and even providing valuable feedback to the company. This commitment to customer education shows that the company values its customers as individuals and is willing to invest in their long-term success. As a result, businesses that invest in customer education can expect to see stronger brand loyalty and increased customer retention.
Competitive Advantage: Providing high-quality educational resources and training can differentiate a company from competitors.
In today's competitive business landscape, finding ways to stand out from competitors is more important than ever. One way to do this is by providing employees with high-quality educational resources and training. By investing in the development of your workforce, you can create a team that is knowledgeable, skilled, and prepared to tackle any challenges that may come their way. Not only does this help to increase productivity and efficiency, but it also enhances the overall quality of your products or services, giving you a competitive advantage in the market. So if you want to set your company apart from the rest, consider making education and training a priority – your bottom line will thank you for it.
Reduced Support Costs: Educated customers require less support, reducing costs for the company.
In today's competitive world, providing exceptional support services while keeping costs low can be a tricky feat for any company. However, focusing on educating and empowering customers via platforms like Thought Industries (with pricing that is affordable) could be a game-changer in reducing support costs. An educated customer who knows how to use a product/service efficiently will require less technical support and troubleshooting, ultimately reducing the number of support calls and the cost associated with those calls. By investing in customer education, companies can not only boost customer satisfaction and loyalty but also save on support costs. In essence, educating customers is a smart and cost-effective way to reduce support costs and increase the overall efficiency of a business.
Increased Revenue: Satisfied customers become loyal and repeat customers, increasing revenue.
In the business world, increased revenue is the ultimate goal. This can be achieved through successful and satisfied customers who are more likely to become loyal and repeat customers. Their satisfaction and loyalty not only generate more revenue over time and result in positive word-of-mouth advertising. Imagine a chain reaction of customers raving about your products or services to their friends and family, causing even more customers to flock to your business. This is the power of customer satisfaction and loyalty, leading to a steady stream of increased revenue. Therefore, companies should always strive to provide the best possible customer experience to build loyalty and boost their bottom line.
Customizable Content: A training platform can provide customized content that meets customer needs and preferences.
In today's fast-paced business world, customization rules the roost. Training is no exception. A great training platform provides adaptable content that meets the specific needs and preferences of the customers. Customizable content ensures the customer receives individualized training tailored to their learning style, role, and knowledge gaps. A training platform that provides personalized practice quizzes, video-based instruction, and other learning tools relevant to the customer's learning objectives can boost the confidence and overall performance of the trainees. With customization, trainees attain competency faster, translating to tangible results and increased ROI. A training platform that offers customizable content is a surefire way to stay ahead of the competition. It is something that every organization should be looking for in its training solutions.
Data-driven Insights: Analytics and reporting features to help B2B companies optimize their training and education resources by gaining insights into customer behavior.
In today's fast-paced business landscape, B2B companies must stay on top of their game with effective training and education resources. This is where data-driven insights can be crucial in optimizing their efforts. Companies can gain valuable insights into customer behavior, preferences, and needs through analytics and reporting features. By analyzing this data, businesses can tailor their training and education resources to meet specific requirements, which can ultimately drive success. Whether identifying knowledge gaps, improving engagement, or developing more effective training methods, data-driven insights enable B2B companies to make informed decisions and stay ahead of the competition.
The importance of customer education for B2B companies cannot be overstated. Not only does offering comprehensive educational resources and training improve customers' satisfaction levels, but it can also result in more sales and brand loyalty in the long run. Investing in customer education is an essential part of any successful B2B company's strategy. Companies should work to provide pre and post-sales educational resources that not only fulfill their customers' needs but also add value to the overall customer experience. By doing so, B2B companies can remain competitive while gaining a better understanding of their customers' behavior and preferences. With this knowledge in hand, they will be well-positioned to offer even better solutions that keep their existing customers happy while attracting new ones.
You may also like to read: