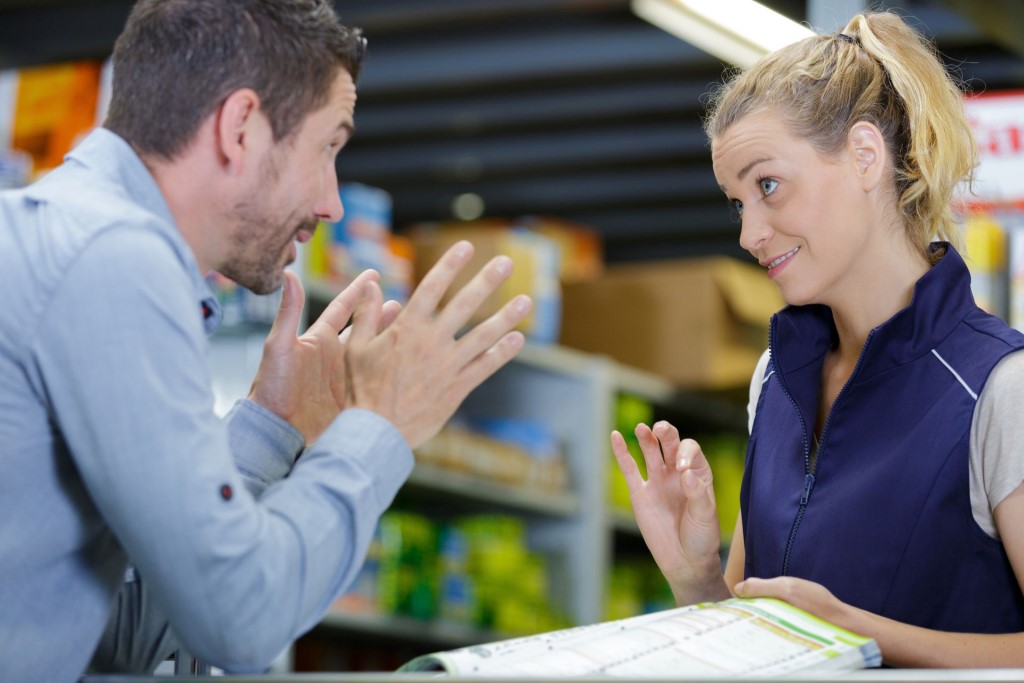 There are many tell-tale signs that your customers are unhappy, which is bound to occur in any business. Nonetheless, after identifying that your customers are displeased, you must take immediate action to avoid the recurring grievances and possible business failure. And so, here are five signs your customers are dissatisfied with your business and what to do about it.
1. A Decrease In Sales
If you notice that your sales are decreasing, it may signify that your customers are unhappy and have stopped engaging with your products or services. Although other factors such as economic turbulence can interfere with sales levels, it's still crucial to keep your finger on the pulse and figure out if it's not customer dissatisfaction reflected by the decrease in sales.
Therefore, customer relationship management is a crucial aspect of your business to analyze the direct effect between customer satisfaction and sales. Consider reading about the best CRM for sales which illustrates the different software you can implement for the best possible customer relationship management. You'll be able to determine the various software which aligns with your business, team, and customer relationship goals.
2. Customers Refuse To Engage
If customers refuse to engage with your business when you reach out, it is a clear sign that they are unhappy. If you send emails, texts, and calls without a response, it may mean that they no longer want to spend time engaging with your business. Usually, happy customers go out of their way to speak with entities they enjoy engaging with. So, when several customers ignore you, it may mean that they are unhappy.
3. Negative Customer Feedback
Customer feedback is one of the most direct ways to determine whether customers are happy or not. Different platforms can help you see how your customers feel about your services, including social media, which is popular for customer feedback nowadays. If you have a business social media profile, you can see the comments that your customers post about your business. You can also visit different business review websites and search for your business name. You may find a handful of stories that customers share. And if you often see negative comments about your business, you will need to think of solutions to regain their trust.
4. Constant Comparison With Competitors
If you constantly read reviews or hear customers comparing your products or services to competitors, they may be unhappy with your company and prefer to engage with your competitors. Indeed, your business model may be different from your competitors. They may have certain aspects that they enjoy more about your competitors. However, if your sales decrease because the customers purchase from competitors after the comparisons, they may be unhappy with your business.
5. Customer Petitions and Lawsuits
If a petition is formed against your business where customers feel that your products or services have to be boycotted, they're upset with your business. Once a petition garners a wide following, your brand gets compromised whether the business operations continue or not. Most petitions are formed when customers feel your business has jeopardized their wellness or gone against their beliefs.
Customers may also file a lawsuit petition due to their disgruntlement with your business. For example, customers can sue your company for selling malfunctioning products that harmed them. Another example is suing because of injuries that occur when they visit your place of business. And when that happens, you need to do something about it.
What To Do About It
Now that you have learned signs that show whether your customers are unhappy, here are a few action strategies you can implement to retain them;
1. Apologize
When customers feel your products and services didn't meet their expectations, apologizing can make them feel acknowledged and validated. Avoiding apologizing makes it seem like their feelings aren't valid and that your business can do without their engagement. Doing this may only hurt your business, so it would be best to apologize.
After apologizing, you can consider replacing the product or offering complimentary service as a rectifying gesture. In this way, the customers may return to your business feeling like you went out of your way to make them happy.
2. Analyze the Root Cause of the Disgruntlement
Apologizing then failing to get to the root cause of the disgruntlement won't solve the problem, and your customers may continue to have a negative experience with your business. So, analyze what caused it in the first place. For example, if customers were unhappy with the quality of the product, is the problem deriving from the supply chain? Is it a matter of incorrect storage within your warehouse? Does the team know how to handle the products properly when shelving these without compromising quality? Only when you get to the root problem can you implement long-term solutions.
3. Provide Staff Training
Having identified the root cause of customer disgruntlement, you can provide staff training to bring each team member on the same business operation plane. For example, the team may require customer service training about quality engagement or quality-manufacturing training. In that way, they can learn the proper way to handle their tasks and avoid similar mistakes.
4. Continue Reaching Out
To regain the trust of unhappy customers, you will need consistent communication. You may have solved the problem now, but the customers may decide to look for other providers and try their services or products if you go quiet. Constant communication may help them reconsider and continue engaging with your business.
5. Engage A Public Relations Team
In cases where unhappy customers may have sued your business, consider hiring a public relations (PR) team. PR experts handle the communication aspect of the issue by using appropriate wording and timing when responding, for example. Left to your judgment, you may cause more harm and be misunderstood.
Conclusion
Some ways customers communicate that they aren't happy with your products or services include a dip in business sales and negative customer feedback. The engagement levels from the customers may decrease, and the more they compare you to competitors, the more likely they're unhappy.
To rectify mistakes and retain customers, make sure to apologize and analyze the root cause of the disgruntlement. Your staff members may require training and continue communication with your customers after the issue.
In the event that a petition is formed or a lawsuit is filed against your business, consider hiring a PR firm that can navigate communication dynamics on your behalf.