A veteran is a person who selflessly devoted his or her life in serving the nation. Most of us do our regular jobs and return home every day to see our loved ones. The veterans, on the other hand, get this opportunity after several months during their duties. This dedication and sacrifice in order to serve the country is something that deserves more appreciation than anything else. Even then it might not be sufficient.
One of the best ways in the US to appreciate the service provided by the veterans is the Veterans Day. On this day, people show their gratitude towards those who have served their countries along with their family members. They get special offers and discounts on lots of things; this small token of appreciation is the least their countrymen could do for them.
Amtrak
Amtrak was founded in 1971. The name is an amalgamation of the words "America" and "Tracks" and it has been serving the passengers ever since. It offers travel to over 500 different locations in 46 states along with three provinces in Canada. The 300 trains running under Amtrak cover over 21,400 miles every single day with a high speed of up to 150 mph on certain sections.
Classes on board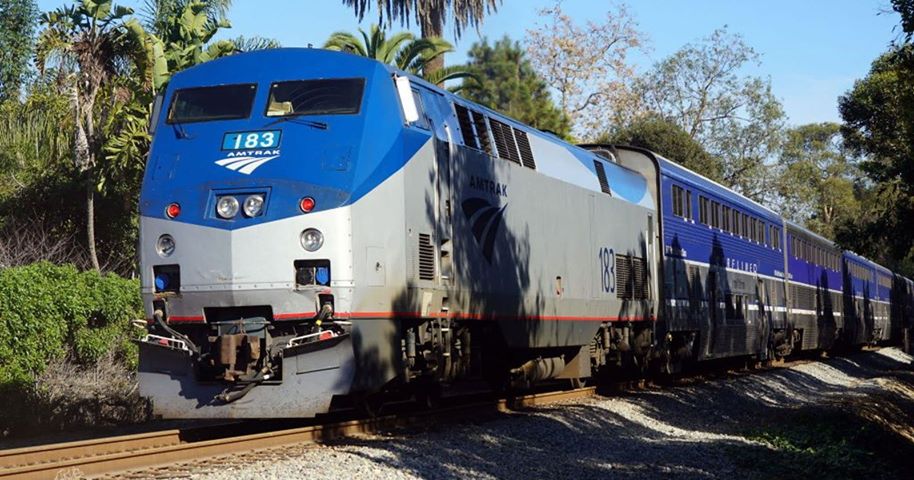 There are four different classes onboard Amtrak trains. These are:



● First Class which is currently available on Acela Express. This doesn't qualify for the discount but comes with the best service on the train. The passengers traveling in First Class get hot towel service, a complimentary meal, and alcoholic beverages. The passengers can also use the ClubAcela lounges on certain stations.
● Sleeper Service is great for private room accommodation during long runs. There are different kinds of rooms such as roomettes, bedrooms, accessible bedrooms, and family bedrooms. Most lines offer hot meals and at night the attendants will turn your room into sleeping areas for you. This class also comes with shower facilities and other services.
● Business Class is present on the Acela Express, Northeast Regional. It is usually found on short-haul trains and sometimes on the long-distance ones. The features vary on the basis of routes but usually, the passengers get ample leg space, complimentary non-alcoholic drinks, individual reading lights, and other services.
● Coach Class: This is the most common class and is found on all the trains except the Acela Express. The seats could be reclined and feature a fold-out table, footrest, reading lights and power outlets.
Amtrak is one of the most famous railway corporations in the US and it has a great offer for those who dedicated their lives to their nation. On this veterans day, these people could avail 20 percent discount on their train journey by using the Amtrak coupon. In the year 2017, the railway served nearly 31.7 million passengers. On an average 87,000 passengers use Amtrak every single day.
Amtrak 20 percent discount offer
To honor the veterans of the nation Amtrak will be offering a discount of 20 percent to the veterans as well as the active military personnel of the country. During this offer period, all the military personnel could get a discount on tickets while booking from the official website.
This offer can be availed by the personnel for travels between 27th November and 31st May. The promo code to avail this offer is "V111" and the passengers need to type "F" when making a purchase.
Once, they have purchased the ticket, the veterans could take a comfortable seat in the train. This is a great way for them to relax and avoid the costs incurred for parking, tolls, and gas. What's even better is that they will be provided spacious seats without any worry about getting the middle ones. There will be sufficient legroom and space to roam about if they get bored while sitting still.
They will also get to use the high-speed Wi-Fi on most of the trains as well. The baggage policy offered by Amtrak is also one of the best. You get to carry up to 4 bags for free. This includes carry-ons and two personal bags. If you have a small pet then you don't need to left it at home as Amtrak allows you to carry them as well.
Note: The reduced fares are valid for one-way travel and does not apply on Acela Express and 7000-8999 Thruways.
If you are thinking that it's just Amtrak who is offering an amazing discount for the veterans then you are in for a surprise. Read ahead to find out what else a veteran could get amazing discounts on.
#1 Restaurants:
Restaurants are also ready to show their gratitude towards the veterans and they offer amazing discounts on dining. Applebee's, IHOP and Longhorn Steakhouse are some of the famous sit-down series that is offering discounts to the army personnel, both retired and currently serving.
This is not all, some restaurants will even offer free meals to the veterans and the active military personnel. Applebee's is going to continue their tradition of serving free meals to the military personnel as it has been doing for the past four years. Subway will be offering free 6-inch subs to the veterans.
#2 Retails:
Retail stores such as Nine West (with 10 percent off), Finish Line (discount up to 20 percent), New York and Company (15 percent off) and lots of other stores will be providing a discount to the veterans, active personnel and sometimes even their families. The offers will be valid for many online stores as well.
#3 Cars:
If you are planning to get a new car then talk to the local dealer about the Veterans day deal. General Motors is quite famous for offering great deals to the current as well as retired military personnel. On an average, they could save around $750 on a vehicle.
Conclusion:
Veterans Day is a day when military personnel get to feel special for their service to the nation. These offers are not just for this particular occasion and are valid throughout the year at different stores and services. This day they just become extra special.