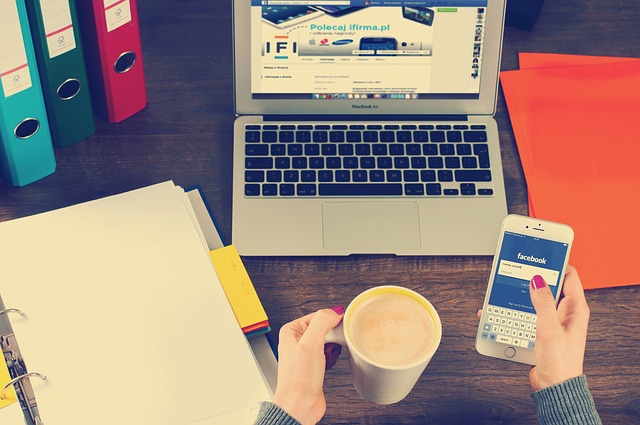 There are over 1.3 billion people from all corners of the world using Facebook Messenger. In case you jumped it, it's almost a billion and a half people! That's why you need to take Facebook Messenger marketing seriously as Facebook Messenger is becoming a favorite channel for marketing with 80 percent open rates, 60 percent click through rates, and terrific conversation rates. Before you take advantage of this opportunity, here are five Facebook Messenger marketing ideas you should try.
1.

Advertising on Facebook Messenger

Facebook Messenger's chat-oriented feature has helped many brands with their advertisement strategies to date. Facebook Messenger ads which evolved just recently, allow Messenger users to see your ads and maybe develop an interest in your business which will then lead to a conversation with them.

There are different Messenger Ad types that you can benefit from namely:

All three ad types are designed to help advertisers reach the user and start a conversation with them to drive engagement and result in sales.
2.

Chat Blasting

Chat blasting is sending Messenger chat to every person on your list. It's similar to email blasting but more effective since it has 70-80 percent open rates in just six minutes. For email blasting, sadly, it's just five percent open rates, and therefore, Facebook Messenger Marketing has the upper hand.

However, before using chat blasting, Zuckerberg and the co. require you to apply for subscription messaging. After that, it's going to be a smooth sail, and it's easy to apply. You go to settings, Messenger Platform, and check "Advanced Messaging Features" below the screen and click on "Request."

It will take days or over a week to get a response. Moving forward, those who receive blast must opt-in. It's your duty to make opting-in a great experience. Chat blasting will:
Maintain an ethical engagement with your fans
Allow your audience to familiarize themselves with chatbot sequence
Automates the sequence for every level of engagement
3.

Deliver Your Content

Most people are familiar with delivering content to their readers through email. Facebook Messenger could be a better alternative for those who wish to try. According to research by HubSpot, the strategy results for Messenger are higher than email with 242 percent open rate and 619 percent click rate.

ChatFuel is one of the tools you can use to create a chatbot that will help deliver your content for free. The number of messages you can send is not limited. The chatbot is enabled to detect the text from the user whether it's negative or positive and initiate the proper response.
4.

Website Chat Widget

Visitors who converse with you through your website are six times likely to convert into clients. That makes you happy, but did you ever think what Facebook Messenger bot could do? It could be more effective.

The users can get the answers to their queries through FAQs instantly. The business also acquires some details from the users including contact information. A live operator can also take over from the chatbot at any time.

Unlike on your website direct chats, visitors are not anonymous, and the chat history doesn't vanish after the conversation stops. With a website chat widget from Facebook Messenger chatbots, there is a higher possibility of your conversations resulting into leads.
5.

Inform Your Followers about Your Business Events

Do you use Facebook for Business? If you don't, you are losing a lot! Consider using Facebook Messenger as well. It is an excellent platform to share valuable information and reminders about your upcoming events and ask your potential customers to sign in.

Companies that have taken advantage of this strategy have recorded higher response rates, and if you ask them, they believe Facebook Messenger marketing is more profitable than email marketing.
Conclusion
By now, you must be aware of the endless benefits of using Facebook Messenger for your marketing. Don't be left out. Be one of the people reaping big through Facebook Messenger.