Watches are the most necessary and fashionable accessories for men and women. But nowadays smartwatches are in trend, and everyone wants to use the best smartwatch because smartwatch looks very cool and trendy. Even you can also use these smartwatches to take care of your health and to be fit because today's smartwatches are coming with some outstanding sensors like a heart rate monitor, pedometer as well as GPS. For some people, smartwatches can seem to be a little over the top, and they prefer to have an accessory that looks more classic and chic. However, they still want to enjoy some of the features that technology brings. If you are one of these people, you should check out the 10 best hybrid smartwatches, with one of these you can carry the functionalities of a smartwatch, with the simplicity of a traditional watch in your wrist.
Now let's talk about the most famous smartwatch company, and that is Apple. Apple launched its first smartwatch in 2015, which can be connected with smartphones. And this was the best time to hit the smartwatch market, and Apple covers almost all the market with its Apple Watch. With this smart watch, people can do multiple things like they can check all the messages, they can receive the calls without touching the smartphone. This smartwatch was providing various functions on your wrist. If you are looking for the best smartwatch for men, then you are at the right place because in this article I will tell you which are the best smartwatches for men. Now without wasting your time, let me talk about the best smartwatch for men in 2019.
1)

Rookee Smart Watch S928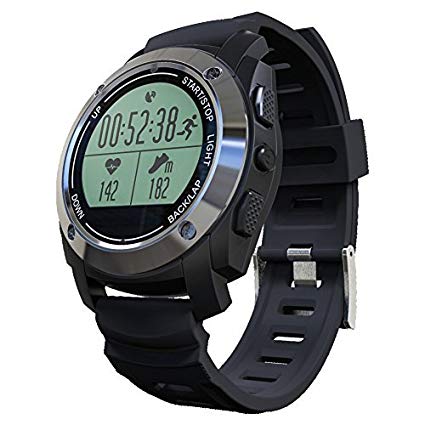 If you are looking for a smartwatch in your budget, then S928 Sports Watch can be an excellent option for you. Because Rookee is providing multiple fantastic features at a low price. This is the cheapest smartwatch in my list, and it is reasonable in price but not in the quality. You will get built-in GPS in S928 Smartwatch. With this inbuilt GPS, you will be able to track your distance as well as pace. And to use this function, you don't need to carry your smartphone with you as this function can work independently without the phone. Checking your heart rate with a machine is an old thing now you can also check your heart rate with S928 Sports Watch. With the heart rate checker, you can also calculate steps, mileage, height, etc. S928 Sports Watch is a waterproof watch and if you want to jump in your pool with your smartwatch then it is possible now because of S928 Sports Watch.
2)

Pebble Time Smartwatch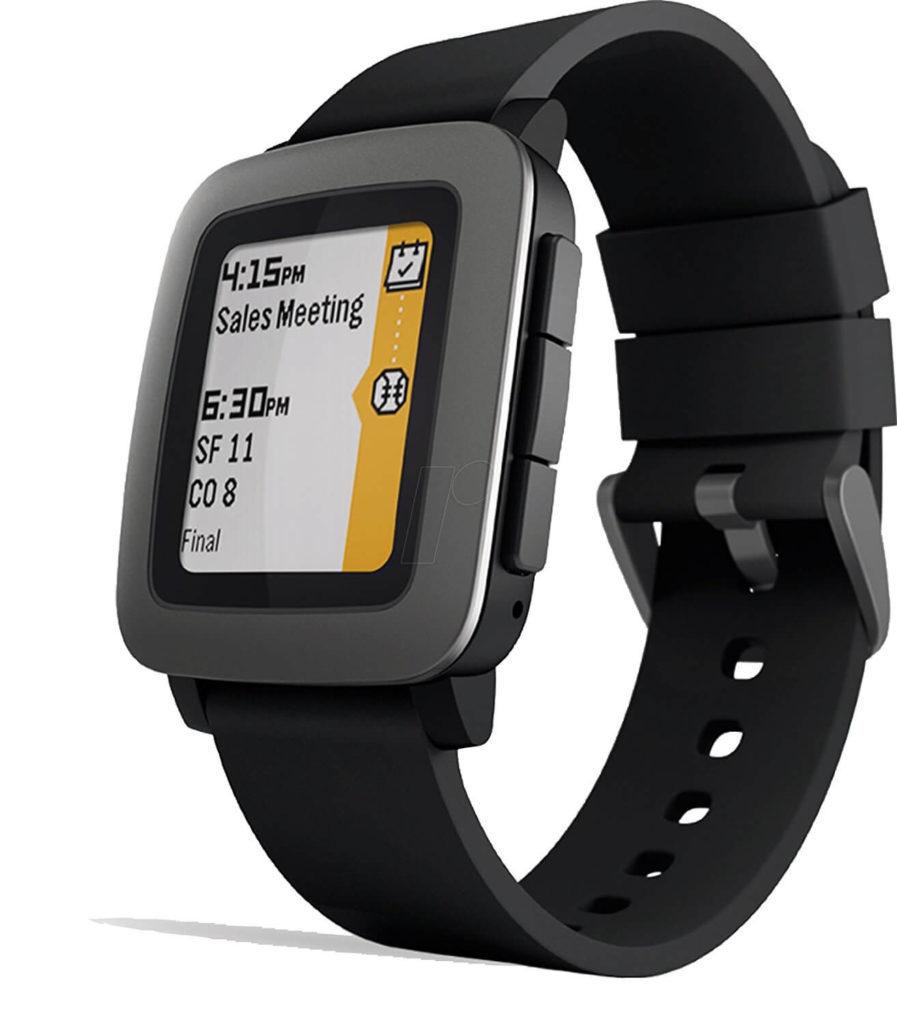 Pebble smartwatch is a straightforward watch for those people who don't like very fancy watches. If you are that kind of guy, then you can go with this smartwatch. Before purchasing this smartwatch, lets take a look at its features. With the built-in activity and sleep tracker, you can check your health report. If you receive any call or message, then you don't need to check your phone every time because Pebble smartwatch will notify you for every notification. Even you will get a built-in microphone with it you can make quick replies of call. With these great features, you can also check calendar events and emails in this smartwatch. You can use pebble smartwatch underwater up to 30 meters. It can work on Android and iOS both platforms, so don't worry about the operating system compatibility. This smartwatch got a 4-star rating on amazon.com so you can trust on this Pebble smartwatch.
3)

Samsung Gear S3 Smartwatch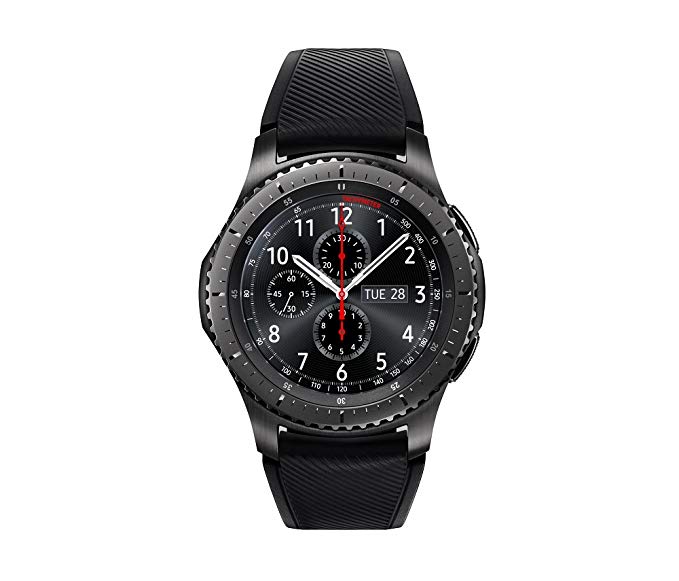 Samsung is a very big brand in the smartphone and smartwatch industry. We can trust blindly on this brand because of its brand value in the market. Samsung Gear S3 is the most expensive smartwatch in my list, but this smartwatch is the best smartwatch for men. Samsung is trying to improve its smartwatch day by day, and Samsung Gear S3 is the latest version of Samsung smartwatches. And S3 is one of my favorite smartwatches till now. I have been using this smart watch since July 2019, and this smartwatch never disappoints me. Now let's talk about its features and functions.
In Samsung Gear S3, you will not experience the Android operating system because Samsung launched its Tizen operating system in S3 smartwatch but don't worry, you can connect it with any Android smartphone. Samsung Gear S3 will notify you whenever you will receive any call, message, or email so you will not need to check your phone time to time. But to activate this feature, you will need to connect your smartphone with your watch via Bluetooth.
You'll also like to read: