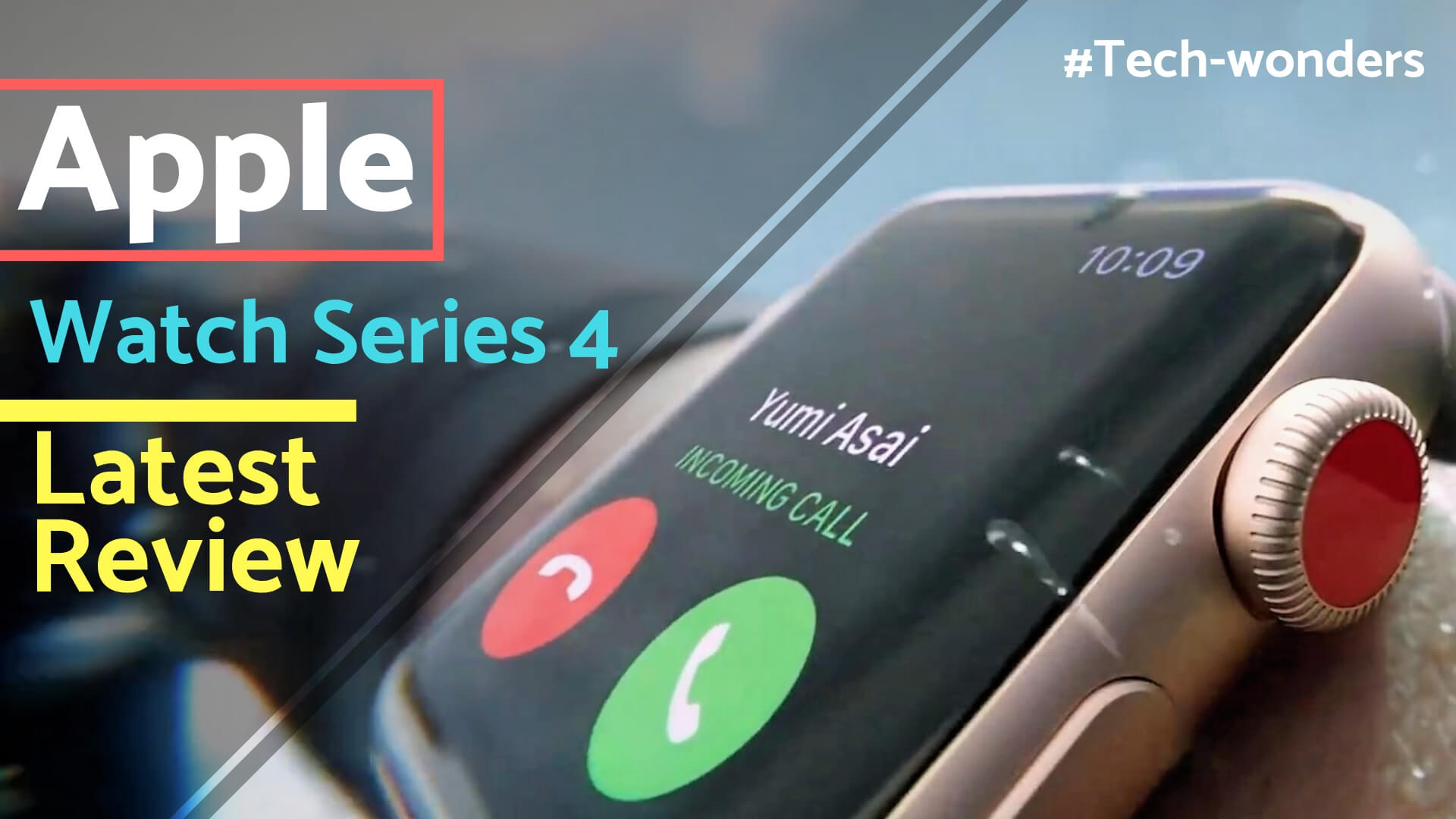 If you are like me thinking about seeing the doctor is a nightmare, which I like to avoid at any cost, then a smartwatch on your wrist to monitor your health sounds a great relief. You don't often have to go to a doctor, to check heart rhythm or pulse rate if you have Apple Watch 4. You know that Apple sets the standard for every other company. Without a doubt, Apple Watch Series 4 is going to be the prototype for others to follow. It intrigues me to find out the full capacity of this ingenious wearable gadget.
Apple Watch Series 4 ECG (Electrocardiogram) App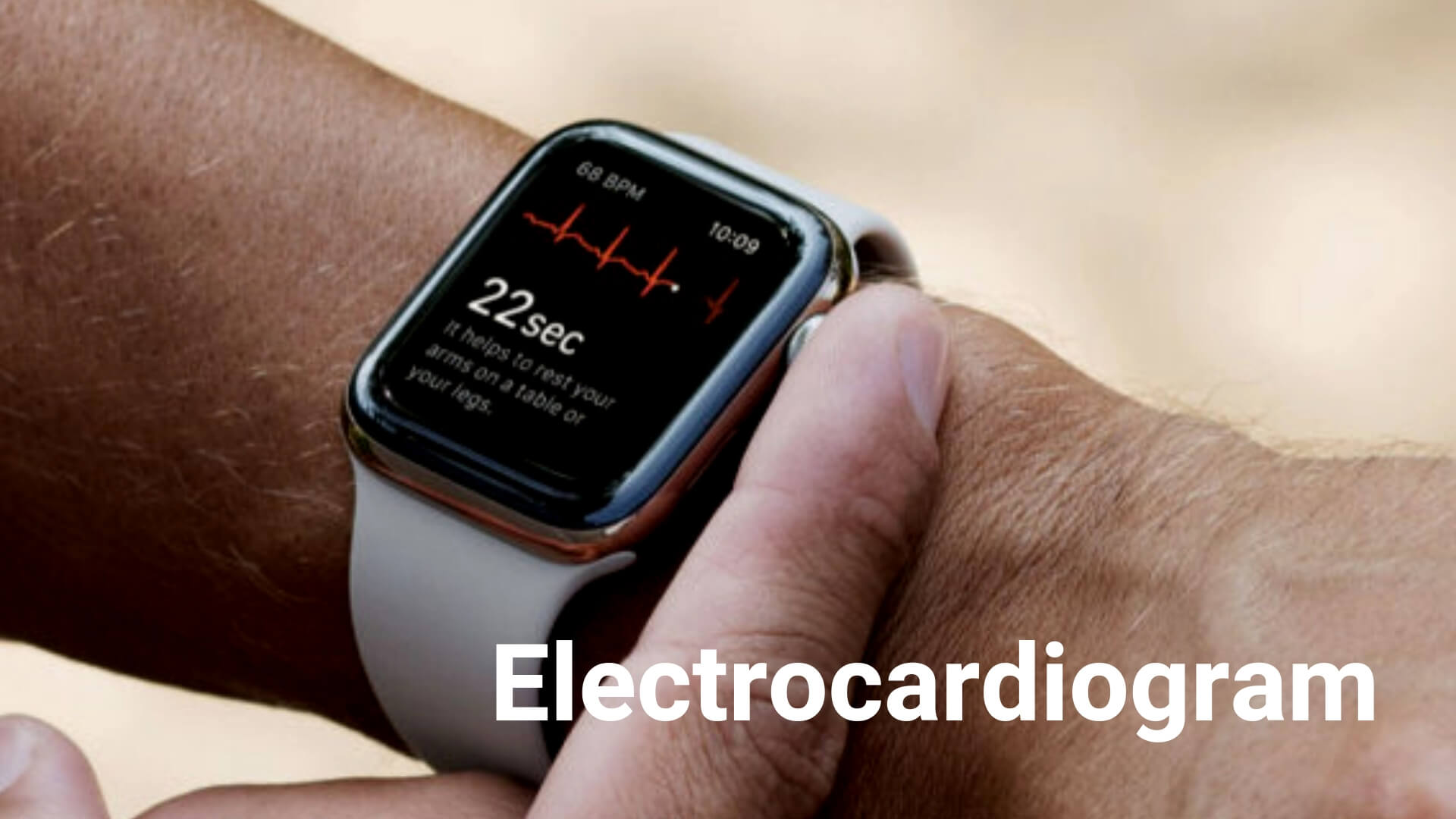 What is distinct about Apple Watch Series 4 from its predecessor is the integration of electrocardiogram. Doctors rely on ECG readings for analyzing arrhythmia (irregular heartbeat) and to detect heart attack. When the real ECG monitors the rhythm of blood flow at various points in our body, the Apple 4 series watch ECG app will monitor it at your wrist. I think that is precisely the reason why doctors remain skeptical about the Apple watch series 4 ECG app. Apple watch only say one side of the story. It is true that the ECG app on Apple Watch Series 4 is not for a professional, but an ordinary person, especially, the elderly can take advantage of this function and keep the cardiovascular diseases like arrhythmia and heart attack at bay. In spite of those shortcomings, the ECG system has received a go-ahead certificate from the United States Food and Drug Administration (FDA) and backed by the American Heart Association (AHA) for selling the first consumer ECG products.
Features like ECG and Fall Detection are going to be a great help for the elderly. Yes, you heard it correct the fall detector with the help of accelerometer and gyroscope sensors would detect your fall and alert the emergency hospital of your choice. You should set an emergency number before, so that if you are immobile (unable to move) for 1 minute, it will automatically inform the emergency number.
Stay on "Fit" Forever with Apple Watch Series 4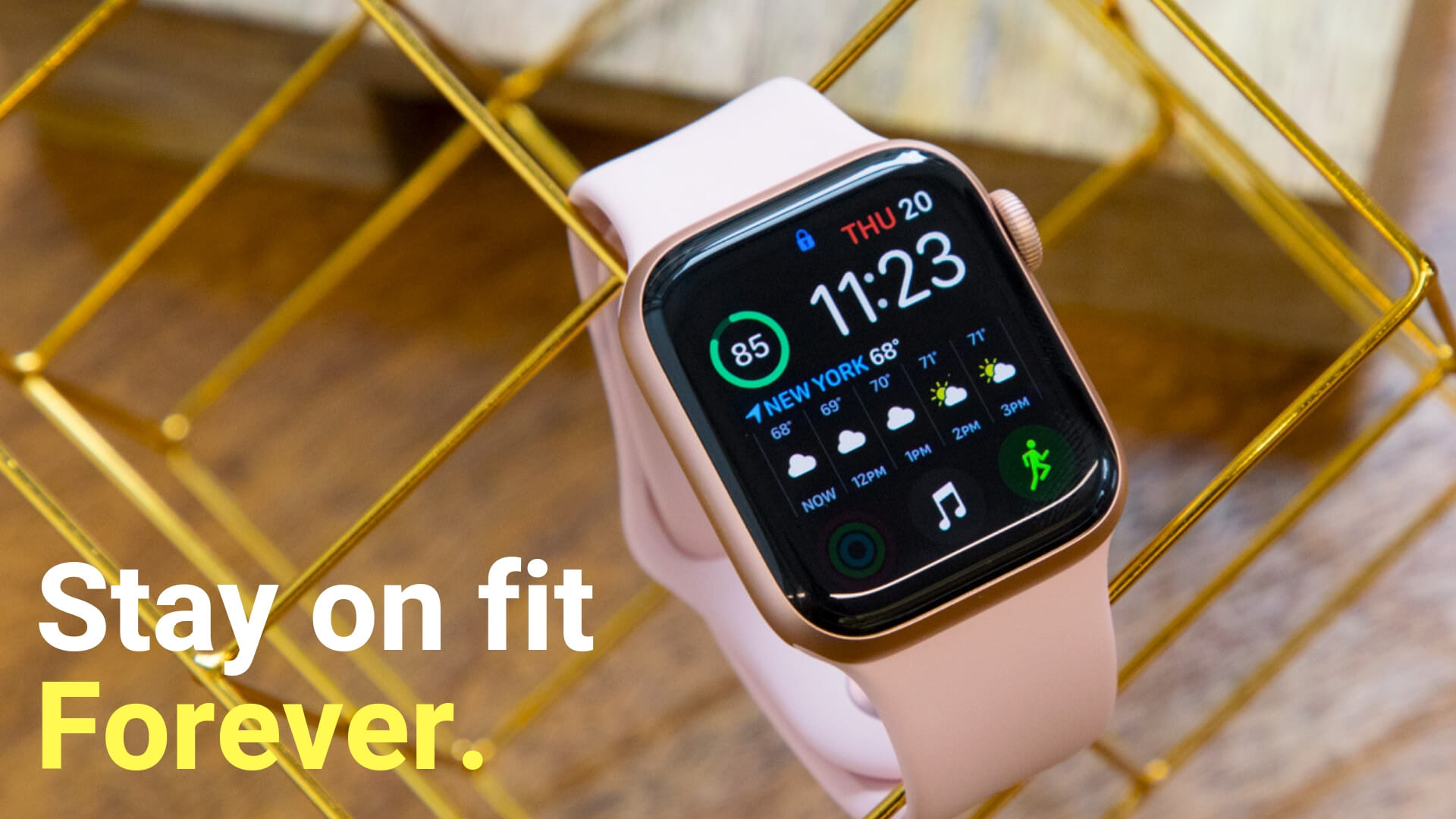 The habit of jogging is considered, as one of the most excellent ways to stay fit. In the middle of jogging, have you ever asked yourself how far you ran or wondered whether you are doing enough to shed your excess fat? Well, fret no more. When you wear Apple Watch on your wrist, the Activity app will automatically track your movement and alerts you of the distance you've covered.
Siri Says Everything
Siri is continuing its journey to perfection. It is crisper and gives you a deft replay. Apple Watch Series 3 wasn't delivering similar results. The sound of the Siri is fresher than ever before with new water-resistant speakers.
The Apple Watch Series 4 Display
There has been a complaint that the body of Apple Watch Series 3 looked like a box, with Apple Watch Series 4 you don't hear it anymore, because it is curvy and round and larger with thinner bezels. The Apple Watch series 4 display is over 30 percent larger that of Apple Watch series 3 and is seamlessly integrated into the product. The display panel is powered by the new LTPO technology for superior power efficiency. Apple Watch Series 4 has an LTPO OLED Retina display and so even on a bright day, the watch will show you extreme visibility. The whole display and the body are scratch proof. It comes in two sizes 40mm and 44mm size. Nothing that appears on the display will look blurry because it got a resolution of 448 x 368 pixels. The back of the watch is made of black ceramic and sapphire crystal. The rear of the watch not only looks beautiful but also has the most advanced sensors.
Apple Watch Series 4 Unboxing And First Look
Apple, not just an innovator of technology they used to introduce new ways of packaging style. In Apple Watch Series 4, they didn't disappoint the user. Inside the sleek box, the band has separated from the watch body, along with that there is a wireless inducting charger.
How to Set Up and Start Using Apple Watch Series 4
Kick-starting the Apple Watch is simple, but you need your iPhone to do this. The process is intuitive; all you have to do is put your iPhone and Apple Watch at close range and then boot up the watch. Wait for some time to light up, and a code will appear on the display. You need to scan it using an iPhone. Now you must be thinking that this watch is just an extension of the iPhone. But it is not entirely true, once the process triggered the Apple Watch will work independently. Although this product is for iPhone users, you can even browse the internet without the help of the iPhone.
Along with the walkie-talkie, phone calls and messaging functions make you feel like you don't have to touch your iPhone anymore. You can even stream through the Apple music and podcasts. And you can listen to the songs while swimming because the speakers are waterproof and eject water feature enables to dispel the last bit of water trapped inside.
Enhanced with a 64-bit dual-core processor this watch will work twice the speed of S3 watch. Live recorded watch faces is another exciting feature. There are different variants for this like fire and water and snow. Those are not digitally created animation; Apple took the pain to record live pictures, that means the live face you see is original.
Apple Watch Series 4 : The Ultimate Travel Companion
Travelling broadens our mind and refreshes our soul. But, the annoyance of remembering paths and tracks is a big turn off. A map on your wrist will not only show you the correct way, but the audio emanated from it will guide you through.

Related Read: The 25 Best Travel Apps [INFOGRAPHIC]
Apple Watch Series 4 has used watchOS 5.0. It can only be paired with the iPhone 5 (iOS 8.2) or above. The OS can be navigated using a crown, which has completely redesigned and now incorporate new hepatic feedbacks, giving you more mechanical feel. Like the older watch, the newer one can also manage your stock options using a stock wallet.
This smartwatch is so flexible to use for any use, and you can wear it for a whole day without removing it. And the battery life lasts for 18 hours of aggressive use. For that, you have to charge a minimum of two hours. If you are using the watch lightly, it can last for more than five days.
Apple Watch Series 4 has latest Bluetooth connectivity that is Bluetooth 5.0, which enables you to connect wireless headsets. Also, it has 60GB of internal space which is far ahead of other smart watches or any other wearable gadgets.
There is no doubt that like iPhone, Apple Watch Series 4 is going to create a history as one of the first consumer ECG products in the world.