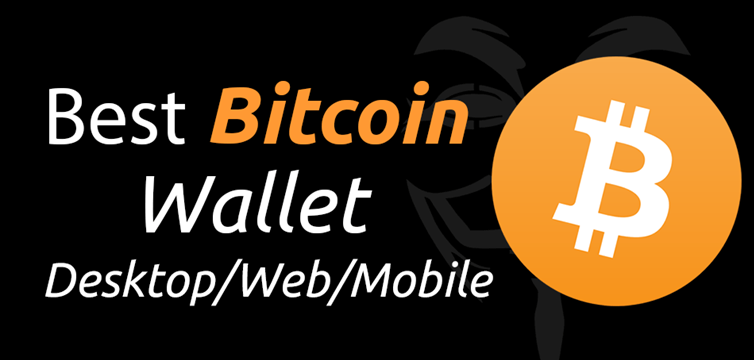 Bitcoin Wallet Basics:
Cryptocurrency, especially Bitcoin, is a mainstream since early 2016. When it comes to Bitcoin and crypto wallets, lots of questions and problems appear for crypto holders: security, features, price and many others.
You should always remember, that the security of your crypto is only in your hands. Therefore, it's important to choose the right cryptocurrency wallet that would meet all your requirements. Think of Bitcoin wallet like an equivalent of a bank account for virtual currency and choose the best for yourself.

Hope, this article will help you to choose a good Bitcoin wallet.
Wallet Types
Since Bitcoin wallets are built using different platforms and offer different features, and there's no universal Bitcoin wallet, you should learn how different types of wallets actually work and which type can meet your needs.
There are certain traits that should be looked for in a Bitcoin wallet. It must be secure and user-friendly. Accessibility and full control wouldn't be odd as well. There is a wide range of crypto wallets, each with its own set of advantages. So let's dive into the details.
Hardware wallets belong to the most highly regarded wallets. These physical electronic devices will set your mind at ease by keeping your crypto safe 24/7. A hardware wallet is definitely the right choice for people who own a significant amount of cryptocurrency. The main thing about hardware wallets is that they require connection to a PC, tablet, or smartphone before spending your cryptocurrency. It's important that hardware wallets store secret codes from a number of devices with Internet access, devices that are often vulnerable to hacking. With a hardware wallet that creates and stores private keys offline, hackers will have no way to steal your cryptocurrency. Yes, they can steal the wallet itself, but they won't have access to your crypto since you can create a secret code to retrieve your Bitcoins. The only "bad" thing about hardware wallets is that, unlike many other apps, they aren't free.
A hardware wallet with a screen provides extra security; it verifies and displays important details, which is definitely more trustworthy than data displayed on your PC, tablet, etc.

Below is the list of best-in-class hardware wallets for cryptocurrency storage.

TREZOR is a small and very compact device introduced in summer 2014. By the way, TREZOR was the first Bitcoin hardware wallet to offer secure storage and the ability to spend crypto with the convenience of a hot wallet.
KeepKey was released in fall 2015 and features a large screen.
Ledger Nano S was released in summer 2016 and is currently considered one of the most affordable hardware wallets with a screen.
Ledger Blue features a touchscreen and offers a more familiar interface for the majority of users.
Hot wallets are right what you need for making frequent payments. But they aren't safe for the secure storage of bulk savings because they require an internet-connected device to create your private keys. The advantage of hot wallets is that some of them allow users to access their funds across multiple devices that are internet connected.
Web (online) wallets are accessible from internet-connected devices. Their biggest disadvantage is that web wallets store private keys online and offer a much lower security level than the alternatives. GreenAddress is a popular multi-signature wallet for storing your Bitcoins. It's available on the web, desktop, iOS, and Android, and is compatible with widely used wallets like HW.1, Ledger Nano, and TREZOR.
Some of the most popular and widely used Android wallets include Mycelium, Breadwallet, Edge, GreenBits, Bitcoin wallet, and Samourai.
Samourai is the best Android wallet jam-packed with the latest features and offering the best privacy.
Mycelium is known as the most popular wallet for Android. Sending and receiving payments with Mycelium is very easy. It also provides clear backup and setup instructions.
Edge is an easy-to-use wallet for Android and iPhone. It is also a great choice for people new to Bitcoin.
GreenBits is a multi-signature wallet supporting Ledger and TREZOR.
Breadwallet offers an easy-to-use interface, passcode support, and the user control of private keys.
Bitcoin wallet is probably the most secure option among other mobile wallets. It connects right to the Bitcoin network. This wallet is also a great option for Bitcoin newbies.
iPhone and iOS wallets were banned by Apple in February 2014. Fortunately, today iOS users have plenty of options. Edge and Breadwallet are two market leaders.
Desktop wallets are not controlled by third parties. You need to download a wallet and install it on your PC. Electrum is definitely a good option both for everyone from a beginner to an advanced user. It's a lightweight and fast wallet that provides support for popular wallets including KeepKey, TREZOR, and Ledger Nano and guarantees secure Bitcoin storage using an offline PC.
You should clearly understand the difference between banks and Bitcoin wallets. Companies like Coinbase operate more like banks (although some users view Coinbase as a Bitcoin wallet). Never hand control over your private keys if you want to keep your crypto safe from hackers and other issues!
Private Keys: Theft and Scams
To avoid theft and scams, follow these basic principles:
Create private keys offline.
Do not forget to create backups of your private keys to avoid losing your crypto due to hard drive failures or some other problems.
Encrypt your wallet for additional security to prevent the physical theft of your crypto.
Best Wallet for Altcoins
No matter how you slice it, cryptocurrency is riskier than most in many ways. Even though you can't eliminate all risks when using crypto, hardware wallets minimize them and provide peace of mind. Today there is a huge choice of options for crypto storage. And all you need to do is carefully select the best option for you. Let's take a look at today's best options.
Trastra web and mobile wallet works not only with Bitcoin, but it also supports Ethereum, Litecoin, Ripple, Dash, Zcash, and Bitcoin Cash users. TRASTRA cryptocurrency wallet is free and highly-secured. It is a Multi-Sig wallet with 2FA (2-Factor Authentication), and device confirmation procedure (all new devices which have not been connected to your wallet must be confirmed through an email). Very soon you'll be able to connect your TRASTRA crypto wallet with TRASTRA Debit Card. This step will offer you an opportunity to spend your crypto in day-to-day life.
Cool wallet is more a crypto-credit card than a crypto wallet. In terms of design, the Cool wallet is the best option. It was recently added to the cold storage marketplace and has a unique approach to device. The Cool wallet is also great as a backup wallet; it supports Litecoin, Bitcoin and Bitcoin Cash, Ethereum, and Ripple. It generates 20 random numbers and even suggests sending them to one of your devices. For some users, it may be a security concern as Cool wallets must be paired with another Bluetooth enabled device.
DigitalBitbox is currently one of the most affordable wallets out there; it boasts a huge range of great features that make it one of the most secure options ever available. One of the best things is its adaption for passphrase security and backups. Even in the worst-case scenario, DigitalBox gives you a second chance. It also includes multiple layers of security such as a hidden wallet and 2-factor authentications. The only major drawback of this wallet is that it doesn't support most types of cryptocurrency.
Ledger Nano S is the industry leader among hardware crypto wallets. First of all, it supports numerous different kinds of cryptocurrency, including Litecoin, Bitcoin, Bitcoin Cash, and Bitcoin Gold, Ethereum, Dodgecoin, Ripple, PoSW, DASH, Expanse, Ubiq, Vertcoin, Viacoin, ARK, Zcash, Stealthcoin, etc. Second, it offers a wide array of security features that you won't find in other wallets. Ledger Nano S also allows its users to create their own passphrases. By the way, it requires 20 passphrases for recovery/reset purposes. Finally, this hardware wallet boasts sleek design, if aesthetics matters to you.
TREZOR is the first commercially available hardware wallet that remains one of the best wallets for cold crypto storage. Though TREZOR is not packed with high-tech features, it's less vulnerable than other platforms and resists to any form of malware better than its competitors. TREZOR's great feature is a semi twin factor randomized PIN code generator that is required to be used every time you start working with the wallet. TREZOR supports various cryptocurrency types like Bitcoin and Bitcoin Cash, DASH, Dodgecoin, Namecoin, Litecoin, Ethereum and Ethereum Classic, Zcash, and more.
So now you know a lot to choose the best Bitcoin wallet.