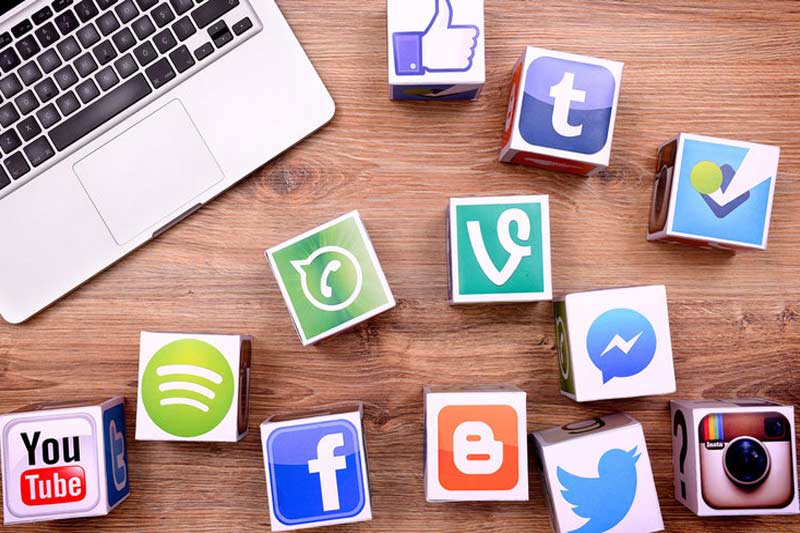 Marketing is always an integral part of every company in any industry. The global expenditure on advertising and marketing stands at a whopping $1.4 trillion. Law firms have their fair share in this massive figure.
With such large spendings, the law firm marketing ideas must be frequently assessed to make sure it's generating the desired revenues. The times have evolved, and traditional marketing strategies are slowly becoming obsolete.
There are over 3 billion social media accounts today. The world is online, and that's where your law firm needs to be too. If you are not visible online, you will soon not exist. Leveraging social media platforms like YouTube, Instagram, Facebook, Twitter, LinkedIn, and Quora is not just another strategy but is a necessity.
Build a Brand Image
You have probably heard about this a lot, but have you built a brand image for your law firm yet? While "Building a Brand Image" does sound like another buzzword, this is what is going to get you started in your social media journey.
No matter how big or small your law firm is, everyone has equal opportunities when it comes to advertising online. The whole game is about getting your law firm a robust online presence, and how you do it will decide how you fare against your competitors. For instance, Gamma Law has leveraged an aggressive content marketing campaign to establish itself as the leading firm representing clients in eSports, crypto, digital media, and other emerging tech industries.
Market Research
The first part of any outreach task is first to know everything about your targets. Now, this is important, so you know you are not wasting your time and money in the wrong place. Your efforts should be directed where they would bring a change.
Generally, a law firm can have clients from any adult age group, and that opens up a lot of opportunities and scope for social media marketing. Still, for when you want to advertise or market to a specific type of audience, this research is going to come in handy.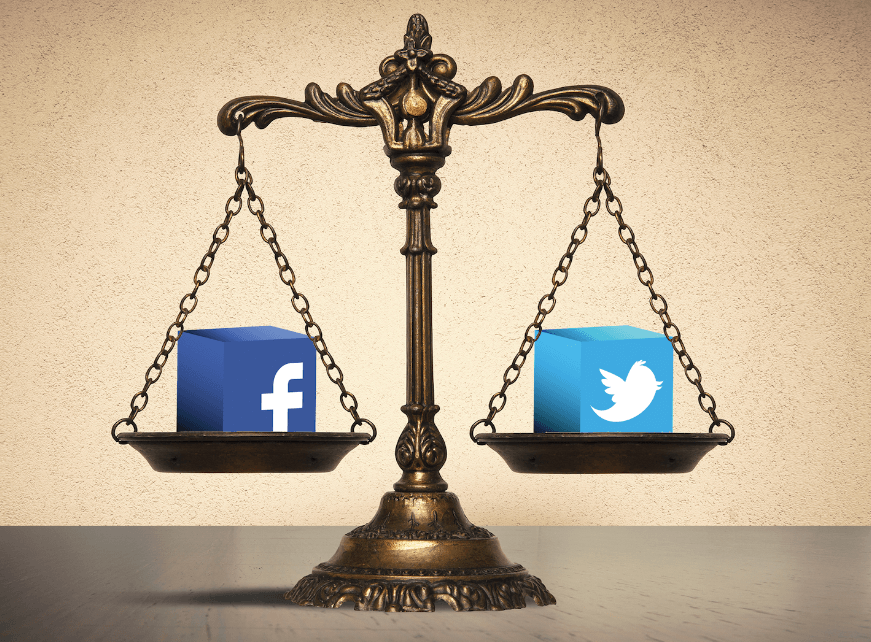 For instance, if you were looking to reach out to people above the age of 40 through a social media platform, you would know where to look owing to your research.
Share Knowledge and Gain Credibility
Sharing knowledge is a lucrative way to reach out to your prospective clients or target audience. People are always willing to learn new things or gain insights on a topic. Be the medium that provides them with the information that they are craving.
Your law firm has experts in different domains, and they have knowledge that can help a lot of people out there. Give them a sense of direction and tell them how they can approach you to get those problems solved or how they can help themselves.
Social media provides you the perfect platform. Design infographics, images, and short videos to share what you have to say. You might say that your website already has blogs related to each of those topics, but people are inclined to listen to an expert explain something in a short and crisp video rather than read about it.
YouTube, Instagram, and LinkedIn are the best platforms to share these short videos. The IGTV feature of Instagram has been gaining popularity, and now is the right time to leverage it.
In sharing knowledge, your firm is developing authority in the field. Every time you share knowledge, people are going to notice where it's coming from, and they are going to remember your name. This is a start to building your online brand image.
Stay Consistent
Your social media strategy's success depends on your regularity. The more consistent and regularly you update your content, the more traction you will have on social media. Posting just once in a while will not help you gain organic followers.
Most of the people will not follow your firm's social media profile based on just a video that they watched and liked. You need to keep the momentum going. Only when people see the benefit of following you and receiving regular updates and information, they are going to hit the subscribe or follow button.
This strategic presence is going to make sure you gain followers organically and do not have to buy them. However, to help guide people to your profile page, you can use paid social media services.
You can advertise your posts and content on social media. You will have to set a range of target audiences you want to advertise to, and the algorithms will do their job.
On average, advertising on Instagram cost much less than the traditional billboards advertisements and reaches a rather specific audience set. It's a win-win.
Build Trust
Building trust is one of the essential elements of building your brand image. You want to be a law firm that people can trust and come to with their problems. It's a field that requires people to open up to their vulnerabilities, and you need to assure them they are safe with you.
Storytelling works best when you want to imbibe an image that will last long in their minds. Tell them a good story about your brand. A pro-bono case that your law firm won or a short video of a client telling the world how you helped them.
Quora is one of the platforms to answer people's questions. Give them situations of similar types of cases that your firm has handled and show your experience. You don't have to advertise, but just be genuine with your responses, and people will follow.
Be Reachable
After you have done all of this and managed to build an online presence, you need to be easily reachable. All your social media profiles should be open to direct messages from anyone on the web. Your response time should also be quick to ensure you don't lose your client.
Twitter is one of the best ways to connect to your audience. Respond to tweets with solutions or how you can be of any help to them. Stay active, and when people need you, they can let you know with a single tweet.
Conclusion
It's high time your law firm uses the power of social media if it isn't already. Make sure your portfolio speaks volumes, and each of the social media profiles has varying content. Do not bore your followers with one same content on all platforms unless it is a flagship content you wish to showcase.
Your creativity is going to come in very handy now. You can also use a lot of online tools to help you get started with your social media journey.
You May Also Like to Read