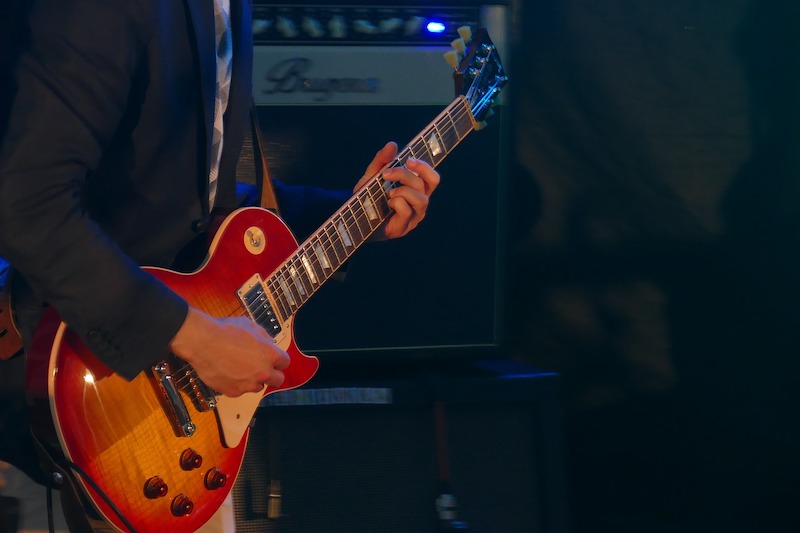 A curious side-effect of the covid-19 pandemic has been the increase in people choosing to learn a musical instrument. With many of us finding we had more time on our hands, the decision to start learning the guitar as we had always meant to came to be.
If you're new to guitar playing and are reading this because you want to enhance your ability, you're in the right place. An amp for an acoustic guitar is not something that you may immediately think of, as amps are usually associated with electric guitars. Yet if you want to play on stage or in public, your acoustic guitar will need amplifying.
We also recommend checking out this Crunch Reviews piece about headphones for guitar amps. If you are practicing at home, not everyone wants to listen to you, so headphones are a great addition to your kit if you want to keep the rest of the household happy. So, who makes the best acoustic guitar amps? That's our subject, so let's talk about a few of the best makers in the world.
Top Guitar Amp Makers
The market for guitar amps is a large one, yet it is dominated by a handful of brands that each have their loyal fans. Few markets display such brand loyalty as that for guitars and guitar amps. Who are the best acoustic guitar amp makers? The key in this is quality, as that is the driving factor behind the sales of guitars and amps. Let's start with a brief look at perhaps the most famous makers of amps, Marshall.
Marshall
Among the famous amp makers, Marshall is an established force with a strong following and a rich history of first-class quality equipment. A British company, which surprises many people, Marshall is known for its no-nonsense amplifiers that are familiar, easy to use, versatile, and long-lived. Marshall amps are rugged and powerful – that wall of cabinets you see behind your favorite rock band on stage is likely to be Marshall powered – and they have a vast range of products, including some affordable and great quality practice amps.
Orange
Confirming Britain as the home of the quality acoustic and electric guitar amp is the Orange brand. Overlooked by many, it is, in fact, one of the most established amplifier brands, and in the heady days of the 1960s, Orange amps adorned stages as much as Marshall. These days Orange continues to make a range of impressive amps, including some that are especially aimed at high-end metal acts with a sensational sound for the genre. Notably, vintage Orange amps are highly collectible and becoming scarce.
Fender
One of the world-leading guitar makers, Fender has long been established as an amplifier manufacturer and remains popular with those loyal to the Fender brand. Fender is known for guitar combo amps rather than the stacks that Marshall has become synonymous with and has a great range of affordable amps for practice and solo use, as well as powerful stage amps that would not be out of place in a hard rock setting. Perhaps more than any maker, Fender amps appeal to players of all genres of guitar music. You can also check out Belfield Music for the best selection of fender telecaster.
Mesa/Boogie
In the 1990's you couldn't see a rock band without a Mesa/Boogie amp set up. Famed for their powerful and aggressive sound, these amps from a Californian company usurped Marshall as the brand of choice for metal bands and continue to hold a strong following today. Mesa/Boogie amps are available for blues, rock, and jazz players too, and there are some great practice amps for newcomers in the range.
Vox
Back to Britain for the classic rock sound of Vox amps. This brand made its name in the UK in the 1960s and became popular in the USA when the Beatles and the Rolling Stones broke America with their backdrop of Vox amps. Indeed, the AC30 remains perhaps the most legendary rock amps and is still made today. If you want to hear the classic, crisp, Vox sound listen to Brian May and Queen in their 70's recordings – that's it right there.
Peavey
Finally, Peavey: loud, reliable, and the mainstay of many a metal player for decades, this is a brand that sits just under the radar yet is popular with virtuoso rock players. They also have a selection of less powerful but equally quality amps suitable for practice and are worth checking out when you are looking for the right sound.
The above are not all of the acoustic amp manufacturers, but they are the most popular, famous, and legendary, and we hope we've helped you find the right one. While you're shopping, don't forget those headphones for guitar amps so that you don't disturb your neighbors!
You might also like