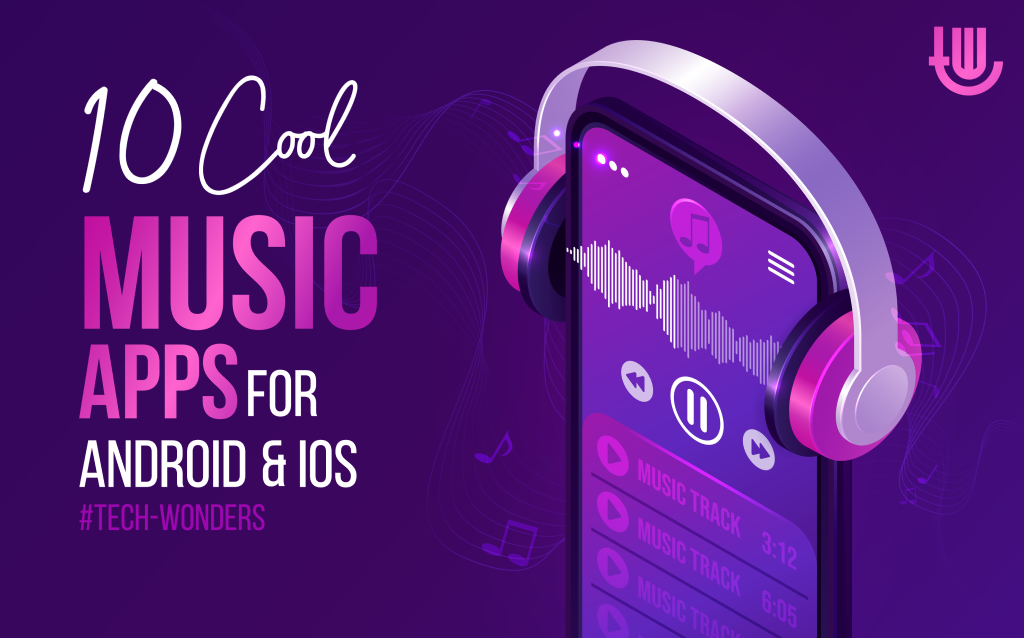 Are you looking for the best music apps that provide the best-in-class sound, playlist, and ideal recommendations to suit your mood perfectly? It isn't easy to choose one since most of the features are premium. But the wait is over! This article brings you the 10 cool music apps for Android or iOS to choose from and make the best choice. Most apps should be either free or extremely affordable, provide exclusive tracks and other technology-based support. Without wasting any more time, read on to know more!
We have curated these 10 cool music apps for Android and iOS with a lot of feature descriptions for you to choose from. Most of the apps are functional cross-platform so that you can stream for irrespective of device.
YouTube Music
We all have been video streamers on YouTube for a long time, so here is the YouTube Music, which doesn't feel much different. The unique features here are background music, download-and-go, and ad-free music.
It also offers affordable plans for families and students. The best part of YouTube music is its never-ending playlist and quick suggestions backed by its powerful algorithms. Also, users get to try the application free for a month before subscribing.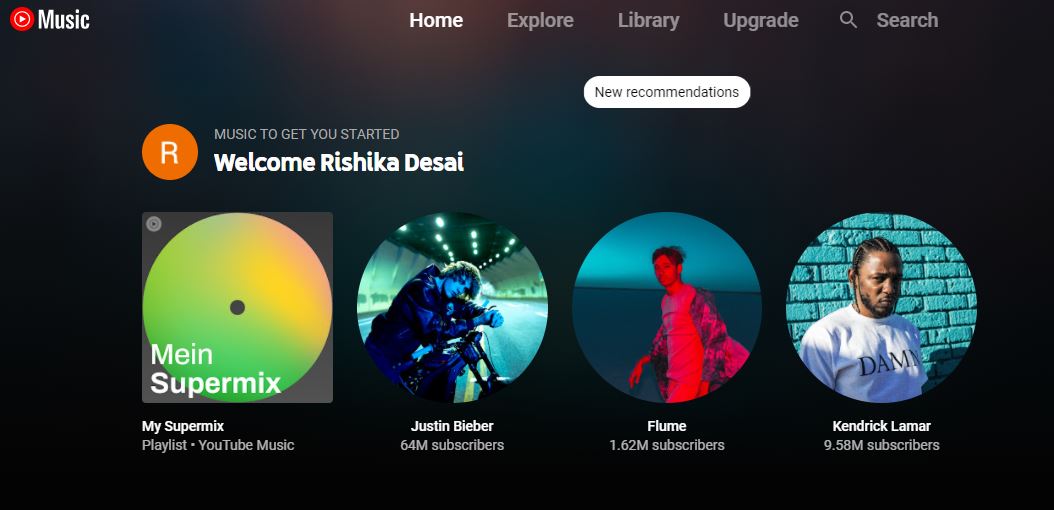 YouTube Music Premium Membership:
1-Month Plan: INR 109
3-Month Plan: INR 309
Spotify
Spotify is one of the biggest music lover's hubs and for budding music artists to showcase their talent to the world. One can find the best of playlists curated by music experts that just fit right with the situation.
Other perks of using Spotify are their group sessions, following playlists curated by other people, and extremely affordable plans. It also comes with a web player that coordinates with your mobile to operate easily.

Spotify Premium Plans:
Daily Plan: INR 7
Weekly Plan: INR 25
Monthly Plan for 2 devices: INR 165
Monthly Plan for 6 devices: INR 199
Amazon Music Unlimited
Amazon Music Unlimited is undeniably the better alternative for its Alexa integration. It also comes with a free trial period that comes as a bonus on Amazon shopping and unbeatable music quality with unlimited downloads. This version of Amazon is more robust than Amazon Prime Music, with millions of songs to choose from.

Amazon Music Unlimited Subscription Plan:
Monthly Plan: USD 7.99
SoundCloud
SoundCloud is the best place to hear the music of talented masses that don't need big-branded labels to sing. Thus, this app becomes a place to discover fresh music from upcoming talent. As of 2020, it has provided 25 million artists to the world. However, there is still a debate on the quality of the music, but hidden gems are treasured here.
SoundCloud currently provides a Go+ option that streams ad-free music, guaranteed response, monetize your tracks, donate to your favourite artist, and unlimited downloads.
SoundCloud Subscription Plans:
SoundCloud Go: 5.99 Euros per month
SoundCloud Go+: 9.99 Euros per month
Apple Music
Apple Music is integrated with iTunes and provides 75 million songs that give the best competition to top other music streaming platforms. Spread over 167 countries, updated with Dolby Atmos and three months of the free trial, this application gained over 10 million users in less than six months.
You can choose to stream it on iTunes and create a small social space where you can follow your friends and choose their playlists. Apple Music can also be used by Android users and has improved significantly based on user experience and sound quality.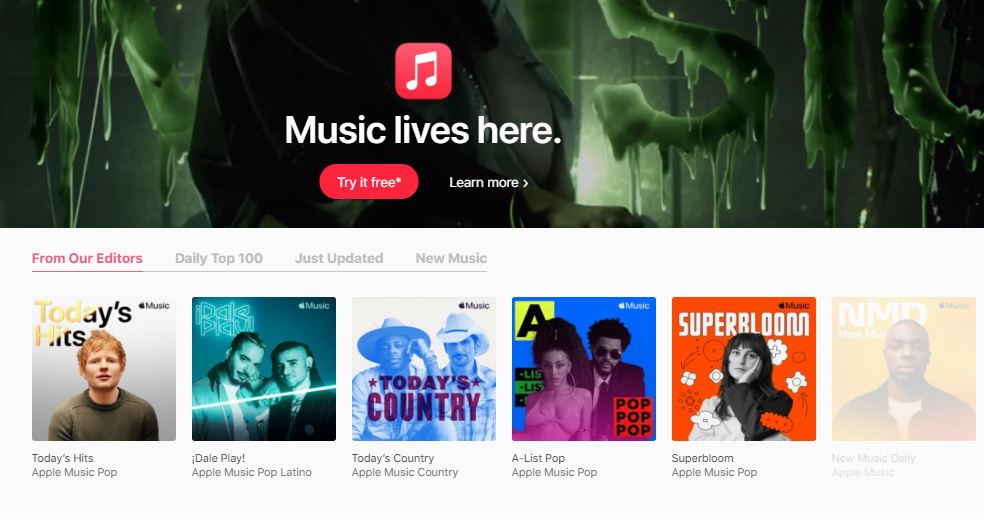 Apple Music Subscription Plans:
Student's Discount: USD 4.99 per month
Monthly Plan: USD 9.99 per month
Family Plan: USD 14.99 per month (connect up to 6 devices)
Pandora
Pandora has a unique speciality of marking a track as unliked, so it doesn't add to the list of curated tracks. With this application, you can use voice control features to adjust the playing and volume of your tracks. A free account allows the users to create upto 100 radio stations.
However, Pandora One provides unlimited stations and ad-free music with a powerful algorithm for music discovery. This is one of the best music apps for Android and iOS, with nearly 70 million users and over 2000 integrations for the unimaginable user experience.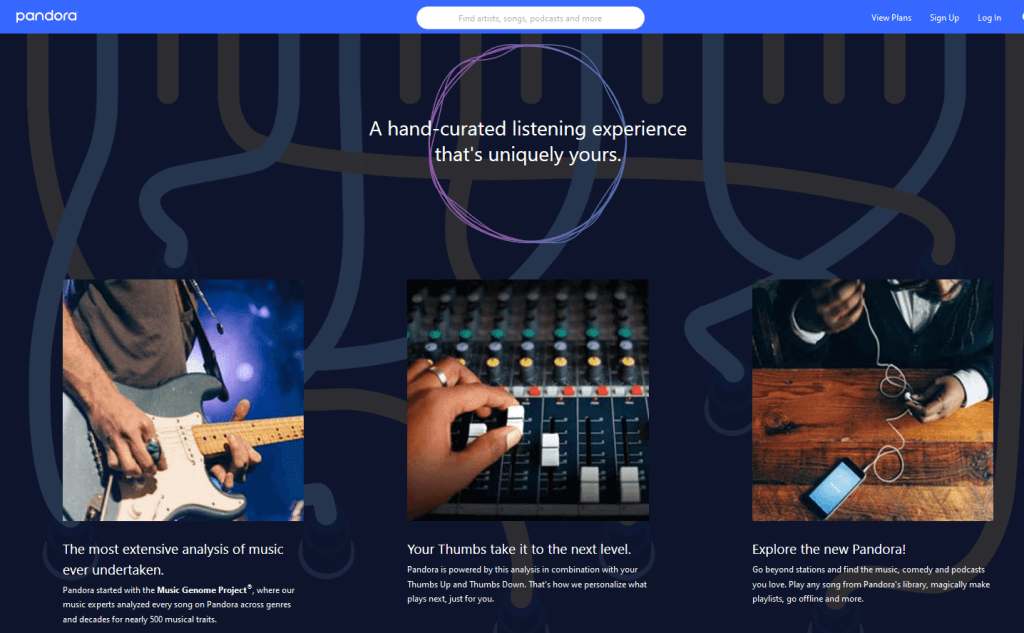 Pandora Subscription Plans:
Pandora Plus: USD 4.99 per month
Pandora Premium: USD 9.99 per month
Pandora Premium Family: USD 14.99 per month
Tidal
Tidal is the platform to listen to the best quality music with the High-Res Quality of 2304-9216 Kbps. Not just this, it also streams live performances of music artists to their audience. The users also get access to events, offline listening, 70 million songs, a free trial period, and great quality sound at minimal internet connectivity.
It doesn't stop here; the users can now easily import their playlists from other streaming platforms to Tidal hassle-free. Experience the best quality songs with the power-packed integrations from Dolby Atmos and Sony 360 Reality Audio for a magical experience. Thus, Tidal deserves to be on the list of our 10 cool music apps for Android and iOS!

Tidal Subscription Plans:
Tidal Premium: USD 9.99 per month with standard sound quality (320 Kbps)
Tidal HiFi: USD 19.99 per month with lossless High Fidelity sound quality (1411 Kbps)
Tidal Family Premium: USD 14.99 per month (connect up to 6 devices)
Tidal Family HiFi: USD 29.99 per month (connect up to 6 devices)
Hungama
Hungama started in 1999 and now is a package of entire entertainment with over 1 billion users. There is a music application among other services and is perhaps the best collection of all the Bollywood and regional songs. With curated playlists, free streaming, music videos, lyrics support, and affordable plans, some of the perks have the Hungama app. You can stream upto five devices with the Pro plan and have unlimited downloads.

Hungama Plans:
Monthly Plan: INR 99
Annual Plan: INR 499
JioSaavn
JioSaavn provides users to choose from 60 million high-quality music. It's a one-stop solution to the best radio discovery with expert-curated playlists. The user has unlimited access to exclusive content and rewarding offers on their subscription plans.
Artists also can create their podcasts to reach across 195 countries with more than 100 million users. JioSaavn also integrates with Sonos and Alexa for a pleasant music delight.

JioSaavn Pro Plans:
Monthly Plan: INR 99
Yearly Plan: INR 399
Gaana
Gaana is known to have acquired the title of 'India's Number One Music Destination' and provides over 45 million songs to browse from. Get access to various albums, videos, and some best selling albums that are 'Gaana Originals'.
This platform can also be the most affordable choice against the features provided, such as HD streaming, ad-free music, light or dark theme, sixteen languages, and unlimited downloads.

Gaana+ Plans:
1 Month Gaana Plus: INR 99
3 Month Gaana Plus: INR 149
1 Year Student Pack: INR 199
1 Year Gaana Plus: INR 399

Towards the conclusion
So far, we have seen the 10 cool music apps for android and iOS and the features within every app that you can check out. Pandora is region-specific, but the quality remains unbeatable! So far, considering the features, we'd highly recommend going for Spotify, JioSaavn, Tidal, and Amazon Music Unlimited. Cherish those melodious soundtracks from millions of songs to choose from. We hope you've found your favourite app so far. Enjoy the music!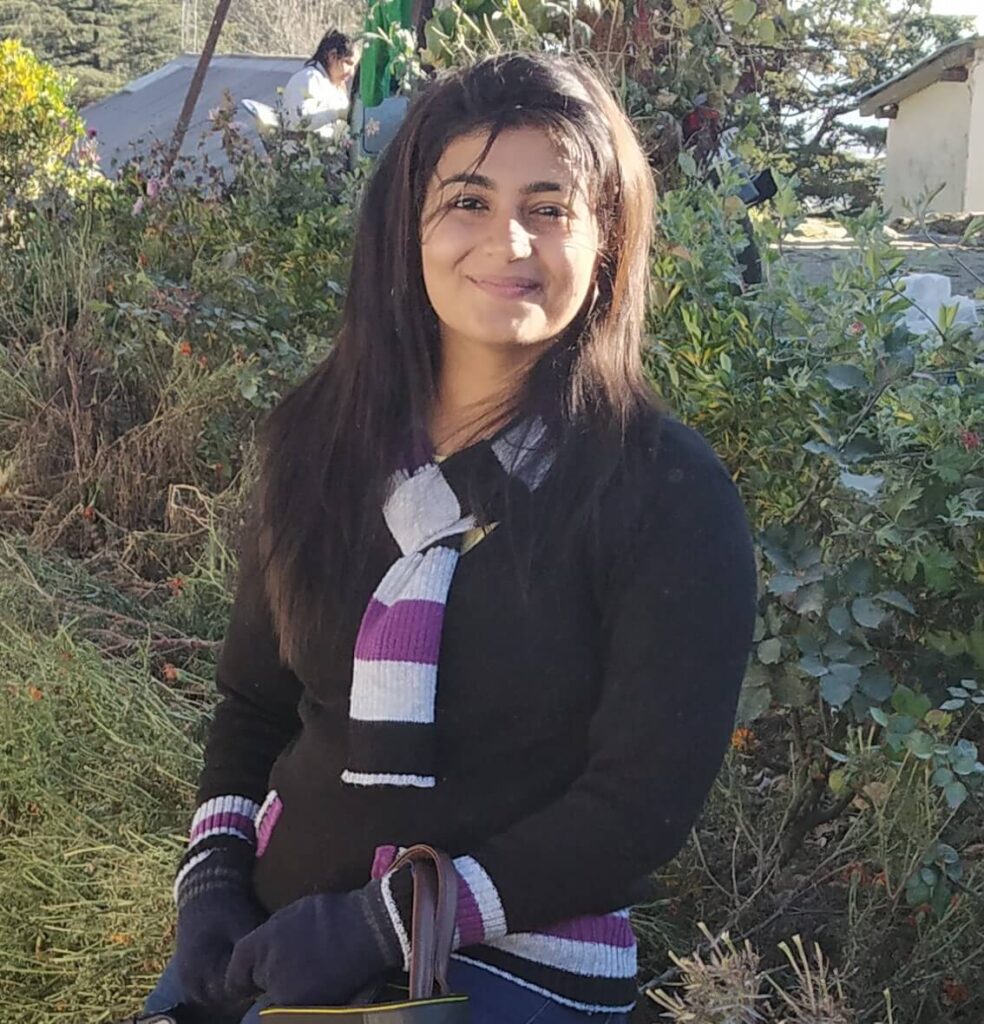 Author Bio:
This article has been written by Rishika Desai, B.Tech Computer Engineering graduate with 9.57 CGPA from Vishwakarma Institute of Information Technology (VIIT), Pune. Currently works as Threat Intelligence Researcher in CloudSEK. She is a good dancer, poet and a writer. Animal love engulfs her heart and content writing comprises her present. You can follow Rishika on Twitter at @ich_rish99.
---
You might also like