With the theatres being closed due to pandemics, OTT platforms have surged drastically, and now major blockbuster films have emerged from these OTT platforms. According to statistics, the film industry got a new recognition with OTT, and it showed a growth of 30% back in 2020 when the lockdown just started. Considering the pattern, there was also a hike in paid subscribers and the development of new OTT platforms with fresh and out of the usual concepts. This article tells about the top 15 best OTT platforms in India. Read more to know about them.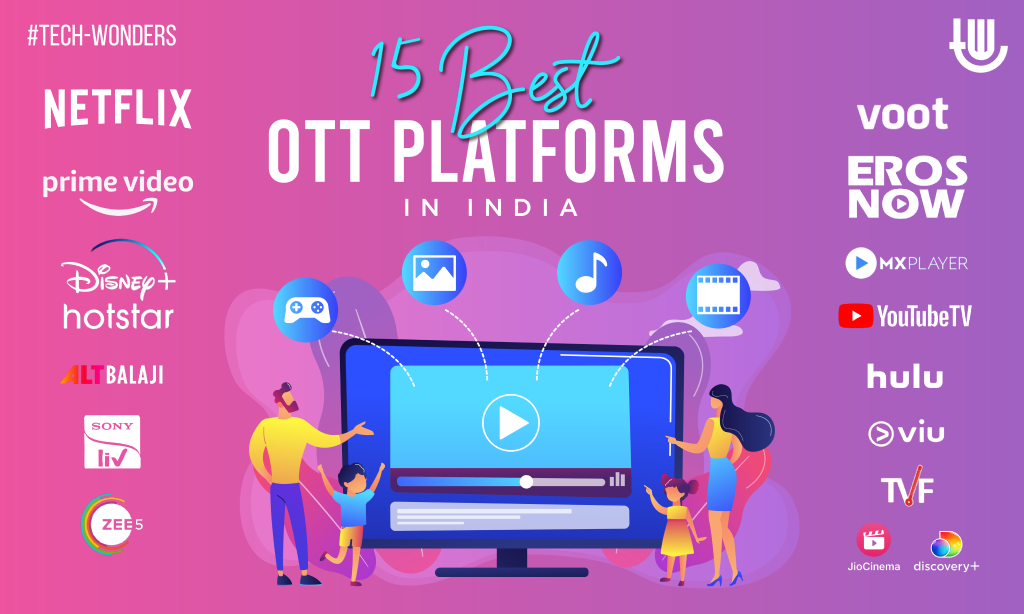 15 Best OTT Platforms in India
While we discuss the about the best OTT platforms that are prominently popular among users, and we'll talk their features and prices. Without wasting any more time, let's head on for more.
Netflix

Netflix is not just a name of an OTT but is a popular emotion often described by teenagers. It features the best of movies, series, short films, and documentaries released in theatres and also exclusive to Netflix. Netflix has been the most favourite and popular choice among people when it comes to a paid subscription. There is a Netflix children's separate profile option to avoid any non-suitable media for the children.
Price: The cheapest Netflix plan you can get is INR 199 per month, streamed only over mobile.
Amazon Prime Video

Amazon Prime Video comes with multiple benefits associated with streaming media and user shopping experience. Parents can also set a feature of parental control for the safe surfing of kids. Amazon users also get the benefit of high-quality music streaming. This all in one feature is extremely affordable and a one-stop solution for passing the time happily.
Price: There is a single price of INR 999 per year for the entire Amazon service.
ZEE5

ZEE5 streams its original content and shows ZEE5 Entertainment, a popular channel in various Indian regional languages. Thus, this OTT is suitable for anyone who finds Indian serials interesting and worth enjoying. You can also find news exclusive from the Zee news channel. Another feature of ZEE5 is that you can see a show 24 hours before the main telecast on TV- however, that applies to certain shows only.
Price: You can buy the ZEE5 Premium subscription at just INR 499 per year.
Disney+ Hotstar

With Disney+ Hotstar, you can stream the major popular serials before their telecast on television. Enjoy a variety of short feature films and blockbuster entertainment right in one place. Compared to the giant leading OTT platforms, they're also very affordable, considering the Disney+ originals along with it. Ad-free entertainment is a bonus on the top!
Price: The price for the VIP subscription is INR 399 per year, and the Premium subscription costs INR 1499 per year.
SonyLIV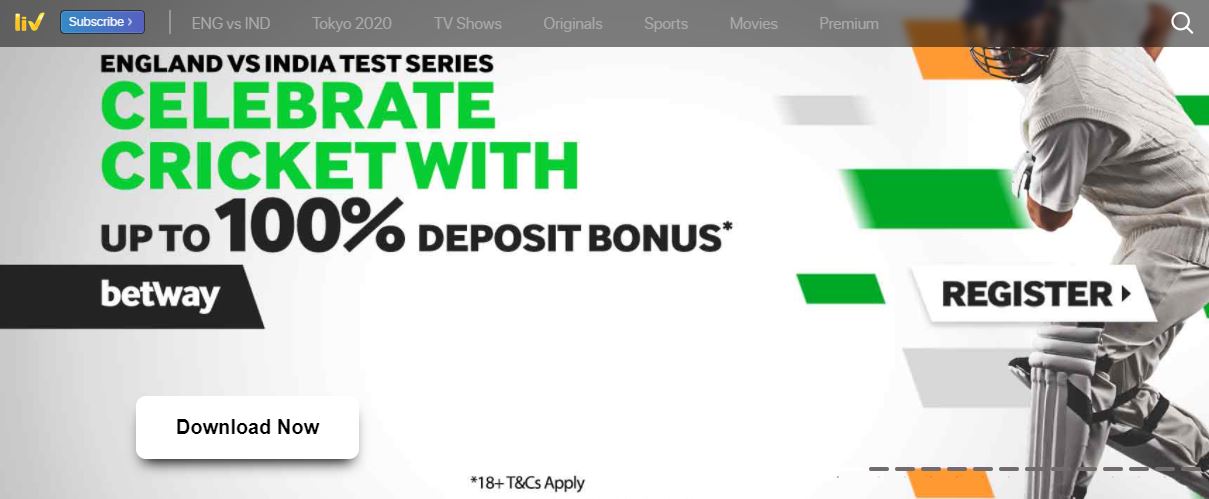 SonyLIV features all the media and original shows, and most of them are very intriguing. SonyLIV provides maximum coverage to various regional and internal shows, including premium sports insides and live matches. It comes in 4 premium packages where most of which are exclusive for binge-watchers or sports addicts. Apart from that, get access to concurrent watching, kids content, and up to five profiles on a single subscription.
Price: It costs INR 999 annually and INR 299 monthly for the premium, entire range of content access.
ALTBalaji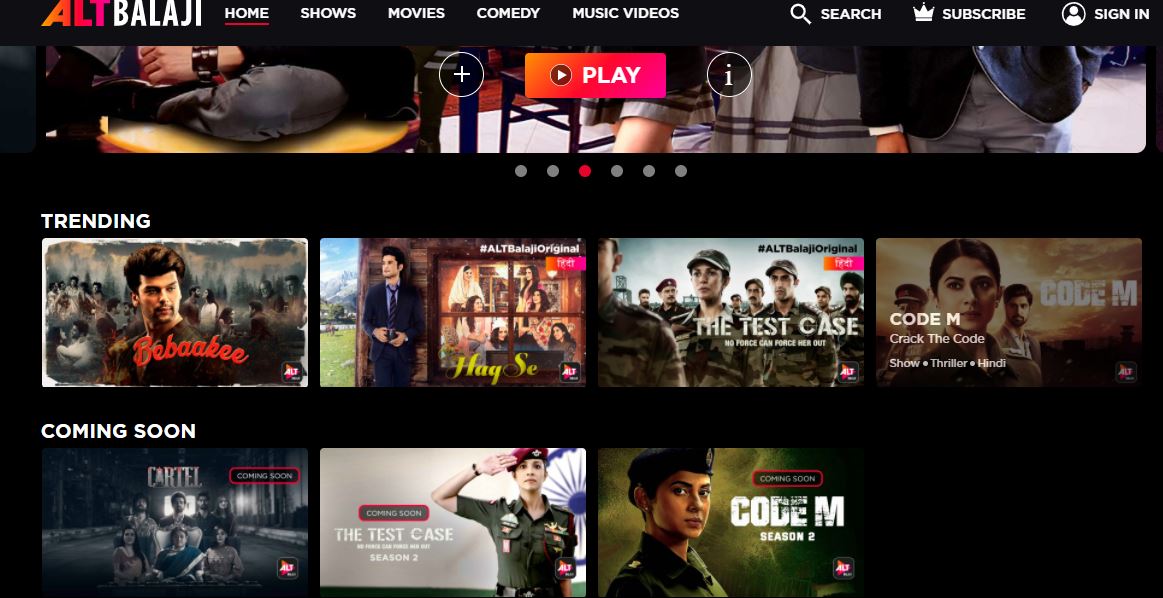 ALTBalaji is a comparatively newly launched OTT with 34 million paid users already. It is a whole new revolution in Indian content that can get quite extreme. However, as they say- it's tailored specially for Indians and the shows are streamed in various regional languages even abroad. The stories are high quality and with unexpected twists with some true 'desi' sense for sure!
Price: ALTBalaji is an extremely affordable OTT with just INR 300 for a year, accounting to nearly INR 25 every month.
Eros Now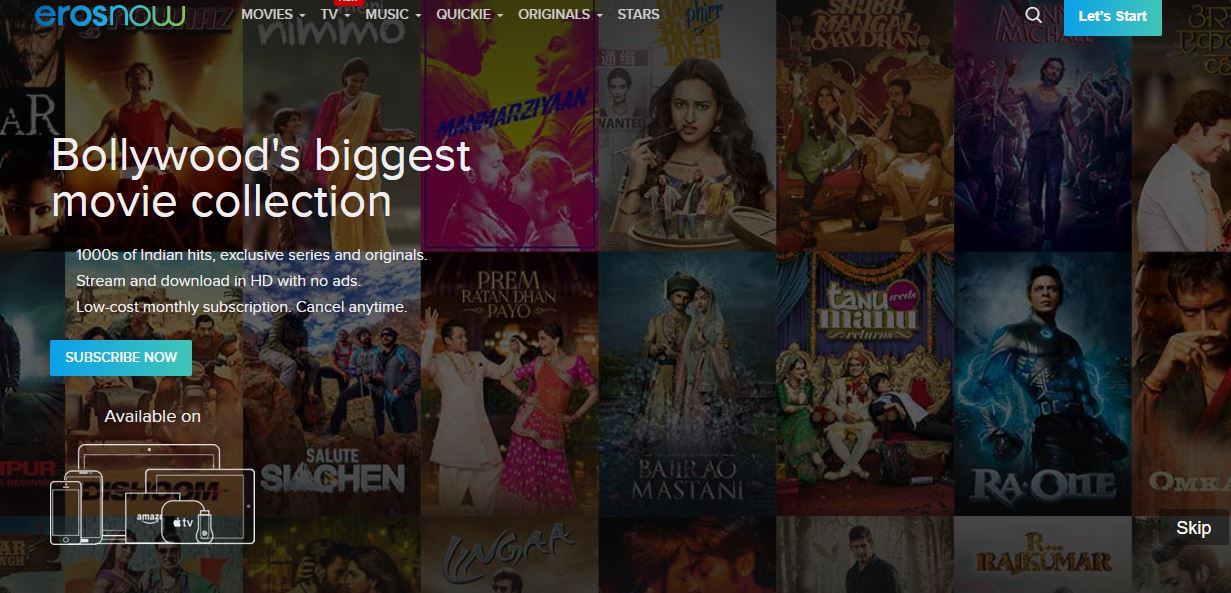 Eros Now provides access to content across multiple devices with a single subscription, unlike Netflix, adding to the affordability parameter of the application. With this OTT, you can also access the music section for free and save your downloads in high definition. You can get Eros Originals across 15 categories of streaming. It's not that popular but definitely worth the try as its Bollywood's biggest movie collection.
Price: Eros Now comes as a Plus and Premium feature. But the normal plans are for INR 99 only every month and INR 399 annual one.
Voot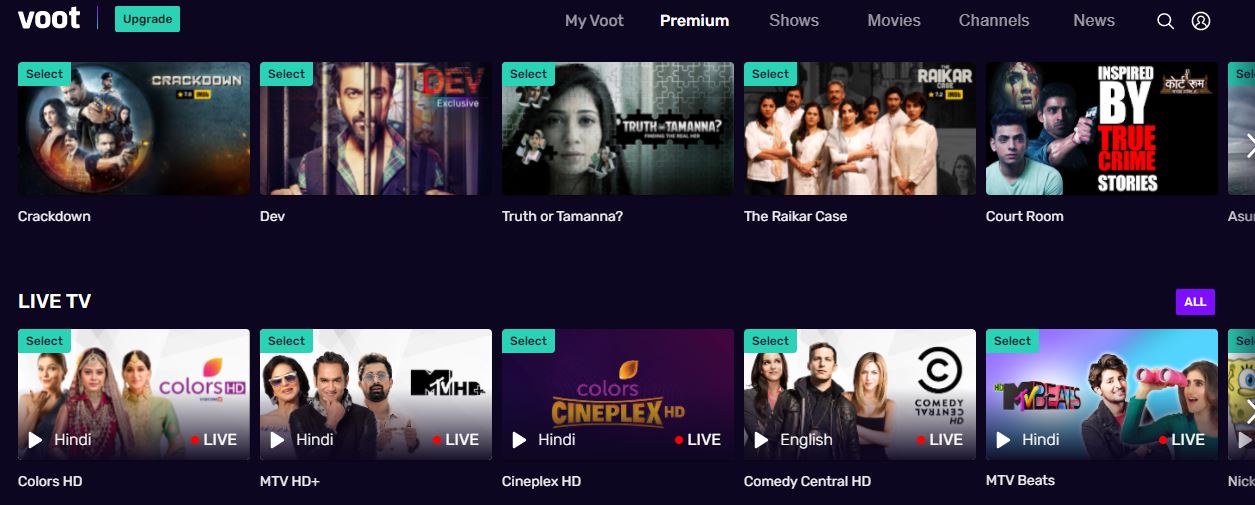 Voot provides the best of people's favorite content and premieres it a day before television. Now people can also watch International award-winning series in one place without any obstacle of advertisements in between. Voot primarily features all the serials based on the Colours channel. Besides, know about the latest sports that it is broadcasting and watch it live on Voot.
Price: Normally, Voot is priced at INR 999 for a year, but their special limited period discount currently is provided at INR 299 annually.
MX Player

MX Player used to be once a free source of quality content shows. However, now it can get a little messy with their poking advertisements. Nevertheless, it's the OTT where hit shows with more than a billion shows have been exclusively released. Also, you can watch premium MX small length shows that won't end up consuming your entire day and leave you with a good feeling. Besides that, access news, media gossip, shows, live TV- everything for free!
Another good thing is MX Player features some serials that are otherwise paid from different OTTs. Just a tip to escape a few bucks for a good show.
JioCinema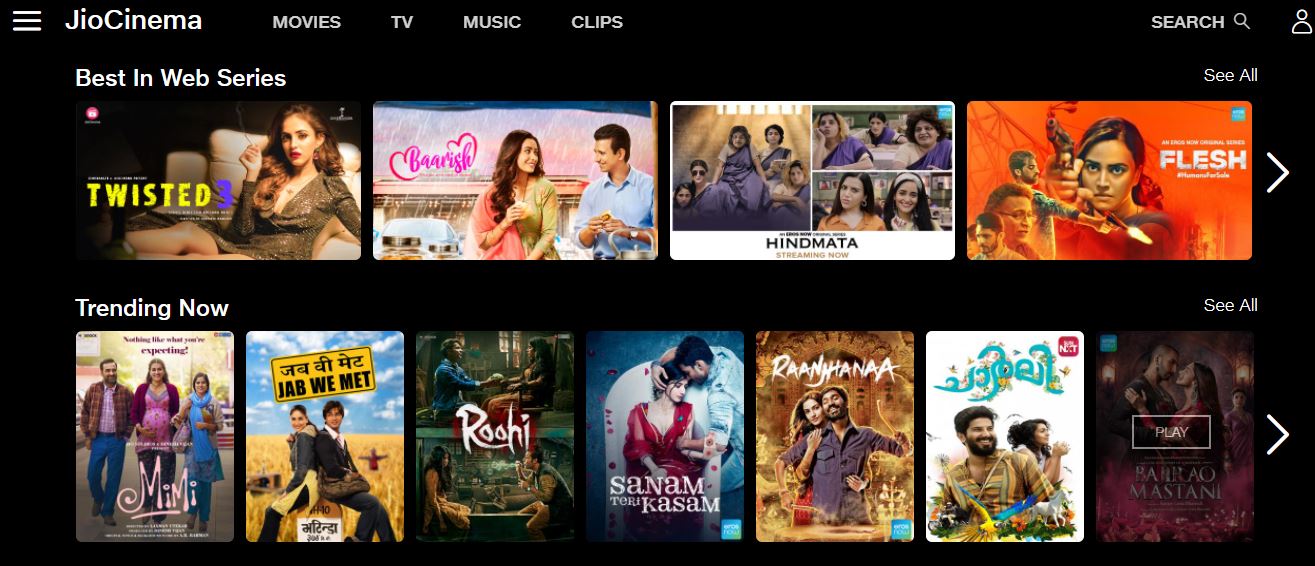 While JioCinema is solely for the users having a Jio SIM that needs to be authenticated, all the serials and movies in this OTT are free to watch. Get access to high-quality serials, critically acclaimed and award-winning movies. The best part is everything is without those irritating advertisements.
Moreover, they might not have any originals but can be considered one of the best options to watch free content otherwise paid on other platforms. These days, most of the Bollywood new releases are happening on Jio Cinema, which speaks for its quality content.
TVF
TVF is India's most popular place to binge when it comes to watching youth-based shows. You can also find that they address common societal taboos as a modern-day story with a heartfelt social message in the end. Not to mention their success as what once started as a YouTube channel is an independently existing OTT today! TVF has come a long way regarding the unique subjects and different tales of common people's lives.
Another best thing is watching content on The Viral Fever for free. So go and watch all the heartwarming content at no cost!
Discovery Plus

Discovery Plus provides the best masterpieces from BBC and History TV in their kid's section. Besides, Discovery doesn't need any introduction since it's a well-known name among global users. Get to see any serial at your own pace with some best creations sure to blow your mind. The channel was launched back in March 2020 and has seen a price hike within a year, but it's worth every penny you pay.
Price: Discovery Plus was made in an ad-free and ad-inclusive plan. However, it comes for INR 399 per year and INR 199 every month.
Viu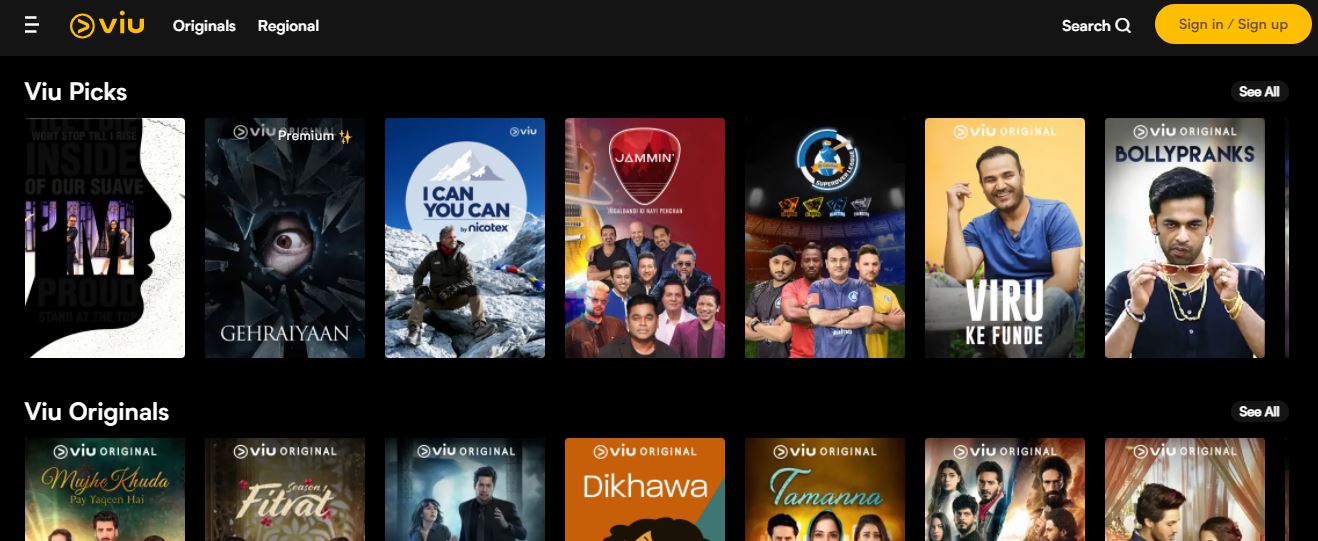 What started as a Hong Kong-based OTT, Viu now has Indian content featuring Viu Originals on their app. Besides that, access exclusive South Asian media with content including Urdu, Arabic, and Egyptian. With Viu Premium, download unlimited content on their app without any restrictions!
Viu also offers a month of Gaana subscription for free included in their subscription plan. It's one of the most affordable OTT apps to watch every month.
Price: Viu is priced for INR 99 per month, which is an affordable choice for people who love having various international content pieces.
Hulu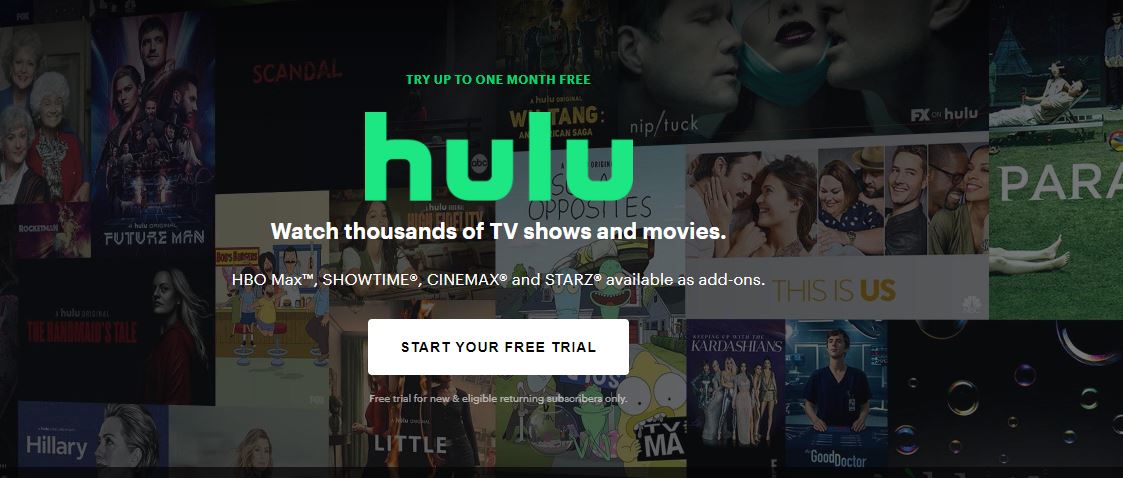 Hulu gives access to over 75 channels to stream along with Disney+ and ESPN+. The best part is their plan also contains 50 hours of cloud DVR storage and the best of Hulu originals in one place. Affordability is a major drawback with Hulu, but for those who absolutely can't compromise with their favourite shows across multiple channels, it is the best OTT to have!
Price: The most popular plan of the Hulu app is for $19.99 every month.
YouTube TV

Another good release by YouTube is YouTube TV that offers live streaming and access to over 85 different channels. You will need to cut off normal TV cables since YouTube offers everything you need at convenient prices! Unlike Hulu, there is unlimited Cloud DVR storage with a single subscription that becomes worth your penny. More upsides are easy navigations, six device accesses on a single subscription, three simultaneous streams, and compatible features across multiple devices.
Price: The best feature plan for the YouTube TV is $64.99 per month with no additional installation fee.
Towards the conclusion
As we have discussed the top 15 best OTT platforms in India, every one of them is the best in their ways. Moreover, free platforms like JioCinema, TVF, and MX Player are a must-have on everyone's list. Also, the range of popularity of Disney+ Hotstar, Voot, and SonyLiv has increased over the pandemic drastically. Netflix has been the evergreen choice of the users for many years, and the upcoming Discovery Plus is a quality stream for mind-blowing educational content. Do let us know your favourite OTT!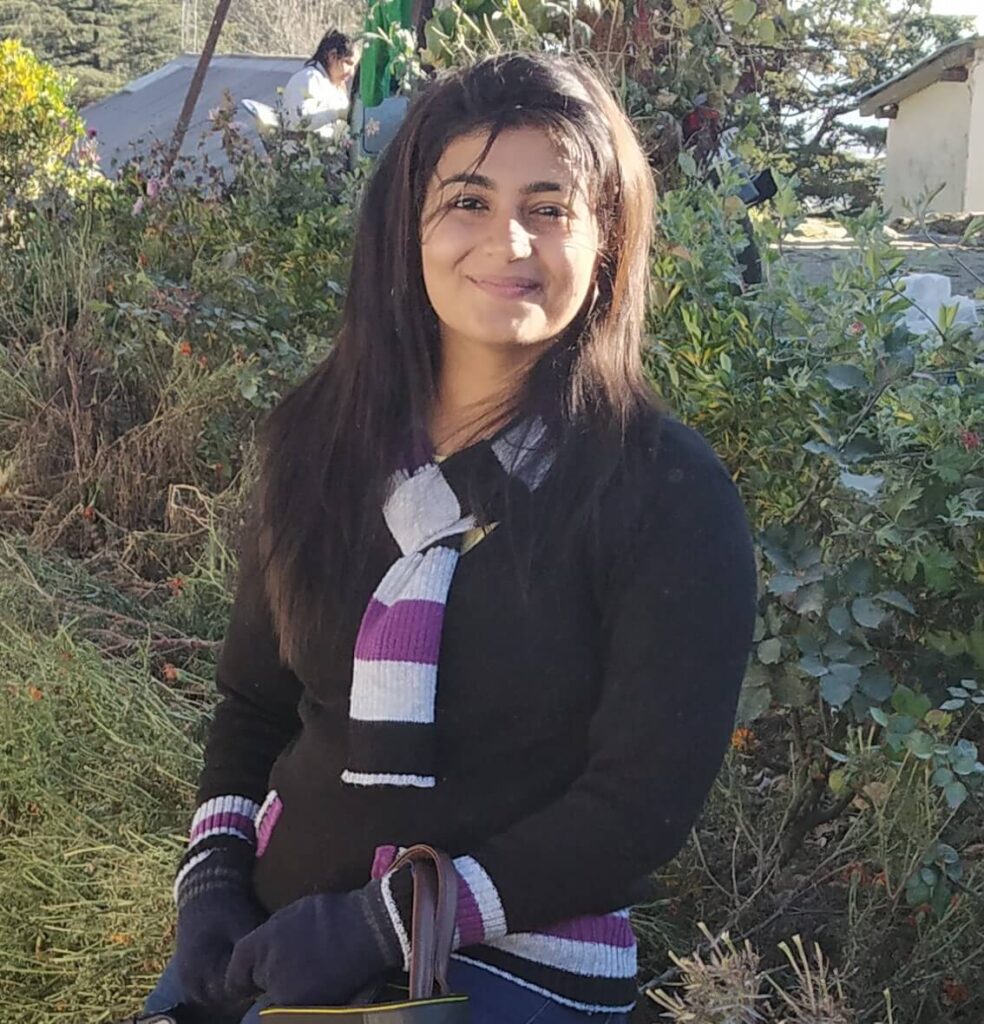 Author Bio:
This article has been written by Rishika Desai, B.Tech Computer Engineering graduate with 9.57 CGPA from Vishwakarma Institute of Information Technology (VIIT), Pune. Currently works as Threat Intelligence Researcher in CloudSEK. She is a good dancer, poet and a writer. Animal love engulfs her heart and content writing comprises her present. You can follow Rishika on Twitter at @ich_rish99.
---
You might also like