Online payments used to be a cause for concern a decade ago!
With businesses and services going digital at an exponential rate, securing online payments have become a necessity. Today, we make payments on websites and apps without the slightest bit of frown, but can the same be said for online casino apps?
Let us break it all down by addressing two critical aspects – what it means to gamble safely and how payments in the online casino environment have become secure lately.
Safe Gambling
Casino operators have ventured into the online games and apps field off late due to the growing demand for real money games. Dozens of casino apps let you gamble using your smartphone. The real question to ask is if all these apps are 100% safe? Gambling is a risky affair already, and you do not want to gamble on the authenticity of the app you are using.
We recommend using only licensed online casinos. So, head over to www.bestonlinecasino.com to find the best online casinos that are trustworthy and provide a safe payment environment.
Alongside the increase in online casino gambling has been a steady rise in secure payment services and e-wallets. One of the best and most secure e-wallets for making secure payments online is Skrill.
Skrill – Secure Payments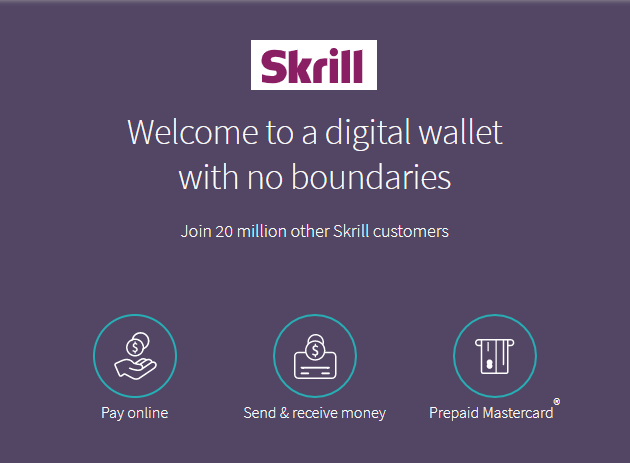 Skrill is not the only or the best e-wallet service out there – we have reviewed it as an example to ascertain that the online casino environment has become secure in recent years.
We will address the entire user experience of Skrill in simple steps:
Opening a Skrill account: It takes a few minutes to create an account. All you need is a valid email address and a bank account or credit card. You can quickly sign up by filling out a form and accepting the Skrill policies.
Knowing the operating costs: There are operating costs that come with using Skrill. You can deposit, withdraw and send money using your e-wallet. You should check out the estimated costs and payment processing times before you start using Skrill.
Adding money to your e-wallet: Depositing money in your Skrill account is very simple. You need to log in to your account, click on "upload funds," select payment type (credit card, bank account, e-wallet, etc.), and follow the instructions to make a deposit.
Withdrawing money: You can withdraw money from your e-wallet directly from any of the online casinos that support Skrill. Select "Skrill" as the preferred payment option, enter the withdrawal amount, and enter the email address used to create your Skrill account. Some websites even offer to reverse withdrawals.
Skrill allows you to transact on casino websites without communicating credit card or bank details. It is available in most countries, except the USA. The UK Financial Services Authority (FSA) regulates Skrill, making it 100% secure. There is no need for you to be skeptical about the platform as it guarantees payments.
Final Words
After an in-depth analysis of Skrill, it is safe to say that the online casino environment has changed dramatically in a positive direction. Secure payment methods have come to the rescue of online gamblers and casinos.
Till next time, indulge in safe gambling!
You may also like