The concept of e-commerce was once merely an imagination of the potential that the internet had. Fast forward two decades later and there is absolutely no doubt that the boom in online trade is something that is here to stay. Today, a considerably large number of people from all over the world have been part of online transactions in one way or the other and the number of people who continue to adopt online trade continues to rise.
Naturally, to facilitate these online transactions and the thriving e-commerce system, there has been a need for the establishment of payment services to act as the middlemen on the internet. As it stands, there are a plethora of functional payment methods and service providers working alongside various financial institutions and traders in order to allow people to effectively transfer funds. Many of them are, by all means, great companies with top-notch services built on the basis of first-rate security, simplicity, and speed. However, it goes without saying that in the competitive world we live in, not all of these payment methods can be said to be equal – some will definitely be better than others.
While the choice of an online payment service may be completely subjective, there are certain factors that will make specific providers stand out from all the rest. That said, here are five of the online payment providers that you should keep an eye on going forward:
PayPal

Considered to be the mother of all online payment methods, no conversation about online payment services can end without the mention of PayPal. In fact, it is often the very first that comes to mind in such cases, and it is for good reason. Having been in the game for about two decades, the payment method which was once a lowly subsidiary of eBay has built a reputation for itself and is now perhaps the most recognized online payment system on the planet.
The company handles millions of transactions every day in collaboration with tens of thousands of financial institutions and is compatible with up to 26 different currencies. Moreover, most online trading platforms and services accept it as a payment method which makes it a great choice for just about anyone – PayPal casinos, for instance, are quite popular especially in places like the United Kingdom where the gambling industry is booming.
PayPal's dominance in the payment service industry can be attributed to its reasonable security policies, fast transaction processing speeds, as well as its innovative products which include a neat mobile transaction system that continues to improve by the day.
Stripe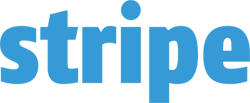 Unlike PayPal, Stripe is relatively new to the industry but its close to a decade worth of experience in the industry and its dedication to improving its service is enough to earn it a spot on this list. Stripe's best features lie in its integrability with online retail platforms through its outstanding APIs (application programming interfaces) that allow developers to build upon its already robust payment system. The online payment service provider does this by bypassing the traditional – and rather cumbersome – sign up process which then allows them to act as a merchant account that handles all PCI compliance and merchant approvals.
In addition to its impressive developer tools, Stripe allows both merchants and their customers to process payments for nearly all of the major credit and debit cards across a number of countries. Even digital wallets like Apple Pay, Amex, Alipay, and Express Checkout are supported. Furthermore, transaction and financial tracking are made extremely simple with the platform's optimized reports and insights that are great at accelerating and streamlining the reconciliation of transactions.
Google Pay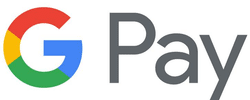 Google already has ties to several amazing software services and therefore it came as no surprise when in 2011, the behemoth tech company launched Google Wallet, a payment solution that was not only meant to rival the likes of PayPal but also revolutionize e-commerce through the introduction of new, unique and innovative features. As promised, the company has been able to deliver one of the cheapest and safest payment services on the planet – the wallet processes all transactions through existing payment processors which mean that security is almost totally guaranteed and there are no additional transaction fees.
With so many devices in the world now running Android, the open-source operating system backed by Google, the payment service has evolved immensely – hence its popularity.
Apple Pay

Naturally, having mentioned Google Pay, it would be unwise to leave out Apple Pay. While not everyone owns Apple devices, especially outside the United States, the number of users is certainly not negligible. As you may have already noticed, the future of online payment methods lies primarily on mobile payments which not only means more of the mobile-first payment services will come up and the existing service providers will work much harder to optimize their mobile offerings. Apple has a head start with its Apple Pay service which is no slouch as it can go head to head with many other payment services and come out on top. The future looks very bright for Apple Pay. That is undeniable.
Authorize.Net

Coming last on our list does not make this payment method any less worthy when compared to all the rest. In fact, if experience in the payment industry is a factor you consider when choosing an online payment service then Authorize.Net will probably be the one for you – launched way back in 1996, it is by far the oldest on this list, and maybe even the rest of the world.
Now, for a company that has been around for that long, it is impressive to see that it has managed to hold its ground and maintain its position as one of the most on-demand payment gateways. With over 400,000 merchants from all over the world, the company is known for its affordable and very secure payment solutions. Furthermore, it has worked very had to keep up with the latest trends through such initiatives as the launch of a free mobile POS application to back up its services. Now that is unbeatable, at least for now.