There used to be a time when gamers would mash keys and use rickety old mice as long as they could spend hours building inter-galactic armies in StarCraft or blasting their way through the tropical mad house of Serious Sam.
Then, games became more refined, with their graphics taking on realistic attributes and the soundtracks to each game, from the Call of Duty franchise to Mass Effects, developing more immersive dimensions.
With that, gaming aficionados today are suckers for neat tech goodies whether it's a mouse, a keyboard or a decent headset.
We look into the 10 must have pieces of peripherals that will make your online sessions a gaming nirvana. Here're the best pieces of gaming to consider:
#1

SteelSeries Rival 600 – A Perfect All-Rounder for All Tastes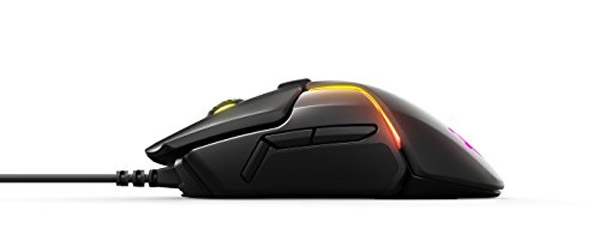 SteelSeries Rival 600 comes with a tempting traditional form and an appealing design. Infused with 12,000 DPI and carrying a fair price tag, this mouse is a perfect gaming addition to your list of peripherals. The mouse cuts a perfect length and width, allowing people with various hand sizes to use the product comfortably.
Grip-wise, the mouse provides with a steady purchase and offers the world's lowest lift-off distance, meaning you will spend more time executing actions in-game, rather than moving the mouse around. Coming at a fantastic price and endorsed by the community, the SteelSeries Rival 600 is a real winner.
#2

Razer Naga Trinity – The Holy Grail of MMOs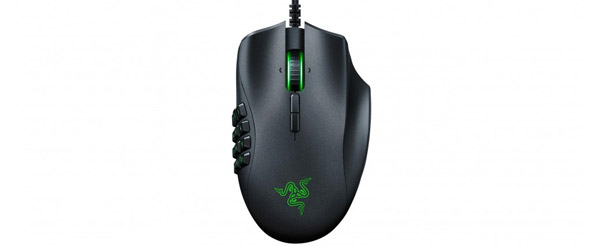 Packed with side control buttons and a brilliant accommodating design, the Razer Naga is a timeless product. It comes with 16,000 DPI and offers interchangeable side plates and great motion tracking.
The extra buttons that come on the side of the mouse provide MMO gamers with a fair advantage to bind their extra spells and have them queued up to wreak havoc onto the enemy.
Thanks to the changeable side plates, you can use your Razer Naga to fit any gaming experience, allowing you a high customization rate at a very decent price.
#3

Logitech G512 Carbon – A Slick Aluminum Choice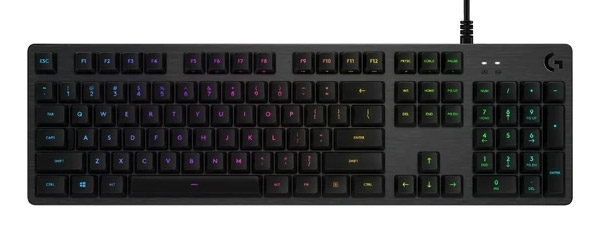 As one of Logitech's mid-priced keyboards, the Logitech G512 successfully captures the evolution of gaming keyboards. Gamers are pulling away from the bulky plastic giants with brightly lit keyboards, choosing a stylish, solid, and easy to maintain pieces of metal keyboards instead.
Made of aluminum alloy and offering a great actuation force this Logitech bad boy is the right choice for any gamer. Thanks to the tactile response rate, you can play like a pianist would, without having to actually press the key all the way down to the board to execute an action.
#4

Oculus Rift – Realistic Gaming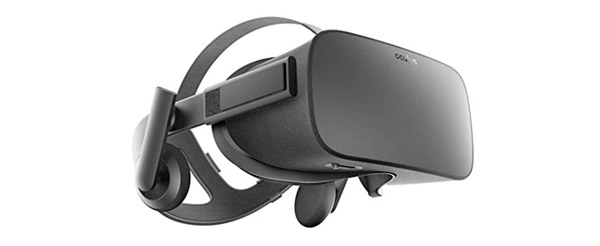 Oculus Rift is the flagship VR headset by the namesake brand. A comfortable VR headset with light wear and great resolution for each eye, the headset provides you with a 110-degree viewing field.
With Steam's library of VR games being added to day in and day out, you are definitely in no lack of opportunities to take this bad boy out for a spin, whether you want to slay Viking invaders in The Lab or be a Western marksman slaying wild zombies.
You can even play poker in VR these days with some of the best operators. Click here to find the best US online poker sites and plunge into a multi-dimensional poker experience.
#5

SteelSeries Arctis Pro Wireless – Wireless and Crispy Sound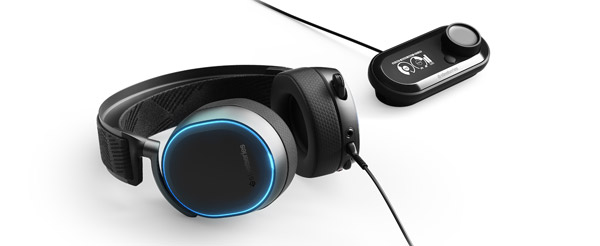 There's no shame in expecting your wireless headset to perform great, but truth be told – not many do. We can't blame manufacturers either, as consumers have so many preferences that must be met.
An awesome set has to be light, reliable, if wireless – then the battery should hold up for a fair while, and of course it must all sound great. So far, companies have been focusing on just a few of these characteristics, but the SteelSeries Arctis Pro Wireless has decided to go for untampered perfection.
Forget about the muffled rumble that makes you doubt your investment, Arctis comes with pristine sound quality and great bass notes. The Digital to Analog (DAC) converter allows the headset to produce great sounding whether that's the game's background or voice chat.
It's all crisp and easy to distinguish. All of this coming at a fair price, too!
#6

Xbox One Wireless Controller – The Award-Winning Classic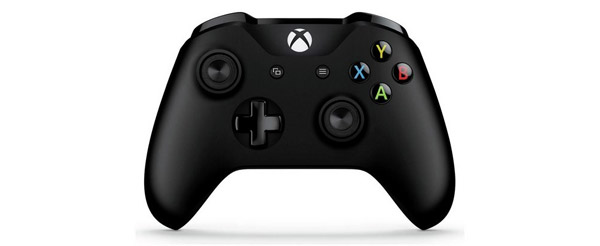 Want to grab a controller for your PC? You should definitely choose the Xbox One Wireless. The design is solid and response time absolutely fantastic. Despite its 5 years in business, this controller remains your go-to solution when looking for a fantastic experience from your couch.
The only downside is that you will have to recharge the controller because of the use of AA batteries. There are quite a few ways to recharge the controller, though, and as long as you keep an eye on the remaining charge, you will always have enough for a proper gaming session with your friends.
#7

HyperX Quadcast Mic – Tell It as It Is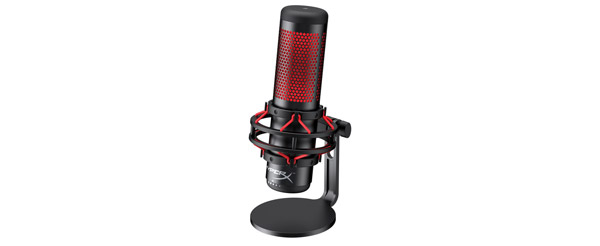 Gaming is hardly just about participating in the action – casters and streamers are gaining traction. After all, Fortnite's Ninja is swaying hundreds of thousands of people worldwide and serving as a role model. The HyperX Quadcast mic is a smart gadget, allowing you to quickly find your way around a casting studio. Plus, it offers great sound quality and reduces background noise.
#8

HyperX Pulsefire Raid RGB – Time to Clear Some Dungeons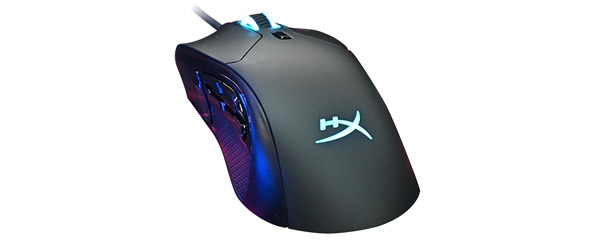 The HyperX Pulsefire Raid RGB is still in the making. Offering 11 programmable buttons and 16,000 DPI, this is a well-rounded product by HyperX which can go up to 20 million clicks guaranteeing a long and fulfilling gaming life.
#9

Asus ROG Strix CTRL – Take CTRL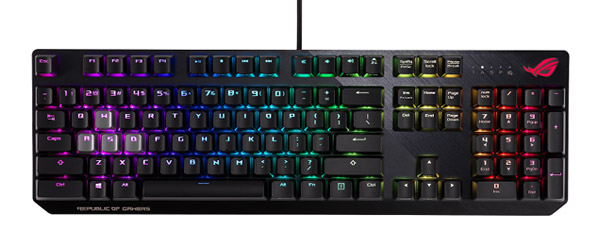 Asus attended CES 2019 bringing some treats up its sleeve. The keyboard is lit in multiple colors, turning it into a real feast for the eyes. The mechanical build and aesthetics superiority of this keyboard make it a preferred first choice when it comes to gaming peripherals in 2019.
The slightly bigger CTRL button is there to provide gamers with additional comfort and allow players to execute actions quickly even in the heat of battle.
#10

HyperX Cloud Alpha – A Comfy Headset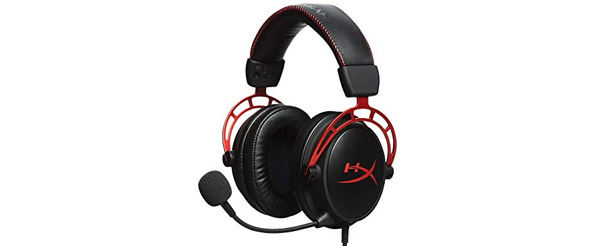 The HyperX Cloud Alpha builds on the success of the HyperX Cloud 2 headset, allowing fans to move with the times and get an even better bargain for their money. With brilliant aural clarity, the Alpha is a worthy successor of the HyperX lineage.