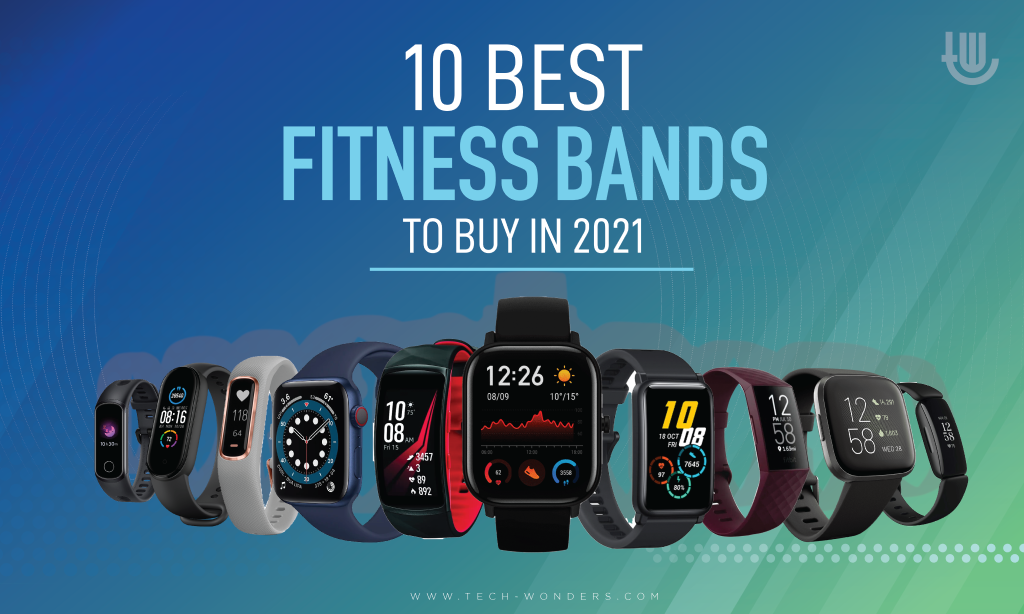 What can be cooler than a watch that also maps your health, fitness and provides abundant features? Fitness bands are the trendiest thing that people replace for an analogue watch. Since it comes with a pretty body and unique features to look out for, it becomes convenient for people to watch notifications and alerts on the go. Lastly, not to miss out on the point that fitness bands can be highly affordable and classy. Thus, this article brings out the best top 10 fitness bands to buy in 2021. Read on to know more.
Best Top 10 Fitness Bands to Buy in 2021
Before we move on to the list of the fitness bands and discuss their features, what makes the best fitness band is its user interface, price, technologies used, features, and durability. Keeping that all in mind, let's dive into the list of brands you need to know.
Fitbit Inspire 2 Fitness Band
Fitbit Inspire 2 can be one of the most extraordinary-looking, classy fitness bands that continuously track your heart rate, location, fitness, and sleep cycle. The new users can also get premium access to personalized workouts depending on the fitness score. You can also log your meals to know the calorie intakes that can help you plan your activities accordingly. Besides, women get additional features to track their cycles. Get a customized clock design with this sleek and attractive-looking fitness band, depending on the occasion. Certainly worth the money!
Features:
Battery Life: Up to 10 days on a single charge.
Price: US $120
Ideal for: Normal to moderate workouts, casual or corporate occasions.
Other features: Alerts, water-proof up to 50 metres.

Samsung Gear Fit 2 (or Fit 2 Pro) Fitness Band
Samsung Gear Fit 2 Series is the one for you if you love sports and exercise and are looking for a perfect device to track your muscle movement! The band also complements and goes with every workout lover with its dark colours and sporty aesthetics. You can customize the screen's look and your tracking pattern with over ten apps to choose from. The watch can also track calorie intake with a vast nutritional information database and provide 24/7 GPS and heart-rate tracking.
Features:
Battery Life: Up to 15 days on a single charge.
Price: US $57 for Gear Fit 2 and the US $124 for Gear Fit 2 Pro
Ideal for: Swimmers, Athletes, Sports Lovers.
Other features: AMOLED display, music uploading, auto activity detection, swim mapping, and sprint mapping.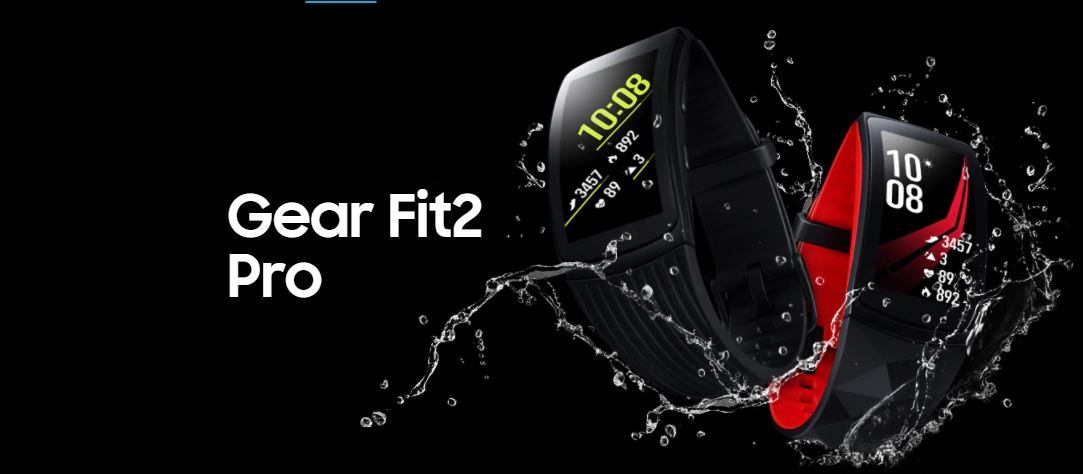 Garmin VivoSmart 4 Fitness Band
Garmin VivoSmart 4 is your go-to fitness band if you like to experiment with new types of workouts. It predicts your energy levels by combining other tracking sensors to choose a suitable activity for you. VivoSmart also allows you to share your progress among the community members, set auto-reminders on idle activities, and perform simple tasks such as replying to messages. The band also measures oxygen levels while you sleep, along with the REM track.
Features:
Battery Life: Up to 7 days on a single charge.
Price: US $186
Ideal for: Casual workouts, daily wear.
Other features: Stress tracking, personalized goals, fitness age prediction.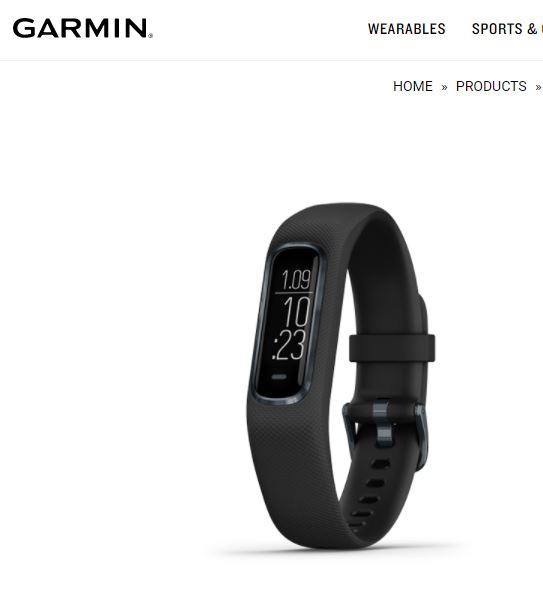 Fitbit Charge 4 Fitness Band
Fitbit Charge 4 can be your ideal fitness buddy as it can control your Spotify playlist while working out. You can also get your entire activity summary at the dashboard and pay your bills with the Fitbit Pay feature. It is unique to see a fitness band facilitating transactions with a tap. Another sleek feature to add here is the design of the band that compliments you beyond workout sessions.
Features:
Battery Life: Up to 7 days on a single charge.
Price: US $149.95
Ideal for: Casual wear, casual to moderate workouts, party wear.
Other features: Sleep trackers, breathing exercises, stress notifier.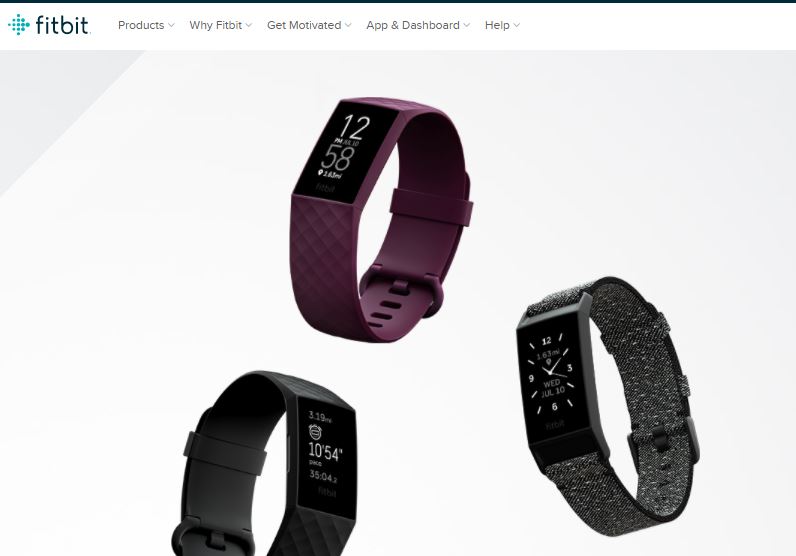 Mi Smart Band 5 Fitness Band
Mi Smart Band 5 is so far the cheapest band in the list of the best top 10 fitness bands to buy in 2021. It provides all the features like other bands- AMOLED display, 11 sports identification, fast charging, water resistance up to 50 metres, and menstrual cycle tracker for women relatively. To add more, the extended battery life makes it convenient to use and puts fewer worries to the users regarding battery issues.
Features:
Battery Life: Up to 14 days on single charging with all activated features.
Price: US $34.49
Ideal for: Casual to moderate workouts and casual wears.
Other features: Attractive colours, activity intelligence tracker, and improved accuracy with biosensors.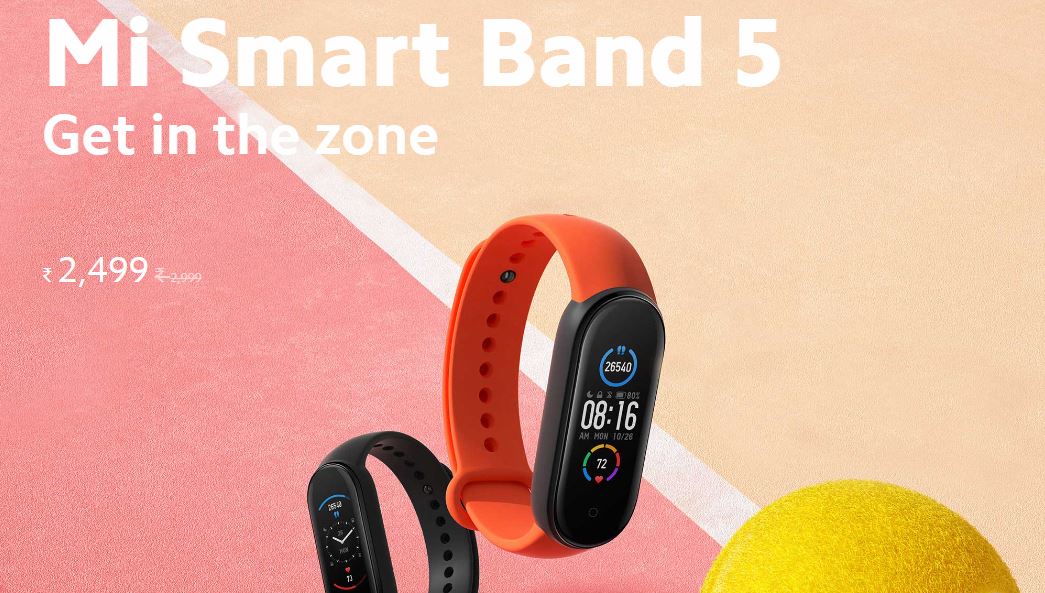 Amazfit GTS Fitness Band
Amazfit GTS is probably the most stylish fitness band with a squarish body and metallic colour combination. Packed with the powerful AMOLED 341 PPI and 1.6-inch display, it indeed becomes a vividly bright and attractive feature. Besides that, you can choose from a wide range of digital and analogue faces to suit yourself according to the occasion. Apart from the aesthetics, the watch also excels in accurately identifying 12 exercises and tracking your progress in them.
Features:
Battery Life: Up to 14 days on a single charge.
Price: US $138
Ideal for: Formal wear, casual wears, casual to moderate workouts.
Other features: Gorilla glass, anti-fingerprint coating, fast charging, and water-resistant.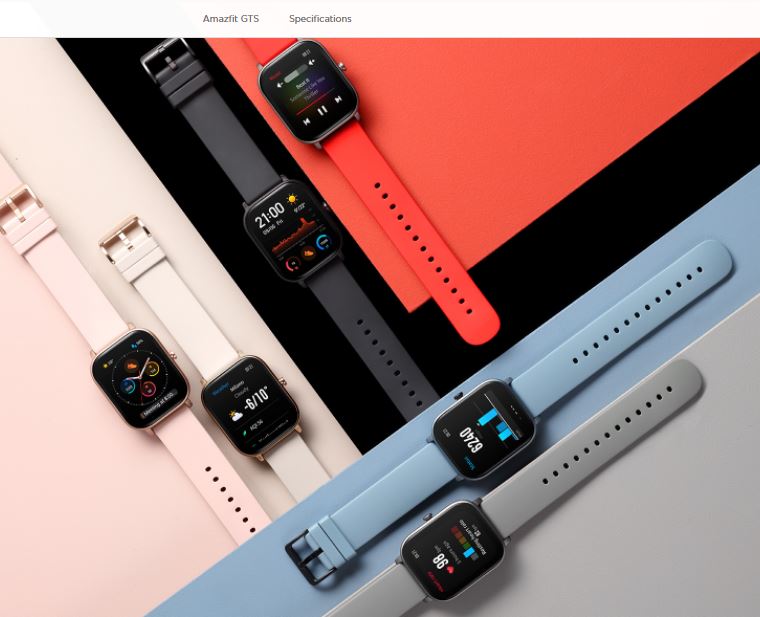 Honor Watch ES Fitness Band
Honor Watch ES offers a personalized coach for the user to begin their workout sessions. It comes with recorded tutorials that are over 60 in the count. It has got 95 preloaded exercises so far, the highest number of auto-identifiable workouts. It has a 30 minutes charging period that lasts long and provides real-time recommendations on your training that are personalized for you. Besides, it is helpful at high altitude and intense workout sessions due to the oxygen saturation tracker. Overall, this makes the Honor Watch ES one of the best fitness bands to buy in 2021.
Features:
Battery Life: Up to 10 days on a single charge.
Price: US $69
Ideal for: Heavy to intense workouts, athletes, and beginners.
Other features: Stress monitors, menstrual cycle tracker for women, and post-workout recommendations.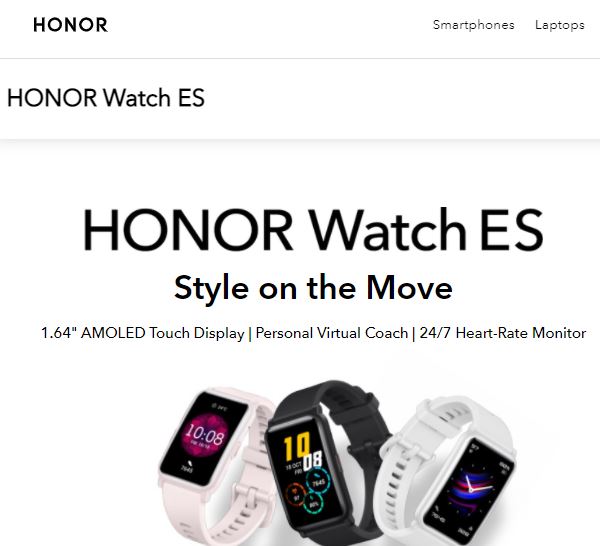 Apple Watch Series 6 Fitness Band
Apple Watch Series 6 is probably the most expensive smartwatch in the list of top 10 best fitness bands to buy in 2021. However, it comes with some excellent perks that can't be ignored. It can generate a run-time ECG report to track for any irregularities. Get to choose from various workouts, both indoors and outdoors- such as dancing or hiking. Besides, share among your community members, compete with them, and make your exercises enjoyable with the seamless integration of Apple Music. The band also effectively senses your movements to show the menu without tapping on it every time.
Features:
Battery Life: 18 hours on a single charge.
Price: US $563.15
Ideal for: Moderate to heavy workout, fitness enthusiasts, formal and casual wears.
Other features: Weather check, comprehensive water sports features, compass, event planners, and camera button.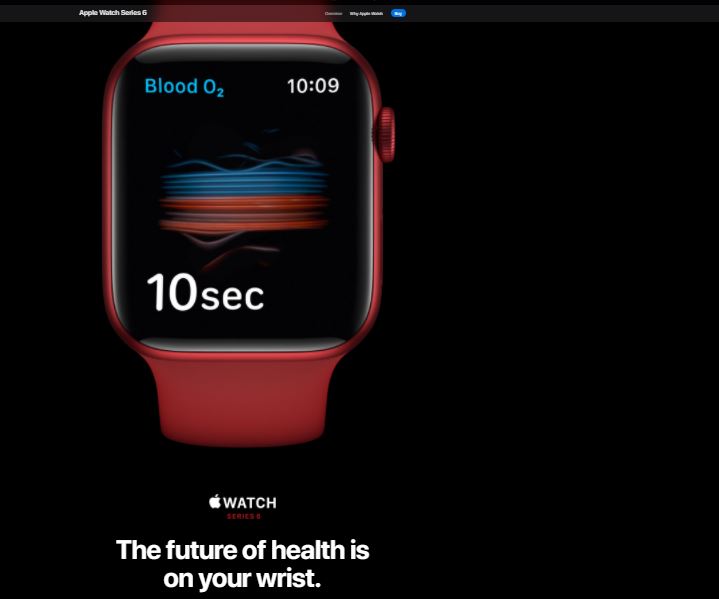 Fitbit Versa Smart Fitness Band
The Fitbit Versa Smart Fitness Band can be considered as one of the most fabulous looking. The unique features such as built-in Alexa and Spotify player can be ideal for your complete routine apart from workouts. Also, this Fitbit version comes with integration to over a hundred apps and face screens to choose from. Lastly, to make tasks more manageable, the user can also send texts through voice replies from the prompt notifications. With the attractive colours and special-limited edition offers, this one is not something to miss.
Features:
Battery Life: Up to 6 days on a single charge.
Price: US $179.95
Ideal for: Casual and formal wears, party wears, beginner to moderate base workouts.
Other features: More than 15 recognized exercises, period cycle tracker, Fitbit Pay, refined designs.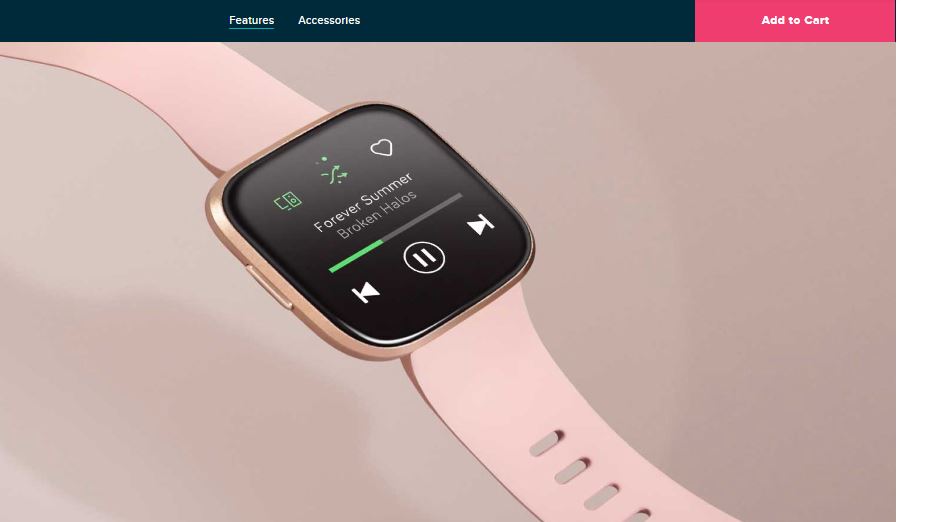 Honor Band 5i Fitness Band
Honor Band 5i has one of the unique features of built-in USB connector for efficient charging. Besides, sleep assessing technology provides hundreds of sleeping suggestions by effectively tracking and learning your schedule. The band also manages to deliver personalized recommendations on your running patterns for improving your workout goals. Improve your daily lifestyle with automatic picture taking features and get improved water resistance for your water-based exercises.
Features:
Battery Life: Up to 7 days on a single charge.
Price: US $41.29
Ideal for: All types of workout, casual wear, and party wear.
Other features: Oxygen saturation monitor, HD screen resolution, and attractive band colours.

Wrapping Up
As we conclude on the topic of the top 10 best fitness bands to buy in 2021, we've seen the best brands leading pioneers of the fitness bands. These bands not only track your health but also monitor your well-being round the clock. Integrated with applications and constant data transfer, you can keep a routine and make changes to make it better. Special features such as stress levels alerts, idle alerts, multiple exercises, payments, Alexa and Spotify, verbal replies, and improved durability make the band your forever company. People with fitness bands with accurate trackers find their lives improved and healthier than those who rely on dummy apps or nothing. Thus, I hope you've found your favourite fitness band by now. Suit yourself with the best features mentioned at the top.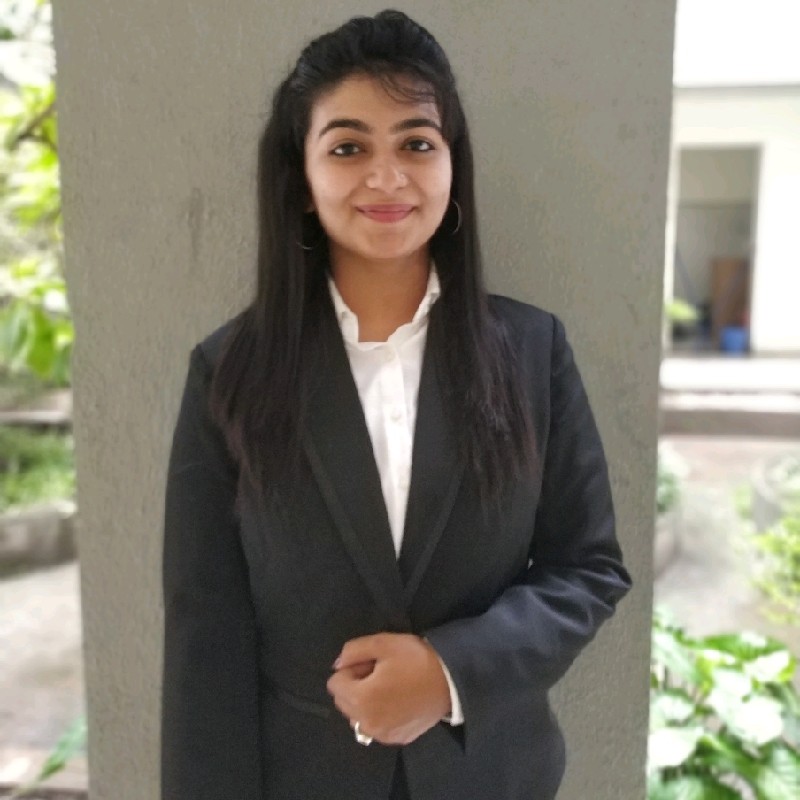 Author Bio: This article has been written by Rishika Desai, B.Tech Computer Engineering Student at Vishwakarma Institute of Information Technology (VIIT), Pune. She is a good dancer, poet and a writer. Animal love engulfs her heart and content writing comprises her present. You can follow Rishika on Twitter at @ich_rish99.
---
You May Also Like: