A Multi-Protocol Label Switching network (MPLS) is a mechanism used to speed up the time taken for a data packet to flow from one node to another. It was created in the late '90s as an alternative to traditional IP routing where each router determines a data packet's next hop by inspecting the destination IP address before looking at its own routing table. This makes it a complex and lengthy process which is not ideal for time-sensitive applications, such as video-conferencing.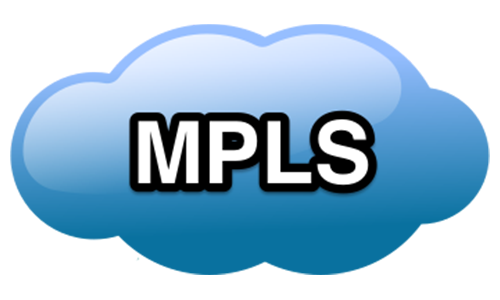 How MPLS Works
With MPLS, the first router to receive the data packet will determine the entire route which is then quickly communicated to the subsequent routers with a label in the packet header. This enables computer networks to be much faster and easier to manage by using short path labels and pre-determined routes. Additionally, the use of the label means that the MPLS network can handle data packets with certain characteristics, including carrying traffic of certain application types efficiently. If the packet is carrying real-time video, for example, it can simply be mapped to low-latency routes.
Why MPLS is a Good Choice
MPLS remains a good choice for enterprises because it brings a host of benefits. These include excellent performance, scalability, better use of bandwidth, reduced congestion and a better end-user experience. Additionally, it is secure because it is a virtual private network and therefore separate from the public internet – this is key in a time where cybercrime is a huge threat to businesses and individuals.
An MPLS network from a specialist like Redcentric can be a smart move for businesses as it can allow remote workers and those onsite easy access to services, applications and information that is hosted centrally or at other locations owned by the company. Additionally, this will reduce WAN costs and network devices can be monitored and managed from their network operation centre around the clock.
SD-WAN is a big competitor to MPLS with some claiming that it will replace MPLS in the near future, but the truth is that both technologies can be used and play an important role in WANS of the future. The key advantage that MPLS holds is the guaranteed delivery for time-sensitive applications like videoconferencing, which will always be important in business and particularly in a time where people are working from home and companies have multiple locations domestically and abroad. It is for this reason why all enterprises should be considering MPLS within their computer network infrastructure.