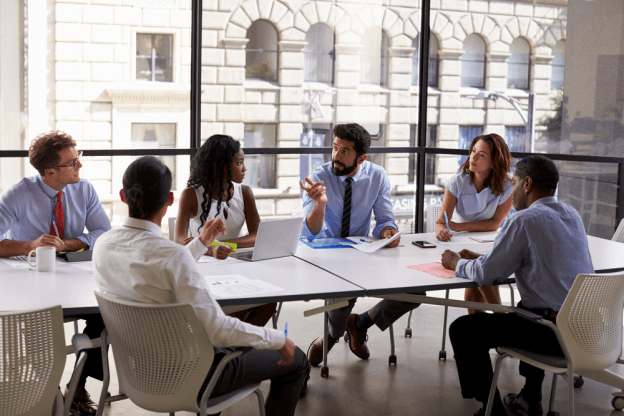 Perception can often be the reality in the world of business. While you should never aspire to be deceitful in your dealings with new clients, you do want to make sure that you provide them with a positive first impression of your company. When it comes to meetings, you want to put your best foot forward in every possible way.
Your choice of a meeting room is essential for this purpose. If you are a startup or entrepreneur in Australia that lacks a traditional office space, there is a good chance that you can easily find many premium meeting rooms nearby to rent at affordable rates. The location of the room and the room itself should only be sourced from premium providers of meeting room rentals to maximise your chances of making a good impression.
Let's take a closer look at how premium meeting rooms can boost your business image.
Choose A Prestigious Location
If you want to be taken seriously by potential investors or new clients, make sure that they can easily recognise the location of your meeting. Premium meeting rooms are located in well-respected and prestigious locations that are known to the broader business community. In Brisbane, for example, one premium service provider Servcorp offers access to meeting rooms in the tower at 10 Eagle Street. This 32-storey tower is located right in the heart of the city's central business district. This building, once the tallest building in the city, commands respect and conveys a sense of importance to the proceedings of your meeting.
Holding your meeting here can also provide you, your team, and your clients with easy access to restaurants and other amenities for when the meeting comes to a successful close.
If you are in another major Australian city, you can easily find reputable and commanding locations to hold your meeting from a premium provider.
Consider Ease Of Access
One of the worst ways to start a meeting is by showing up late. While you should always strive to arrive well in advance of your planned starting time, make it a point to hold your meeting in an area that is well-serviced by a variety of transportation methods. This can ensure that even if you are running late you can still make it to your meeting while looking like a professional.
You certainly do not want your clients to have difficulty in reaching the meeting on time either. Not only will they be embarrassed and frazzled if they cannot easily find your meeting site, but they will wonder how you could have chosen that location in the first place. Make sure that connections to the airport are easy to understand and reach for any international VIPs you might be hosting. Keeping these factors in mind when choosing a premium meeting room can help you avoid making any faux pas and give you the professional boost to your image that you need.
Choose The Right Room
Whether your meeting is for two people or twenty people, selecting the right room for the occasion is essential for making your business look good. For example, hosting an interview in a corporate boardroom could make your potential new hire feel awkward. On the other end of the spectrum, hosting a presentation in a small standard meeting room will force some of your team or clients to stand uncomfortably. If you want to make people receptive to your message, make sure to choose a room that is appropriate for the number of people you are expecting and for the meeting's purpose.
Enjoy Premium Amenities
Choosing a premium meeting room rental provider can help you with all of the above considerations while housing your guests in a comfortable and professional surrounding. Additionally, it can ensure that all of your AV equipment and office infrastructure is well-maintained and ready to go for your meeting. If you keep these points in mind, your next meeting is sure to impress.
You Might Also Like: