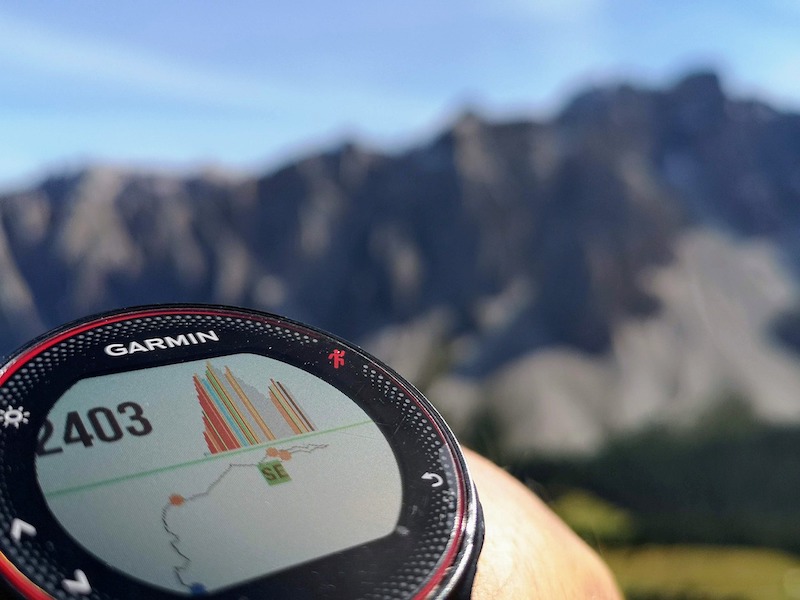 Fitness watches are gadgets drooled over by fitness freaks. Whether it's swimming or climbing or running, everybody wants to achieve their set goals. To keep a track on their daily activities, including the count of calories lost or checking the number of footsteps travelled, a fitness tracker is definitely a craving.
Here, Garmin and Apple have proved their expertise by presenting the fitness and adventure fans with a wide variety of fitness watches to choose from. Now, you have to understand your sports to be able to decide the device for your game.
App Customisation:
Apple app store is one of the largest app stores in the world with plenty of apps for your device so that you can download various sports apps like Strava and Komoot. Whereas Garmin has pre-installed default apps for navigation, sports and fitness.
Battery Life:
Talking about battery life, Garmin smartwatches have a better battery life than the Apple counterparts, lasting for more than 10 hours in GPS and music mode on. Apple, on the other hand, can run for about 5 hours only. Hence for an extensive user, like a bike rider, this brand can be a better choice.
The battery management system is also wide-ranging in case of Garmin devices with extreme battery saving options. You can even get a review at SmartGeekWrist.com describing the battery-saving features of such smartwatches.
Design and Display:
If you are a fitness freak and love riding bikes on a mountain or a terrain for around 50 miles or so, then Garmin watches are best suited for its strong and robust body with scratch-proof Sapphire Glass. These devices are also waterproof instead of Apple and hence allow you to check your heart rate underwater.
If you are riding bikes wearing the gloves on, then Garmin has those physical buttons for controlling the device, whereas Apple watches have touchscreen displays.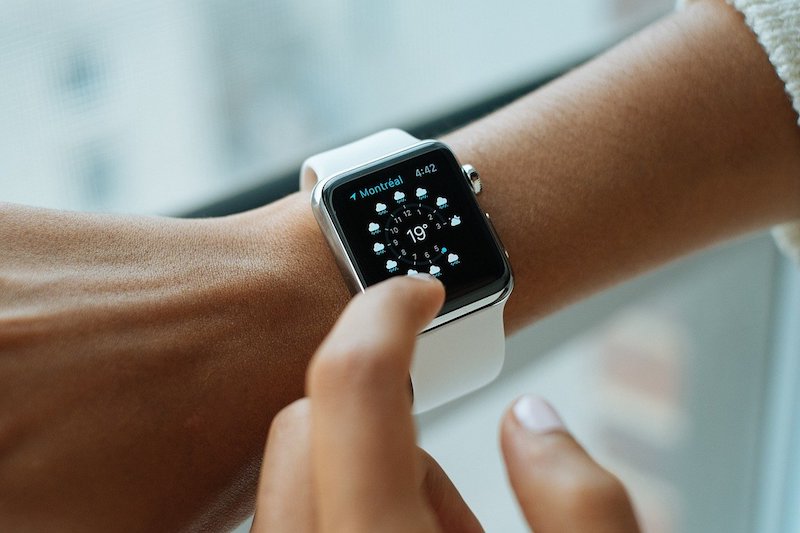 Talking about the weight, it seems as if the Garmin watches are lighter than those offered by Apple. But in reality, the latter is slightly lighter than the former one, because of its aluminum body instead of Garmin's plastic body.
On the display side, Apple watches are more classy and elegant in appearance. Both the devices are similar in dimension, but the Apple ones are thinner than Garmin, and the OLED display gives it an edge over any other devices.
In terms of resolution, Apple watches have better pixels and higher resolution than the Garmin ones. When you are running outside in sunlight, then the latter one is a better choice, since it has better visibility in sunlight than the other timers.
Bank Support:
In terms of payment, Apple Pay is supported by almost every major bank, including The American Express. But Garmin Pay is a step behind in this zone with lesser number of bank support, and this brand has a lower expense limit.
GPS Precision:
The Garmin timers were first built as GPS watches and later as a smartwatch, whereas it's the opposite for Apple. So, this brand always prioritizes the precision of GPS tracker by using GPS and GLONASS satellites.
Some more features:
Garmin watches have a large variety of sports-related health metrics such as Pulse Ox, heart rate, respiration rate, etc. On the other hand, Apple ones too have various health metrics, such as ECG monitor, calorie burn estimator. You will also get a built-in Golf course, and Ski resort maps on Garmin whereas you need to pay for such apps on Apple watches.
Preference and priority vary from person to person. There will exist the pros and cons of every item you choose. The decision depends on what suits you, and what kind of adventures you are indulged in. So, go grab your best smartwatch and make a diary full of memorable experiences.
You might also like