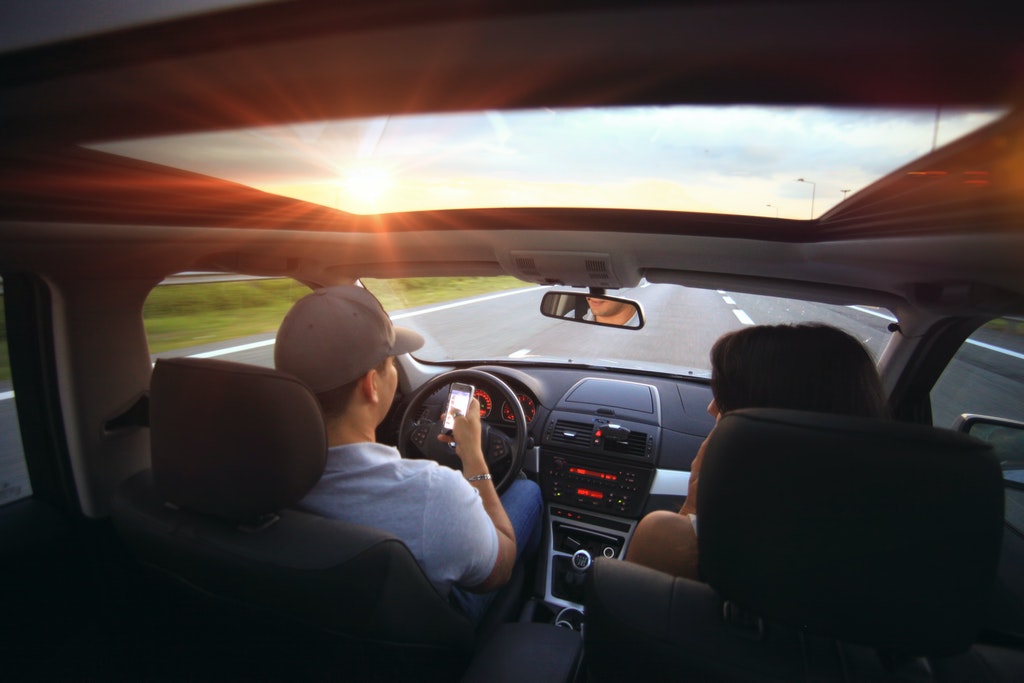 Distracted driving is something that most people are guilty of occasionally. That distraction might not be any longer than a few seconds. Still, when you're driving a car, those seconds are sometimes all it takes for there to be a disaster.
There are rules to remember regarding distracted driving that should help you as you become more experienced. Remember them, and there is much less of a chance that you or your passengers will come to harm.
Don't Get Distracted by Your Smartwatch
Smartwatches are lots of fun. They can do things like:
Make phone calls
Tell you how many steps you're taking during the day
Check your heart rate or blood pressure
However, smartwatches can also cause car accidents, as they are a significant factor in distracted driving cases. This is partly because they have small screens, and you need to look down and concentrate if you want to interact with them. When you do look down, you're not looking at the road, and you could easily hit the car in front of you or a pedestrian.
Don't Let Your Cell Phone Distract You, Either
Like smartwatches, cell phones can do more these days than ever before. With your cell phone, you can:
Play games
Watch movie trailers
Watch movies or TV shows
Access sporting event or concert tickets
Cell phone use while driving is a big part of accidents caused by distracted driving. It is important to avoid the usage of the phones while driving completely.
The technology is impressive, but while you're driving is the wrong time to play a game or make a call. If you want to talk on the phone while driving, then Bluetooth connectivity with your car helps. However, even that isn't ideal.
It's far better to get to your destination to make a call or accept one. Once you have pulled over and turned off the engine, you can focus on what the other person is saying.
Talk to Your Kids About Proper Car Behavior
If you have kids, especially younger ones, you know that they can sometimes be a distraction. If they sing, talk loudly, or squabble with each other, it's tough to focus on the road ahead.
You should take the time to talk with them about how, when you're driving, you need to concentrate. Explain that car accidents are more likely if they draw your attention away from traffic conditions.
You can offer a reward, like some video game time, if they're quiet while you drive. You can also give them a book to read or some other distraction if they're old enough to appreciate it.
Don't Adjust Your Music Unless It's Safe to Do So
You have lots of different ways to listen to music in your car now. Some vehicles still come with CD players, but it's more common to use your phone and connect it with your car's speaker system. You can also listen to one of the many satellite radio stations.
Many people like listening to podcasts or music while they're in the car, and there's nothing wrong with that. There is only an issue if you try to adjust the station or volume while you're driving.
If you pull over and the car is in park, that would be an appropriate time to adjust the music. Doing so while you're in heavy traffic can provide the split second necessary for a crash to occur. You've taken your eyes off the road, which is never a smart idea.
At the very least, make sure that you have stopped at a red light before you adjust the station. Be careful even then, as the light can change unexpectedly, and you'll have impatient cars honking behind you.
Keep the Conversation Pleasant
Talking with your passengers is something that almost all drivers do, and usually, it's okay. However, if you're having an animated conversation, that can lead to an accident. If your attention is more on what you're saying than the road or traffic conditions, then you know that it's time to turn down the intensity.
Talking about money, politics, religion, or some other hot-button topic can easily steal your attention. If you are talking about something about which you feel passionate, wait until you get to your destination before delving into it any further.
The more you drive and the more experienced you become, the more you will know to watch for distracted driving behaviors. Even if you are an experienced driver, do not allow that confidence to undermine your safety practices.
Distraction is possible even for the best drivers, so stay vigilant and keep your eyes squarely on the road ahead.
You May Also Like