Still worried about data transmission between different cloud disks? The new semester has arrived, although many schools have returned to normal teaching mode, there are still many schools using online teaching. Every school season, students and teachers have a lot of important data to save, such as: admission notices, transcripts, extensive learning materials, and teaching materials for teachers. And these data are saved in multiple cloud drives. Are there many problems about data transfer and management between multiple cloud?
What is MultCloud?
Nowadays, a great number of cloud applications are used by us. But our data is scattered in many different cloud disks and difficult to manage. If the data is lost and difficult to recover. We've been troubled by these problems. Don't worry, there is a best cloud storage manager to make you back to school easier. MultCloud is a safe and reliable cloud service that allow you to transfer and manage your multiple cloud files at one place. It enables you to transfer and sync files between multiple cloud drives. There are schedule data transfer and cloud offline download, etc. And to match the back to school season, MultCloud launches a giveaway activity.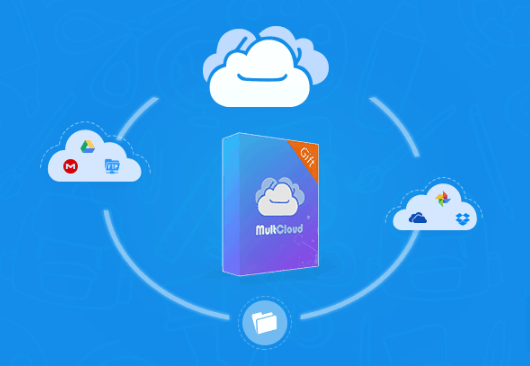 What You Get From This Giveaway:
MultCloud absolutely FREE
Unlimited Traffic be used to transfer/sync clouds data
Create sub-accounts with various permissions
Share cloud files in a way as you want
ALL paying features are available for 30 days
How MultCloud Make You Back to School Easier?
For students and teachers, they will have a lot of important data to keep during the back to school season, such as notices, transcripts and various learning materials. These important data require many cloud disks and more space to save. MultCloud provides powerful cloud storage function:
$0 for more free cloud space
MultCloud supports more than 30 cloud services like Google Drive, Dropbox, MEGA, OneDrive, etc. It can combine these free storage space to a large storage space.
Manage all your cloud drives in MultCloud
You can online manage multiple cloud files simultaneously in one place with just one log. Such as: upload, download, cut, copy, paste, move, delete, rename, etc.
Maybe your important data is stored in many different cloud disks. To transfer certain data from one cloud to another, you need to log in to different cloud drive accounts and need to download and upload again and again, which makes your data transfer between cloud disks very troublesome.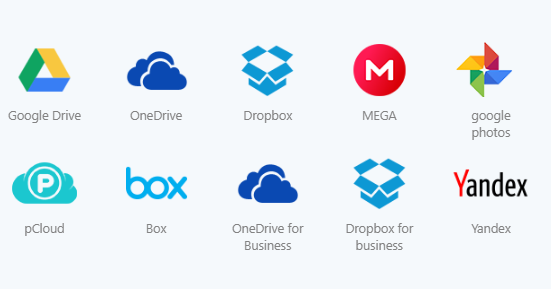 MultCloud can easily transfer data across the cloud
You can automatically transfer files directly from one cloud to another.
MultCloud can sync data in different cloud
Eight sync modes meet all cloud-to-cloud backup requirements for students and teachers to finish cloud sync between two clouds.
MultCloud allows offline data transmission and e-mail notification
Do not need to open the PC to start the transfer, and after the transfer is completed, you can receive email notification.
Whether it's sharing files or multiple tasks in a project assigned by the teacher, MultCloud can help you make it easy.
Sharing files with sub-account
MultCloud allows users to create sub-accounts, you can set up various permissions in a task for multiple people to complete, such as: read, write, all etc. MultCloud break through the cloud limit, let the student teacher completely free to share the cloud files across the cloud.
Why is MultCloud Trusted by Students and Teachers?
MultCloud has simple and intuitive interface, and also has simple operation, no high technical requirements. Using 256-bit AES encryption for SSL in cloud transfer and website connect. And you don't have to worry about your personal information being saved in the system. There are more than 3 million users in 180 countries, which is definitely reliable.
Conclusion
What if you don't know what to do with these problems in school, try to use MultCloud, may be it can make you much easier. Now is the best time to use this safe, easy and reliable app. And let's look forward to more new functions.
You'll also like: