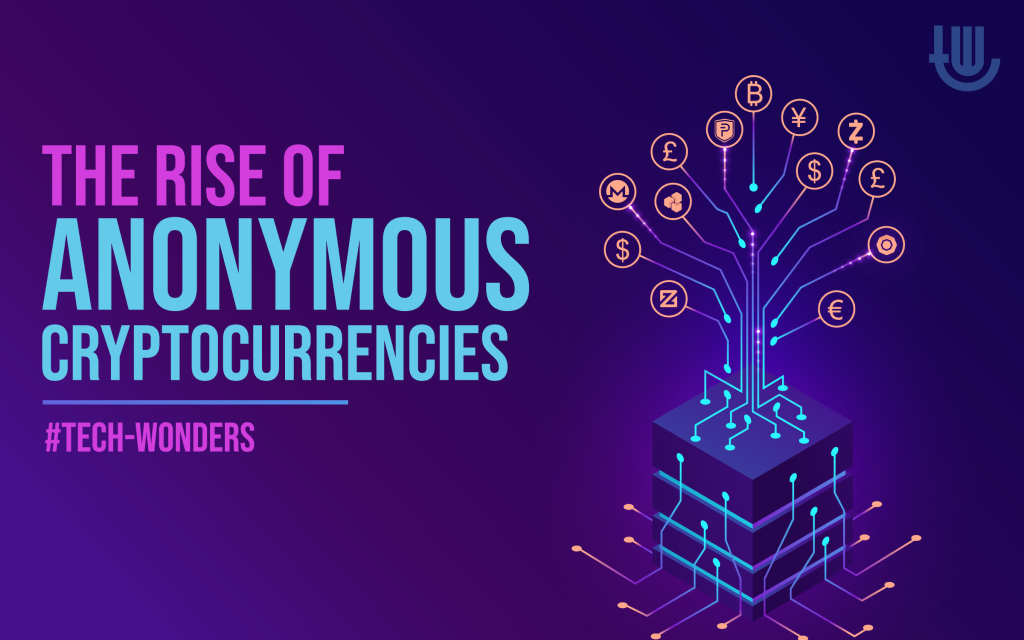 Did you know that Bitcoin is not as anonymous as some people assume? It is actually a pseudonymous type of cryptocurrency. But don't worry! It is still possible to remain nameless. Providing your identity and wallet address are not linked to each other, then you should not worry at all. But here's the problem, the link can quickly be traced with web trackers and cookies.
Now, the question escalates about the security potential of Bitcoin. Enter anonymous cryptocurrencies. You can carry out any form of the transaction while maintaining a higher level of secrecy. We think it is crucial for you to get familiar with these cryptocurrencies, and so, here are some options you can keep up to date with.
Monero
Undeniably one of the best cryptocurrencies regarding privacy. No one and no software can trace back any essential information about your identity and transaction with Monero. Thanks to several trusted technologies it deploys, including Stealth Addresses, Ring Signatures, and Kovri. Adding to a layer of security is that it was never instamined or pre-mined throughout its launching course.
Zcash
The zk-SNARK practice, also called zero-knowledge proofs, is what Zcash relies on to become entirely anonymous. The problem you may encounter here, though, is that this protocol has not been executed as a default thus far. It still utilizes open blockchain, which is identical to Bitcoin. You should have at least 4GB of RAM to acquire complete privacy.
Komodo
Known as a scapegoat in the crypto world, Komodo exploits zero-knowledge proofs to ensure private transactions. It further specializes in cross-chain atomic swaps, decentralized exchanges, etc. Its security systems are mainly inspired by Zcash, so you might notice similar challenges, particularly about the RAM requirements. Komodo still has a long way to go, but its potential is intact.
PIVX
PIVX is considered as one of the first digital currencies to adopt Zercoin protocol that provides a consistent edge about anonymity and privacy. When combined with its remarkably steadfast transaction, you will have a highly powerful digital coin.
Zcoin
Perhaps Zcoin's cryptographic methodology to remain anonymous during online transactions is what makes it a coveted option among developers. The trusted setup approach is the only major problem you may deal with. It means you need to pick a particular group of people you can trust before launching Zcoin.
ZenCash
If you remember the zk-SNARK we mentioned earlier, ZenCash also implements the same approach to provide you with the level of security you need. Though, it will also mean you should meet the RAM requirements to safeguard your transactions. And just like Zcoin, you could wind up using the trusted setups as well.
It also belongs to the group of the most renowned cryptos with an emphasis on privacy. However, it might not be as secure as other cryptocurrencies we have here. It uses a very simple privacy feature. But when it comes to market capitalization, it doesn't trail behind.
We couldn't expect these anonymous coins to take over some of the leading currencies, or at least in the next few years. However, Bitcoin and other currencies' fall might provide them with a distinct chance to flood the market and be the succeeding crypto luminaries.
If maximum privacy is your priority, we can recommend using these anonymous cryptocurrencies. But if you're more concerned about high-yield investment, then you can stick with the well-known coins we have in the market. They provide instant transaction methods at a relatively low charge. Several currencies, such as Ethereum, features blockchain technology. The purpose of blockchain is to simplify how you transact without the added cost of working with a third party, so what you will earn is purely organic.
You May Also Like: