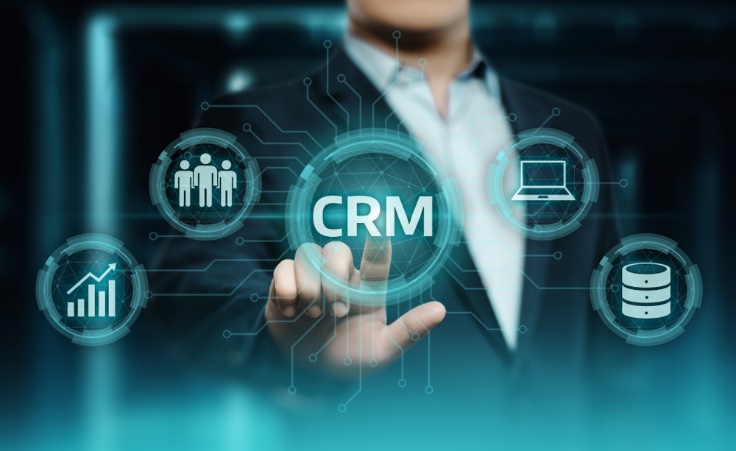 No matter what field or industry you are in, we are constantly bombarded with new technology that is supposed to work wonders for you. And to be honest, it can get a bit mind-boggling with this constant technology change.
The key however is not just to stay up to date with technology but to choose the best real estate CRM for your business. Now, we understand that you are probably thinking how do you know what the best customer relationship management tool is?
Before moving towards helping, you should understand what the best CRM tool for you is, let us first touch base with how the CRM tools help your business.
Let us say you have to build a relationship with your clients, but wouldn't it help your business if you were able to track all your clients to a location to find out where your target market resides?
Once you can track details on your clients this will also help you create personalized messages and be consistent with your leads. This will in turn help you improve your conversion rates.
Hence, no doubt having a CRM for your real estate business will get you the most out of your profits and make you the most well-organized professional in the real estate business.
How to Choose the Best CRM Software for Your Real Estate Company
Choosing a CRM is not that easy as one might think it is. Several considerations come into place, especially if this is the first CRM software you are getting for your company.
According to the Orbis reports, you must get a real estate CRM market software report to decide on the best software you can get for your company.
On the other hand, we have done you one better and have compiled a list of things to consider for you to go through, so you are hundred percent satisfied that you chose the best one.
1. Consider Your Wants and Needs
There are several CRM software in the market that all reviewed and rated the best. Which one should you get? Always consider what your business wants and needs and then choose the software that is offering that particular service to you.
For example, do you want a CRM for general use, or do you need it for some specialized tasks? It is best if you get a Real Estate CRM because if you get a generalized one, it will be missing the properties management section for you to maintain.
Another factor you need to consider is whether you want to get a CRM that works well with a PC or you want a web-based system. There are several pros and cons attached to both systems, so choose one that works well with your business structure.
Commercial or Non-Commercial?
Another factor that you need to consider is whether you would want commercial or non-commercial CRM software. Again, both have different features to offer. For example, with non-commercial software, there is generally no quality assurance, and they don't have many upgrades or enhancements in the future. Another thing with non-commercial CRM software is that they are not that user-friendly. As a result, you end up hiring some help to operate that software or you might luckily be a tech geek to handle that.
Limited or Unlimited Users?
Would you want your software to be operated by limited people or unlimited? Accordingly, you have to choose the software that allows you the flexibility of number of people using the software.
On-Premises or On-Demand?
An on-premises server is well-suited when you are ensuring privacy and control. On-premises software requires you to purchase your license and use the system on your server.
On the other hand, the on-demand CRM software (SAAS) model works well by the service provider's server which gives you the flexibility to focus on your business rather than worry about all the technicalities whose server you are using.
2. Is Your Real Estate Business Big or Small?
Depending on the size of your business you can choose a CRM model that works well. A lot of individuals choose a general CRM model for their small businesses, thinking it probably doesn't matter. However, it does matter. Big or a small business, it is important you get real estate CRM software that will help you develop and maintain relationships and turn your leads into customers.
3. Research Various Software to Get the Perfect One
Yes, we know this might sound exhausting, but you need to search the market and internet to check out different software, see their reviews, features, specifications, and prices, etc.
Check out this list of the best CRM models you can get for your real estate business. The site also gives detail on each software, outlining its features and advantages along with their pricing details.
4. Should You Opt for a New CRM Software?
If you are already working on CRM software, do you need a new one? The answer depends on a few factors, such as whether the current software is not meeting all your needs, or it doesn't have any upgrade.
In any case, if you decide to switch your CRM software, you must think about how you will get your data move and integrated into new software, will you be able to move contacts without losing anything? Because the whole real estate business works on relationships.
If you lose out on your contact list while making a software switch, it is going to cost your business big time.
Other Factors You Need to Consider:
Pricing and package of the CRM software
Software compatibility with your existing applications
The features of customer support are offered
Cancellation policy
Data protection policy
Once you cancel out your software registration, what will happen with all your data, etc.
After going through our checklist on how to get the best CRM software, we hope it gets easy for you to choose one for your business and take it forward towards success.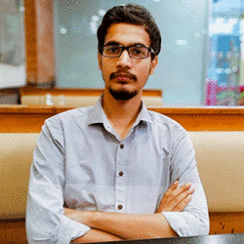 Author Bio:
Shaheryar provides ghostwriting and copywriting services. His educational background in the technical field and business studies helps him in tackling topics ranging from career and business productivity to web development and digital marketing.
---
You may also like to read: