If you are looking for a profession in which you can tell a story in videos, then consider becoming a video editor, as this profession has become one of the best in technology.
As an editor, you can select and logically order different images or scenes to achieve a sequence that tells a story, obtaining the impeccable result you want. We live in a time when even the youngest with a laptop can edit scenes. There is a large amount of software that any professional can exploit, tools that remain easy to use as they always are and are increasingly being used to flood the Internet with significant amounts of videos.
What does a video editor do?
The job of an editor is to make the final version of a product, through the assembly of image sequences, a visual narrative. In other words, manipulate it to achieve the final result.
The editor performs its work by eliminating some images, joining one to another or enlarging and reducing some, incorporating sounds and music, titles, digital effects. Simply put, editing hours of recorded videos to get a brand new clean product to be broadcast or duplicated.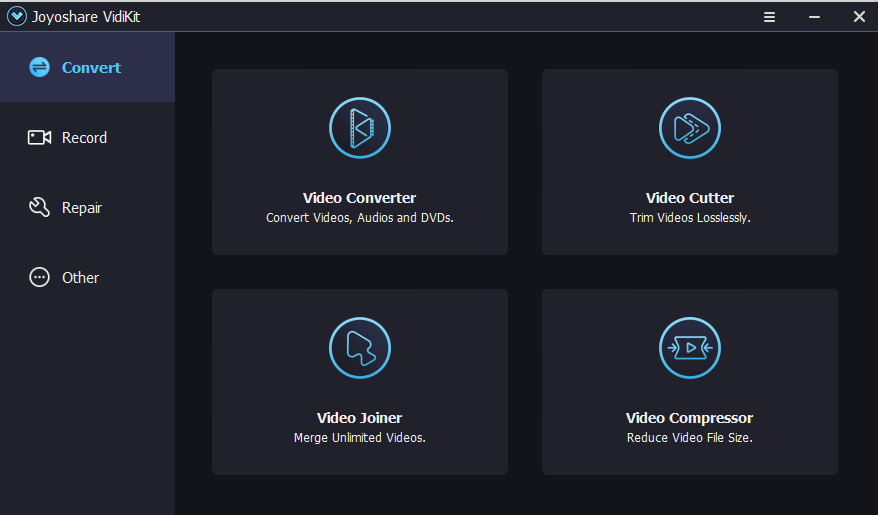 The most important part of video production is probably post-processing. Wherever your video is aimed; YouTube, Dailymotion, Instagram, etc., you have to make sure post-processing is going well, the way you expect. But many people do not understand how to go through this section properly. For them this article was created and if you are one of "them", you have come to the right page because in this article you will be introduced to Joyoshare VidiKit as an effective and easy-to-use video editor for beginners. Curious?
Keep reading!
How can this tool help you create quality videos?
We must first understand the main functions offered by this tool:
Joyoshare VidiKit is a video editor that allows you to do all aspects of video editing such as cutting, merging, adding effects, and much more.
Next we will dive deeper into what Joyoshare VidiKit has to offer!
You can edit audio and video without any trouble.
You can add or remove watermark.
You can merge two or more different videos.
You can record audio and video without lag.
You can identify ID3 Tags easily.
You can compress your videos so they don't take up too much storage space.
You can convert video to any other format you want.
You can use VidiKit freeware.
You can repair broken videos.
In short it is a very complete video editor, anticipating various scenarios that arise when you are involved in a video project.
The following is an explanation of each of the points above:
Edit audio and video effortlessly
With Joyoshare VidiKit, you can trim, apply various effects, rotate, adjust your videos, and even add subtitles. In pruning you don't need recoding. Without re-coding you can trim with millisecond precision! You can also trim unattractive tracks and then improve the quality of your video by adding sound effects or applying an equalizer.
Add or remove watermark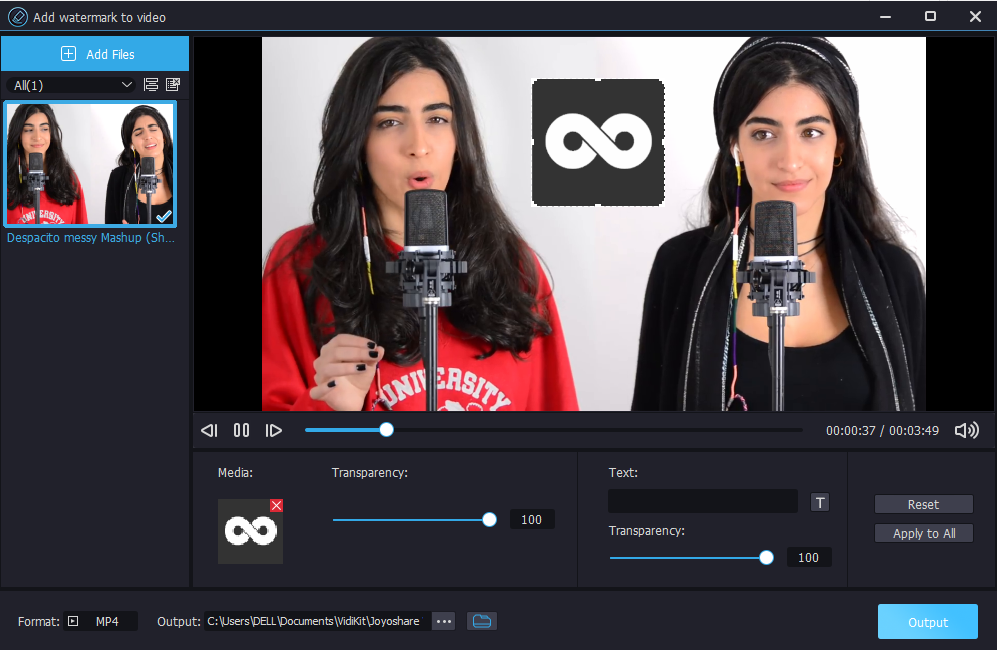 With Joyoshare VidiKit, removing watermarks in any area can be done with just one click. You can also add your own watermark in any area of your video. Very easy even for beginners!
Merge two or more different videos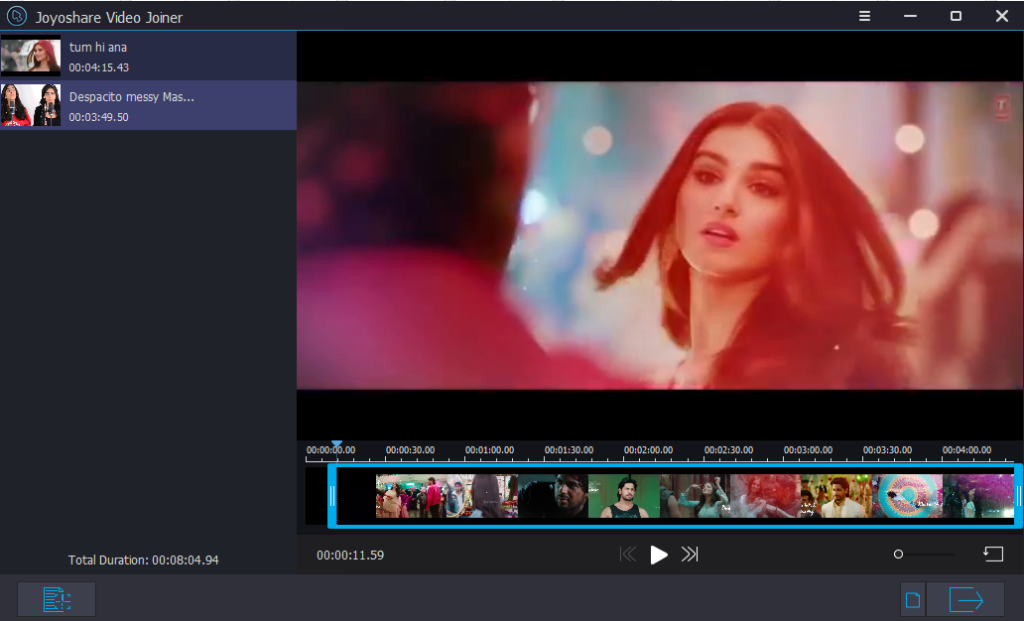 There is no limit in cutting, merging and converting different videos into one video only. You can do it all at high speed (up to 60x conversion speeds) in 1:1 quality, thanks to the so-called Optimized Acceleration Technology. With the ability to process multiple files at once, you can save your time!
Record audio and video without pause
You can select partial or complete recording. You can also record all recorded sounds without pause. But you can still filter the recorded sound so you can enter only the sound you want.
Identify ID3 Tags easily
With its advanced technology, Joyoshare VidiKit can identify the music you use based on genre, artist, and cover.
Compress your videos quickly
Joyoshare VidiKit gives you the ability to reduce the size of your videos in a very short time. When compared to other video compressors, this tool can compress 40 times faster!
Convert your video to any other format you want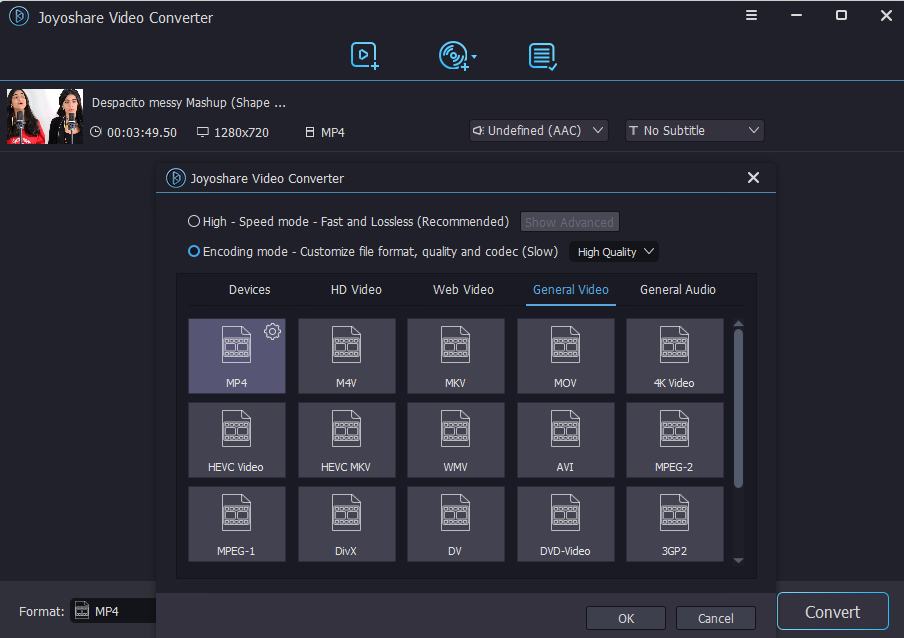 Don't worry! Joyoshare VidiKit allows you to convert your videos to more than 150 formats! Not only to popular formats like MOV, MP4, DVD, and MKV, this tool can also convert to unpopular formats. All at a much higher speed than the average converter has.
Use VidiKit freeware
There are several free functions provided such as HEIC Converter, Media Player, and Live Photo Converter. Choose which one to apply.
Repair broken videos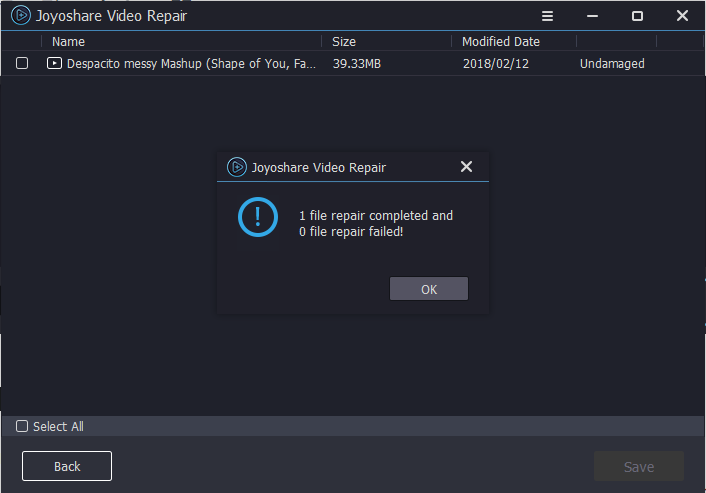 Broken videos are a frequent phenomenon. It can happen to various devices such as cameras, memory cards, smartphones and so on. With Joyoshare VidiKit, you can solve classic problems like video won't play and sync errors easily. No video repairing experience required.
Interested? You can download Joyoshare software, install and run it. It won't be complicated. Give it a try!
You may also like: