Most people are looking for solutions that are easy to implement. They also want solutions that are environmentally friendly, and that will also help them save money over the long run. Energy-efficient window covers are an easy and effective way to help save you money. With global warming and other related issues being a serious concern, simply adding energy-efficient window coverings will help you conserve energy.
There are also many different window treatments to choose from, each with its own energy-efficient properties. If you want to live a more cost-effective and eco-friendly lifestyle, then there are many small steps that you can take that will pay dividends in the future.
You can install your energy-efficient window blinds yourself if you wish. You can also ask a professional to do the job for you if you would prefer. Here, our focus will be on how installing energy-efficient window blinds can help you save money on your electric bill.
What are window blinds?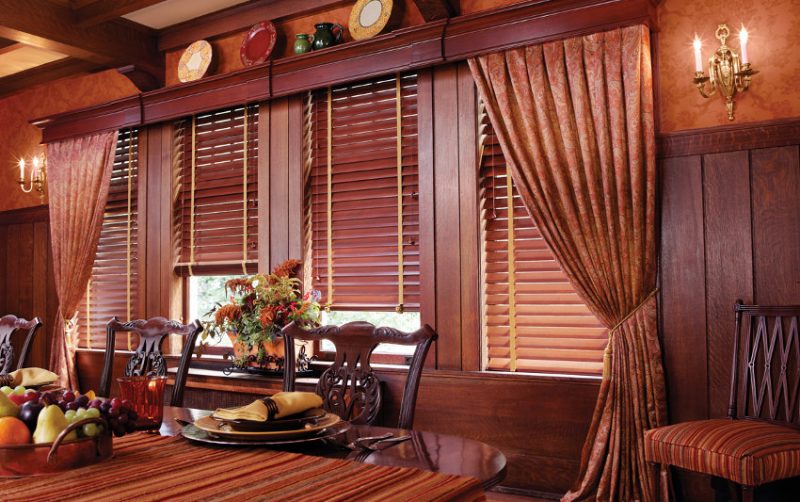 Blinds are window treatments that are made with horizontal or vertical slats. They are also made with a wide array of materials, so you are sure to find a type that you will like. Some examples of blinds that you can choose from include roller shades, wooden, vertical, Roman, and bamboo.
Each type has its own unique pros and cons, so speak to an expert in order to determine which type is best for you. Some blinds may be more stylish, like venetian blinds, but they need to gel better with your home's decor and windows.
Some may be out of your price range, while others may be cheap but also flimsy or tacky. However, regardless of the type that you choose, all window blinds have one distinct advantage; namely, that they will reduce your cooling and heating bill every month.
How do window blinds improve the energy efficiency of your home?
Window Blinds will help control the amount of heat that will penetrate your domicile during the muggy summer days and nights. They also have the ability to store energy and heat. Another benefit is that they will protect the interior of your home from the harmful UV rays of the sun.
Most people will wear sunscreen when they leave the home during a particularly humid day. However, you cannot apply sunscreen to your appliances and furniture in order to protect them from the sun.
You can install state-of-the-art solar shades in order to protect the interior of your home. Your carpets, artwork, and furniture will thus be protected from the intense heat of the sun. Additionally, solar shades will control the temperature of your room, while still providing you with a clear view of the exterior of your home.
Heat loss will be reduced when you install window blinds, which will be very beneficial during the frigid winter months. When window blinds are used as intended, they will boost the energy efficiency of your home in a significant way, helping you save thousands of dollars over the long run.
Insulated cellular shades are a great choice if you want to quickly lower your energy bills. These shades are also known as honeycomb shades. They have the ability to trap air in cells using a revolutionary layered design. One of the biggest advantages of installing blinds is that they provide year-round practicality.
For example, you can use your blinds to allow light to enter your home during the winter, which will help heat your home. Those heated rays can easily be blocked during the summer using the very same blinds to keep your home cool. The end result is that your blinds can be adjusted in order to keep your home at the ideal temperature 365 days a year.
When is the most appropriate time to open and close window blinds?
If you want to make the most of your new blinds, then you should know when to open and close them. By knowing when to open and close them, you will help maximize the amount of energy you conserve, which will translate into more money in your pocket.
During the summer, the sun's light will penetrate a portion of your windows, which will heat the interior of your home. Most people will turn on their air conditioning during the summer in an attempt to escape the unbearable heat.
While turning on the AC will keep you nice and cool during the summer, it will also increase your energy consumption levels, which will be reflected on your next bill. Shutting down your blinds during very hot and sunny days will decrease the amount of solar heat that is absorbed. You should also try and avoid direct sunlight whenever possible in the summer, and an easy way to do so is to close your blinds.
As for the night, many people tend to draw their blinds at night. However, partially opening them during the night may actually allow some of the trapped heat to escape into the cool night air. As a result, you may be able to cut back on your cooling expenditures while you sleep.
The Future Is Now
Today, a top priority for many people is to lower their carbon footprint in order to do their part for the environment. Global warming is a very serious threat, so reducing energy consumption levels is critical during these precarious times.
Installing energy-efficient window treatments is a quick, easy, convenient, and affordable way to reduce your energy consumption levels. High-quality window treatments can be purchased at an affordable price thanks to increased competition.
They will help lower your utility bill every month, and they will also lower your carbon footprint in the process. Please speak to an ecologist or a window treatment specialist if you want to learn additional ways to help protect the environment while also saving money in the process.
With so many materials and styles to choose from, you will be able to find a window treatment that complements the interior decor of your home.
You might also like