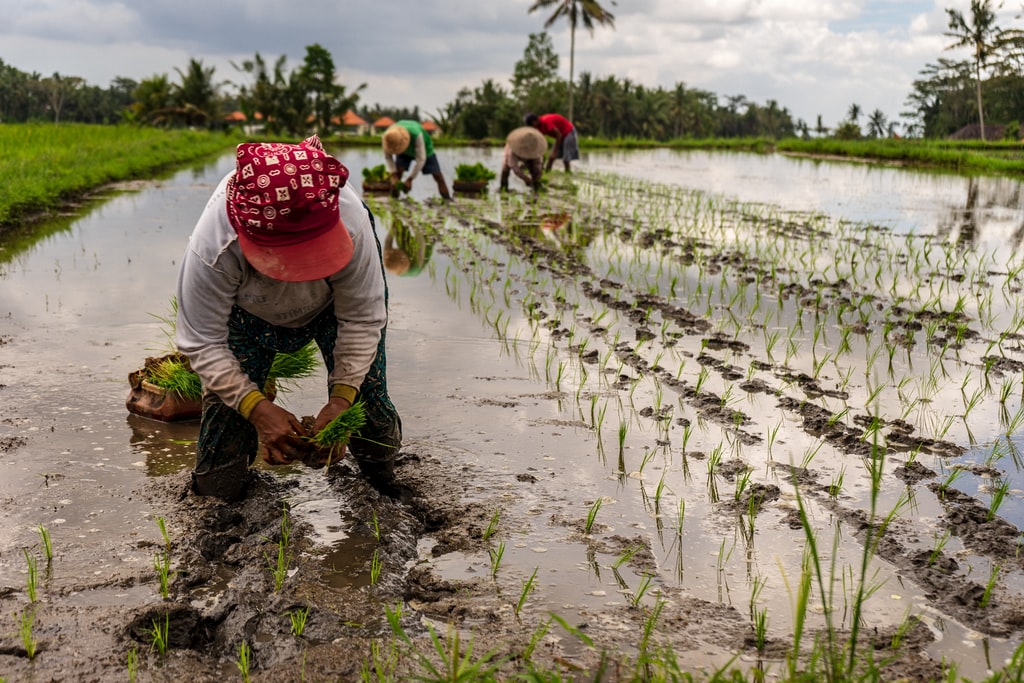 According to Statista, around 500 million metric tons of rice were produced worldwide in the year 2019/20.This number shows the high demand for rice worldwide and the opportunity of making profits as a rice farmer.
Rice farming is a challenging task that requires you to be extremely skilled. You can only stay profitable as a rice farmer if you adopt the right tips in your rice field.
Are you unhappy about your rice crop field or want information that can help you like a rice farmer? Keep reading this blog to find ten actionable rice farming tips you can adopt to increase your rice crop yield.
1. Pick the right farming land
Studies have revealed that you can grow a rice crop on any farming land. However, rice crops can grow better if you choose swampy land. It's better to find swampy land for rice crops in your area so you can cut your irrigation costs and access to fresh water.
Another thing to look for in farming land is checking its water retention. Lower water retention can cost you more money and result in water waste. You can ask a farming expert to check the water retention of the farming land.
2. Check the soil
The quality of soil directly impacts the yield of your rice crop. If the soil is not good, rice plants won't have lengthy roots, and plants won't be able to grow properly. Improper soil may also have lower levels of nutrients that can stunt the growth of your crop.
It's therefore important to check the soil's quality before planting seeds. Check the water retention of soil to ensure that your rice crop doesn't require excessive irrigation. Get help from a farming expert to check if the texture of the soil is fit for the rice crop.
3. Choose time for plantation
You can only get maximum yield from your rice crop if you plant seeds on time. Choosing the right time for plantation depends on the type of rice seeds you choose. If you plan to plant rice early, make sure you properly prepare the field so you can get the ideal crop yield.
Deciding the time when you should plant rice seeds could be difficult. You can ask local rice farmers to learn the adequate time for planting rice seeds in your area.
4. Prepare the farming land
Preparation of the rice field is something you cannot ignore. Your rice crop will only provide maximum yield if the field is prepared properly and the plants can grow in ideal conditions. Remember that preparation for the field will get easier if you adopt the right tips.
Start the preparation of your rice fields by getting rid of weeds. Level the ground, so the soil gets ready for plantation. Digging into the farm can also enable rice plants to have firm roots. Mix the soil properly and follow the weather conditions so the rice plants can grow faster.
5. Get help from other farmers
Rice farming requires you to have proper knowledge and experience. You'd fail to make profits from your rice crop if you adopt bad practices. One of the easiest ways to learn how to avoid problems in your rice field is by linking up with other farmers.
You can find tons of actionable information from other rice farmers in your area. Make sure you communicate with local rice farmers to get the maximum rice yield.
6. Prepare for weeds
Weeds can easily grow in your rice fields if you don't stay prepared for them. Unwanted plants in your rice crops can steal the nutrients from rice plants. The presence of weeds in the rice field requires you to irrigate your rice field more often.
Therefore, it is essential to take proper steps to limit the growth of weeds in your fields. Many rice experts recommend farmers do the first weeding session after 15 days of rice germination. After the weeding session, you should be on the lookout for weeds.
7. Manage your farm
Farm management is the most important thing that directly impacts the yield of your rice crop. No matter how great the rice seeds are and how you irrigate the rice crop, if you fail to manage your farming land, you won't be able to make profits.
Proper management allows you to keep your farm clean from pests and weeds. Other than that, management makes it easier for you to handle easy and difficult tasks in your rice field. Make sure you build a team of skilled rice farming experts who manage your rice crop and maximize its yield.
8. Buy proper fertilizers
The levels of nutrients in your rice field can drop over time. A lack of nutrients in the soil can stunt the growth of plants and make it difficult for you to stay profitable. Administration of fertilizers in your rice crop can accelerate the growth of plants and enable you to get maximum yield.
Choosing the right fertilizers for your rice crop can get difficult. Make sure you get help from a rice farming expert, so you don't buy any fertilizers that harm your field.
9. Scout the rice fields
It's important to stay alert about any problems in your rice fields so you can address them timely. Scouting the fields can help you address any problem in your rice field before damaging your crop yield.
Scouting can get easier for you if you have a skilled team of rice farming experts. You can also use tech solutions to scout your rice fields if you can't afford to hire a team.
10. Harvest the crop
Harvesting the crop is the most important process you cannot afford to mishandle. Proper harvesting ensures that the crop isn't damaged and you get the right price for your crop. The two ways to harvest your rice crop are:
Manual harvesting
Mechanical harvesting
Manual harvesting is the right option if you have a large team and can afford to do harvesting for a long time.
However, it's better to rely on mechanical harvesting if you want to harvest your crop in the shortest possible time. Make sure you follow rice crop safety standards regardless of what harvesting strategy you adopt.
You'll also like to read: