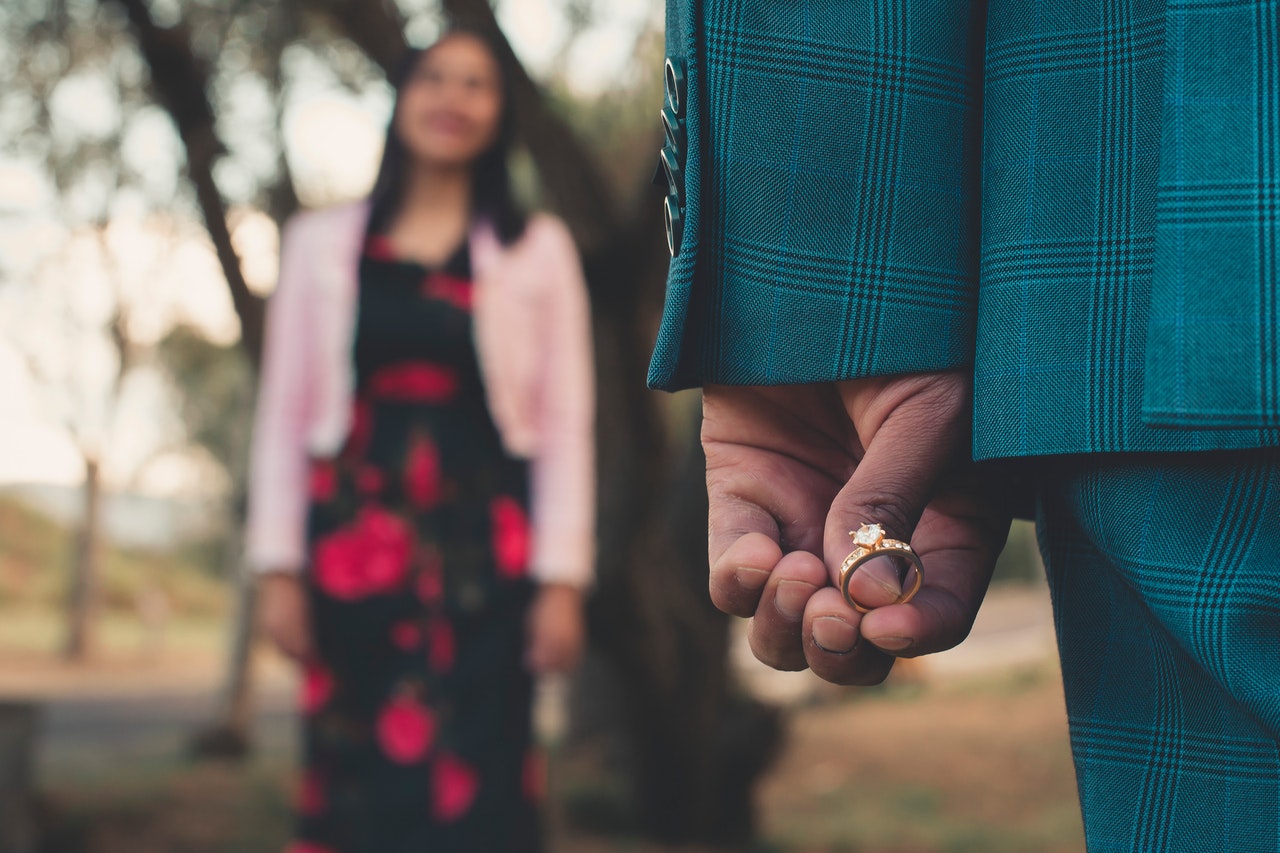 The decision to pop the question to your partner is a big one, and we are here to assist you through it.
After deciding to pop up the question, you will feel the pressure. If you don't know where to begin, the search for the ideal ring might be overwhelming.
Choosing the proposal rings is always a daunting job for many people. This purchase comes with a lot of weight on it. It's a sign of your commitment to the relationship and your desire to take it to the next level.
Moreover, the notion that your loved one would be flaunting the ring to her family and friends does not help.
During this procedure, gentlemen have to get their girlfriend's engagement ring. First-time customers don't know terms like best lab-created diamonds, inclusions, or proposal rings.
Here are some pointers for selecting a ring that your lady will like.
What Ways Will Help You Find the Best Ring for Your Girl?
Decide on Whether the Acquisition of the Ring Will Be a Surprise

First and foremost, think about how this will make your life simpler! Your fiancée wants to be a part of the process of selecting her engagement ring.

So, if you two are a team, go ahead and purchase it together if you know exactly what she wants. Offer to go ring shopping with her, so she can show you what kind of ring she envisions.

Don't forget to find out her choice regarding her wedding jewelry as well. After the engagement, you have to go through your wedding too. According to jewelers, more men are helping their spouses pick an engagement ring. The right partners also show interest in their fiancé's wedding day diamond collection.

It is a certain way to make sure the ring is comfortable on her finger and that she loves it. It will also show her that you are taking care of her choices by picking out other jewelry like diamond studs.

You will get high marks if your girl's friends and potential mother-in-law like you. When you propose to your girlfriend, and the ring fits, and she is awed by it, that will be the most significant part.



Find Inspiration for Your Own Engagement Ring on Her Social Media Profiles

Many women often search for and save posts regarding wedding themes. You never know what kind of ring style you will see on their saved items.

On platforms like Pinterest, Instagram, or Facebook, look for her profile. A quick scroll through her social media accounts may land you the best engagement rings for her. Sometimes, women of marrying age like to give hints about the gifts or jewelry they want. You may stumble upon the style that she has been eyeing. You can make the proposal extra meaningful with an engagement ring similar to the one she wants.



Seek Help From Friends and Family

Asking around and seeing what they like can make finding an engagement ring easy. With the help of her friends and family, she's probably already come up with a design for her ring. Specifying a cut, style, and color are all excellent places to begin.

Close friends might explain her favorite diamond jewelry or engagement and wedding rings. Ask whether she favors antique or modern designs and her preferred colors.



Look at Her Style of Life

Consider your partner's lifestyle while shopping for an engagement ring. Think about what she does as a profession.

Things will be different if they are doctors, nurses, or work in an office. Do they need to worry about gloves or rings getting caught if they work alone? Consider how the ring could be affected by everyday events.

A more straightforward design is preferred for those who often wash their hands or have to remove and put on gloves. These small prongs may be seen in rings with several tiny, prong-encrusted diamonds.

The prongs are substantial, but they may wear out faster with all the rubbing and use. If this is the exact look you like, then go ahead and get it. Just be aware that it may take more upkeep in the long run.

You may want to go with fewer but bigger diamonds on the side with more giant prongs. Or you may place them in a channel if you know the ring will be worn often.

More wear and tear can be tolerated by this design due to its sturdiness. A solitaire engagement ring is an additional choice. In addition to being a time-honored style, this ring choice requires minimal upkeep.

These rings also help your love find out what kind of diamond stud earrings she wants to buy for women.



Observe Her Fashion Sense

Suppose your partner is fashionable; select halo rings or non-traditional diamond styles. Traditional diamond cuts like the radiant or the cushion cut are less blingy than a halo ring. Small diamond studs will also look great with it.

Someone who wants a more subtle style could like a 3-stone ring or a round diamond with accent stones. If you want a more understated style, a solitaire is excellent.



A Sudden Visit to a Jewelry Store

A brief visit to a jewelry shop might be just what you need. Make an excellent excuse, like buying a watch or a birthday or anniversary gift for your mother or a buddy. She will most likely make her way to the ring portion at some time.

Now is the moment to pay close attention to what kinds of rings she wears. You may prepare things in advance too. Ask the salesman ahead to pay attention to what ring styles and small earrings your partner leans toward.



Find Out the Proper Ring Size for Your Lady

Finally, if you are unsure of your ring size, choose a ring that doesn't contain stones covering the whole band. "Eternity rings" or "bands" aren't suited for a surprise proposal because of their look.

It's difficult, if not impossible, to downsize them without losing the beauty. Pick a stone that extends just half or three-quarters of the way down the band if you desire it. Jewelers will have enough metal to work with if they need to alter the size.

While buying the ring, ask the jeweler whether it is made of the best lab-created diamonds.
Conclusion
When you ask your girlfriend's friends and potential mother-in-law about her ring choice, you will be the topic of conversation. It's worth the effort to surprise your partner with an engagement ring.
Don't forget that this isn't your last opportunity to purchase her jewelry. Happy marriages provide many occasions to celebrate birthdays and anniversaries.
Get to know her style now, and you will save a lot of time in the future when it comes to buying things like diamond jewelry gift-giving.
Featured image source: Pexels
You might also like