Since video swept off the popularity of written and image content, video marketing has become a trendsetter across industries. More and more businesses allocate their budget to creating high-quality videos for marketing purposes.
An animated explainer video is among many video types that are highly in demand for product marketing. This type of video is especially helpful to elaborate products with complex concepts, such as Artificial Intelligence, cybersecurity, and mobile app systems.
In this article, we'll specifically discuss how animated explainer videos can benefit your mobile app. Before revealing the list, let's briefly discuss the basics of animated explainer videos, shall we?
An animated explainer video is a type of video that uses animated visuals and audio aids to deliver a message or explain a topic. It uses illustrations, animations, graphics, typography, voice-over, and sound effects as the main actors.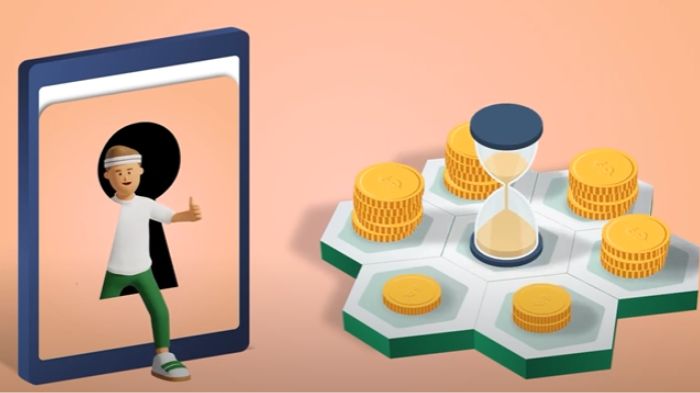 You can also use it as animated commercials on social platforms to reach a broader audience. In fact, a business as big as Dropbox has gained a 10% increase in conversion rates worth $48,000,000 thanks to an animated explainer video!
Without further delay, we've rounded up some points to elucidate how an animated explainer video works magic to help your mobile app thrive on the market. Keep reading!
1. Provide a Brief Introduction to Your Mobile App
An explainer video is commonly short, ranging from one to two minutes. But you can always extend the time frame depending on your need. The more complex a topic is, the longer the video can be.
If you use video for advertisement, shorter videos often work better than longer ones. The goal of advertising your mobile app is to trigger audiences to look into your product.
You can keep your explainer video short and sweet by providing an overview of your mobile app. Simply pinpoint vital functions and elaborate on how they can solve the target audience's problem.
2. Show a Problem-Solving Case
You can use an explainer video to highlight specific challenges faced by users. The visual aids demonstrate how the mobile app provides a solution. This type of video can be especially effective in showing how the app functions in real-life scenarios.
This way, you help the viewers to understand the app's value and the impact it can have on their daily life. By presenting specific use cases, the video can also help them understand the app's capabilities, limitations, and how it differs from other solutions in the market.
3. Highlight Key Features and Benefits
In order to make your mobile app stand out in the sea of competitors, you must expose its key features and benefits. An animated explainer is an ideal tool to brag about your mobile app's winning qualities.
As you mention each key feature, give appealing visuals and brief elaboration. You can also emphasize how each feature can solve particular problems. Moreover, mention your app's exclusiveness to overpower competitors.
4. Demonstrate the Use Cases
Even though it's entitled an animated explainer video, you can still add actual footage of your app in action. Therefore, you can demonstrate the app's ease of use and user experience to mainstream audiences.
By providing real-world examples, you facilitate audiences to learn your mobile app better. For instance, they can learn how to use the app features to exchange fiat money for a specific cryptocurrency.
As the niche remains complex, you can still add other visual aids like illustrations and animation to power your video. This way, you make your video more learnable, engaging, and appealing to audiences.
5. Powerful Marketing Tool to Reach a Wider Audience
In the age where the video is the king of content, an animated explainer can be a powerful marketing tool for any business. One leading reason is that it helps you communicate information or deliver messages in a visually engaging and easily digestible way.
It is also valuable content to share on multiple social media platforms to increase brand and product exposure. As an effective marketing tool, an animated explainer video is an all-efficient and investable content for mobile app companies.
6. Boost Your Mobile App Downloads
As an informative marketing agent, an explainer video can pull more people to be active users of your mobile app. You can add additional information on the download page, like user testimonials, ratings, and case studies.
Furthermore, every content for marketing purposes always includes a call to action (CTA) to convert viewers. You can add a clear and captivating CTA to drive viewers to take action, such as downloading the app or signing up for a free trial.
7. Escalate Your Mobile App's Search Ranking
There are some ways your animated explainer video can escalate your mobile app's search ranking. First, you need to optimize the video's metadata with relevant keywords, including the title, tags, and description.
Second, embed the video on your app's landing page to keep users engaged and increase their time on the site, which is a positive ranking factor for search engines. Also, encourage social sharing and embedding the video on other websites to gain backlinks and boost the app's visibility.
You can continue to provide unique and engaging content for search engines to index. It will make your app's landing page more relevant and authoritative in its industry or niche.
Finally, improve user experience by providing a clear and concise overview of your app's purpose and benefits in the video. Optimizing the video and your app's landing page can increase visibility, attract more organic traffic, and ultimately escalate your mobile app's search ranking.
Takeaway
Investing in animated explainer videos for marketing your mobile app will do more good than harm. As informative and enticing content, an animated explainer can help drive more people into your sales funnel.
Many big corporations have employed animated explainer videos to meet a wider audience and convert prospects. It may be your turn now. There's no better time to join the trend and accomplish your business goals with animated explainer videos.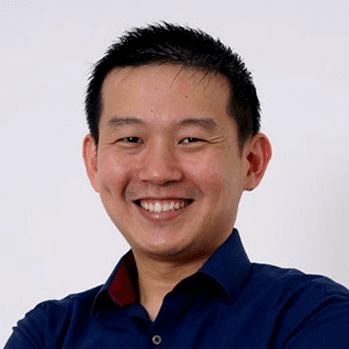 Author Bio:
Andre Oentoro is the founder of Breadnbeyond, an award-winning explainer video production company. He helps businesses increase conversion rates, close more sales, and get positive ROI from explainer videos (in that order).

Twitter: @breadnbeyond | Email: andre@breadnbeyond.com | LinkedIn: Andre Oentoro

---
You May Also Like to Read