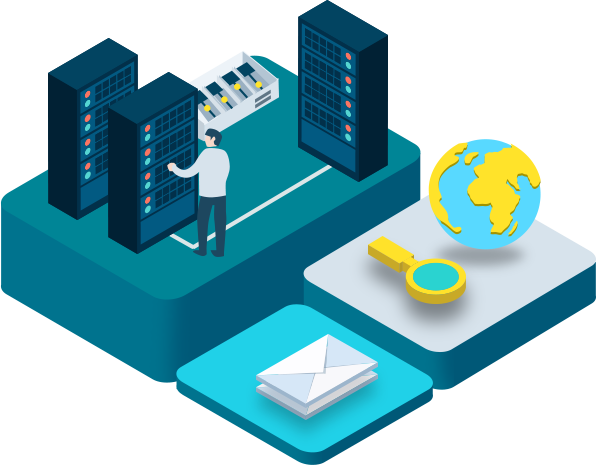 Server hosting solutions are available in various forms, offering organizations the opportunity to choose the hosting option that best meets their needs. Managed server hosting is one such solution, providing businesses with a powerful and secure hosting platform, while also providing the necessary support and expertise to ensure that their servers are running optimally.
When selecting the right & best managed server hosting solution, there are several key factors to consider.
Understand Your Business's Needs
To select the right managed server hosting solution for your business, you need to first understand your business's needs. What are your biggest challenges and priorities? What are your goals for server hosting? Answering these questions will help you zero in on the managed server hosting solution that's right for you.
For example, if security is a top priority, look for a solution that offers robust security features. If uptime is critical, look for a provider with a good track record of uptime. And if you need help with server management, look for a provider that offers 24/7 support.
Evaluate the Security and Reliability of the Hosting Solution
Security and reliability are two of the most important factors to consider when choosing a managed server hosting solution. The last thing you want is for your website or application to go down because of a security breach or data loss.
When evaluating the security of a host, make sure to look into their physical security measures as well as their cybersecurity measures. Physical security includes things like on-site guards and CCTV cameras, while cybersecurity encompasses things like firewalls and DDoS protection.
Reliability is also incredibly important. You need to make sure that your host has a good uptime record and that their servers are able to handle high traffic without crashing. A good way to gauge a host's reliability is to read online reviews from other customers.
Consider the Costs Involved
Managed server hosting can be a great solution for businesses that need help managing their servers. However, it's important to consider the costs involved before selecting a managed server hosting provider.
Monthly fees for managed server hosting can vary depending on the size and complexity of your servers. Additionally, you'll need to factor in the cost of any additional services that you require, such as security or backup services.
To get an accurate estimate of the total cost of a managed server hosting solution, be sure to get quotes from multiple providers and compare the features and pricing of each one. By taking the time to do your research, you can ensure that you select the best possible option for your business.
Look for Scalability
When you're looking for a managed server hosting solution, it's important to consider scalability. You want to be able to easily add more servers and increase capacity as your business grows. Otherwise, you'll end up with a solution that doesn't meet your needs and will be difficult to change.
Make sure to ask about scalability when you're considering different managed server hosting solutions. Find out how easy it is to add more servers and how much it would cost. Also, ask about any limits on the number of servers or the amount of data that can be stored.
With a little bit of planning, you can find a managed server hosting solution that will grow with your business. By considering scalability, you can avoid problems down the road and ensure that your hosting solution will meet your needs for years to come.
Choose a Supportive Provider
Finally, it is important to select a managed server hosting provider that is supportive and knowledgeable. Look for a provider that offers a range of support options, such as 24/7 customer service and technical support, so that you can get help when you need it.
There are a lot of managed servers hosting providers out there, and it can be hard to know who to choose. Here are some things to look for in a provider:
Experience: You want a provider that has been around for a while and has a lot of experience.


Reputation: Look for a provider with a good reputation. Check online reviews and see what other people are saying about them.


Price: Make sure you compare prices between different providers before you make your decision.


Features: Some providers offer more features than others, so make sure you know what you need and find a provider that offers it.
Conclusion
The most important factor to consider when selecting a managed server hosting solution is the provider's reputation. Make sure to do your research and read reviews from other customers before making your final decision. It's also important to make sure that the provider offers the features and services that you need. Be sure to ask plenty of questions and get all the information you need before making your decision.
You May Also Like to Read