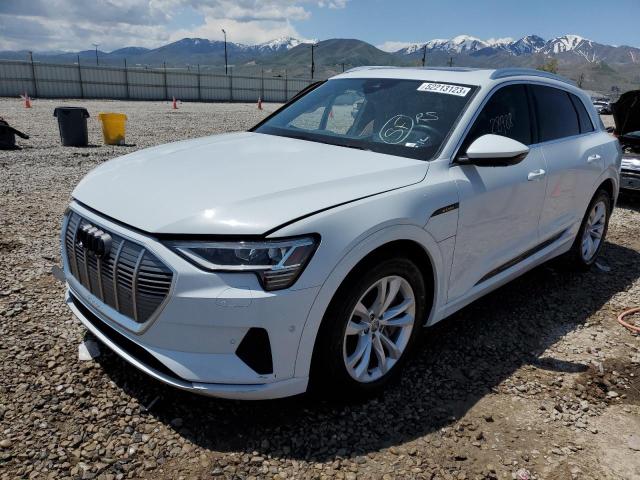 Have you ever bought a car and been asked for the VIN number? It's not just a random string of letters and numbers. Oh no, it's much more important than that! Especially if you're thinking about getting an Audi. The VIN is a 17-digit code that gives your car a unique identity, like a fingerprint for your ride. So, before you go revving off into the sunset, make sure to check that VIN number! Don't be fooled by a car's shiny exterior – always check the VIN! This code holds the secrets of a car's past and its unique specifications. Surprisingly, even Audi enthusiasts sometimes forget to examine the VIN when purchasing a ride. Don't make the same mistake – take the time to decode the VIN and unlock the mysteries of your next car. If you're in the market for an Audi, it's crucial to understand why checking the VIN is essential. It could save you from buying a defective or stolen vehicle, and it gives you valuable information about the car's history. Here's why you must check the VIN when buying an Audi. When purchasing an Audi, it's important to make sure that you're getting exactly what you're paying for. One of the best ways to do this is by checking the vehicle identification number (VIN). When purchasing a used Audi, it is essential to obtain a vehicle history report to ensure the car is in good condition and has not been in any major accidents. One way to get this information is by conducting an Audi VIN number check.
The Importance of VIN Check
The VIN is a unique code assigned to every vehicle, and it contains important information that can help you make an informed decision. For an Audi, the VIN will provide information like the car's engine type, transmission, and safety features.
Avoiding Fraud
Checking the VIN can prevent you from becoming a victim of fraud. Some individuals may try to sell a car that has been in an accident or has a history of frequent repairs. They may try to hide this information or provide false documentation to make the car seem more valuable. By checking the VIN, you can uncover any discrepancies or red flags that may signal a dishonest seller.
Ensuring Accuracy
In addition to preventing fraud, checking the VIN can also help ensure that the car you're purchasing matches the specifications listed by the seller. For example, the VIN can tell you if the vehicle has been modified or if there are any recalls that need to be addressed.
Saving Time and Money
By checking the VIN before making a purchase, you can avoid buying a car with costly repair issues or a history of accidents. This can save you both time and money in the long run.
How to Check the VIN
There are several ways to check the VIN of an Audi, including through online databases or by requesting a vehicle history report from the seller. Be sure to verify the accuracy of the VIN and the information provided before making a purchase.
What Information Can Be Obtained From an Audi VIN Number Check?
In site Car Check Vin, we will discuss what information can be obtained from an Audi VIN number check. The Audi VIN number is a unique 17-digit code given to each vehicle, allowing you to obtain a detailed vehicle history report. Here are the details you can get from an Audi VIN number check:
Vehicle Specifications. By running an Audi VIN number check, you can obtain information about the car's make, model, year, and trim level. This essential information helps ensure that you are receiving the car you expect to purchase.


Accident History. Even if a car looks great and seems to run smoothly, it may have been in an accident. Using the Audi VIN number check, you can get information regarding any previous accidents or damages the car has sustained. The report will show the severity of the damage and if the car was repaired correctly, as well as any outstanding recalls.


Title History. The report also allows you to check the car's ownership history. It will tell you if the car has been stolen, salvaged, or if it has any outstanding liens. If the car has a salvaged title or has had multiple owners, it may be less valuable than a car with a clean title and fewer previous owners.


Service Records. Unless a used car seller is forthcoming with the service history, it can be tough to determine if the car was adequately maintained. By running an Audi VIN number check, you can see if the car has regularly been serviced and if it has required any significant repairs.


Odometer Readings. Many used car sellers tamper with the odometer, displaying a lower mileage than what the car has driven. By checking the VIN number, you can determine if the mileage is accurate as the report will contain information on past odometer readings.
You May Also Like