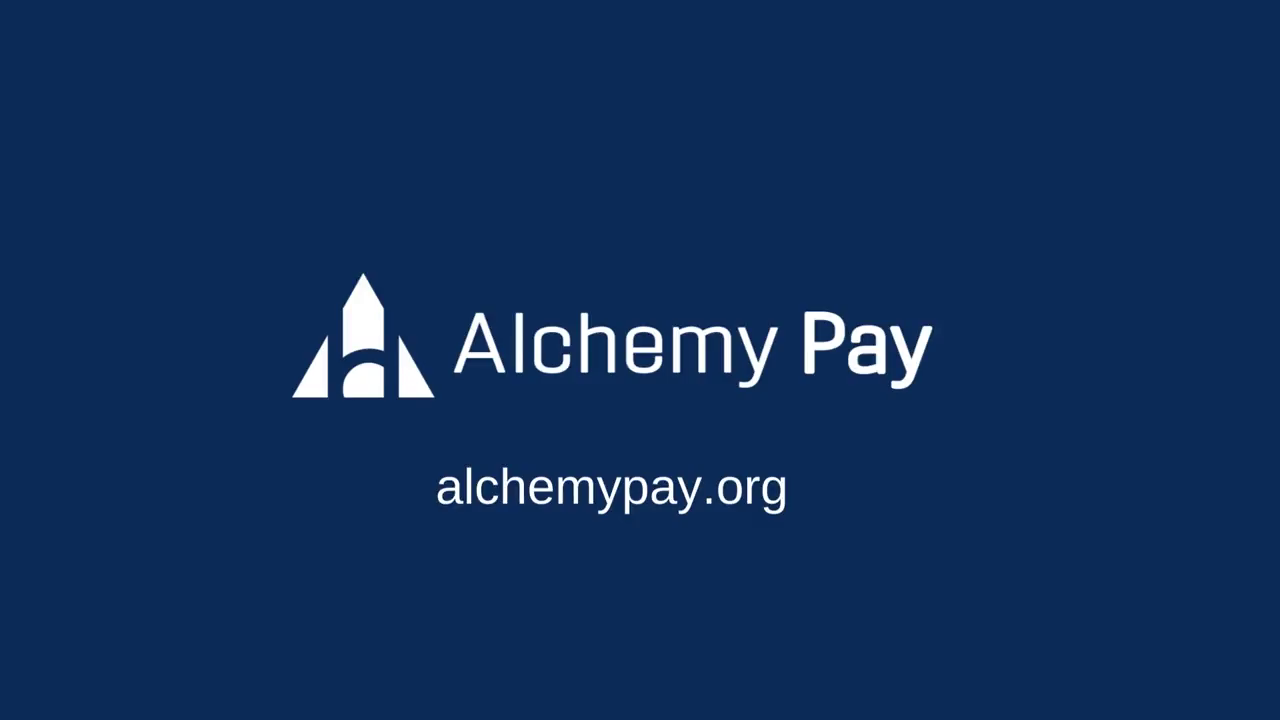 In the fast-paced world of digital payments, innovation is the key to success. As technology continues to advance at an unprecedented rate, companies must stay ahead of the curve to meet the ever-growing demands of consumers. One such company that has emerged as a frontrunner in this space is Alchemy Pay. With its cutting-edge solutions and forward-thinking approach, Alchemy Pay is poised to revolutionize the way we make digital transactions. This article will delve into the incredible potential of Alchemy Pay and why it is the next big thing in the world of digital payments.
Understanding Alchemy Pay
The Rise of Alchemy Pay
Alchemy Pay, founded in 2018, has rapidly gained recognition and prominence in the digital payments industry. The company's primary objective is to bridge the gap between traditional and digital payment systems, providing a seamless and secure experience for users worldwide. With a strong focus on innovation, Alchemy Pay has successfully positioned itself as a global leader in the crypto payment space.
Comprehensive Payment Solutions
One of the key factors that sets Alchemy Pay apart is its comprehensive range of payment solutions. The platform supports various payment methods, including cryptocurrencies, digital wallets, and even traditional fiat currencies. This versatility enables businesses to cater to a wide range of customer preferences, making transactions more convenient and accessible.
Alchemy Pay's payment infrastructure is designed to be easily integrated into existing systems, ensuring a smooth transition for merchants and service providers. By offering a unified payment gateway, Alchemy Pay simplifies the process of accepting digital payments, regardless of the preferred currency or payment method.
Seamless Crypto Payment Experience
With the increasing adoption of cryptocurrencies, Alchemy Pay has recognized the need to provide a seamless crypto payment experience. The platform enables users to transact with cryptocurrencies effortlessly, eliminating the complexities often associated with traditional banking systems. By leveraging blockchain technology, Alchemy Pay ensures the security and transparency of transactions, offering users peace of mind and protection against fraud.
Global Reach and Partnerships
Alchemy Pay has strategically formed partnerships with major players in the financial and blockchain industries, further strengthening its position in the market. These partnerships have facilitated the integration of Alchemy Pay's payment solutions into a vast network of merchants, enabling users to transact with ease across multiple industries and geographical locations.
The company's global reach allows businesses to tap into new markets and expand their customer base, while consumers benefit from increased accessibility and acceptance of digital payments.
The Advantages of Alchemy Pay
Enhanced Security and Privacy
Alchemy Pay takes security and privacy seriously. By leveraging advanced encryption techniques and decentralized technologies, the platform ensures the protection of sensitive user data and guards against unauthorized access. With Alchemy Pay, users can confidently conduct transactions, knowing that their personal and financial information is safeguarded.
Lower Transaction Fees
Traditional payment systems often impose high transaction fees, particularly for cross-border transactions. Alchemy Pay aims to disrupt this landscape by offering competitive rates, reducing the cost burden for businesses and consumers alike. By leveraging blockchain technology, Alchemy Pay eliminates intermediaries, resulting in lower fees and faster transaction settlements.
Increased Flexibility and Choice
With Alchemy Pay, users have the freedom to choose their preferred payment method. Whether it's using cryptocurrencies, digital wallets, or fiat currencies, the platform accommodates a wide range of options. This flexibility ensures that users can transact seamlessly, regardless of their individual preferences or geographic location.
Streamlined User Experience
Alchemy Pay prioritizes user experience, striving to make digital payments as effortless as possible. By providing a user-friendly interface and intuitive payment processes, the platform enhances convenience and minimizes friction during transactions. Whether it's making online purchases, transferring funds, or conducting peer-to-peer transactions, Alchemy Pay's streamlined user experience sets it apart from traditional payment systems.
The Future of Alchemy Pay
As we look ahead, the future for Alchemy Pay appears promising. The company's relentless focus on innovation and its commitment to providing cutting-edge payment solutions position it for sustained growth and success. With an expanding network of partners and an ever-increasing user base, Alchemy Pay is poised to become a dominant force in the world of digital payments.
Conclusion
In a world where digital transactions have become the norm, Alchemy Pay stands at the forefront of revolutionizing the payment landscape. Through its comprehensive payment solutions, seamless crypto payment experience, and commitment to security and user experience, Alchemy Pay offers a compelling proposition for businesses and consumers alike. As we embrace the digital age, Alchemy Pay is undoubtedly the next big thing in the world of digital payments.
You May Also Like:
Tesler which is an online trading platform made for crypto traders of every level.