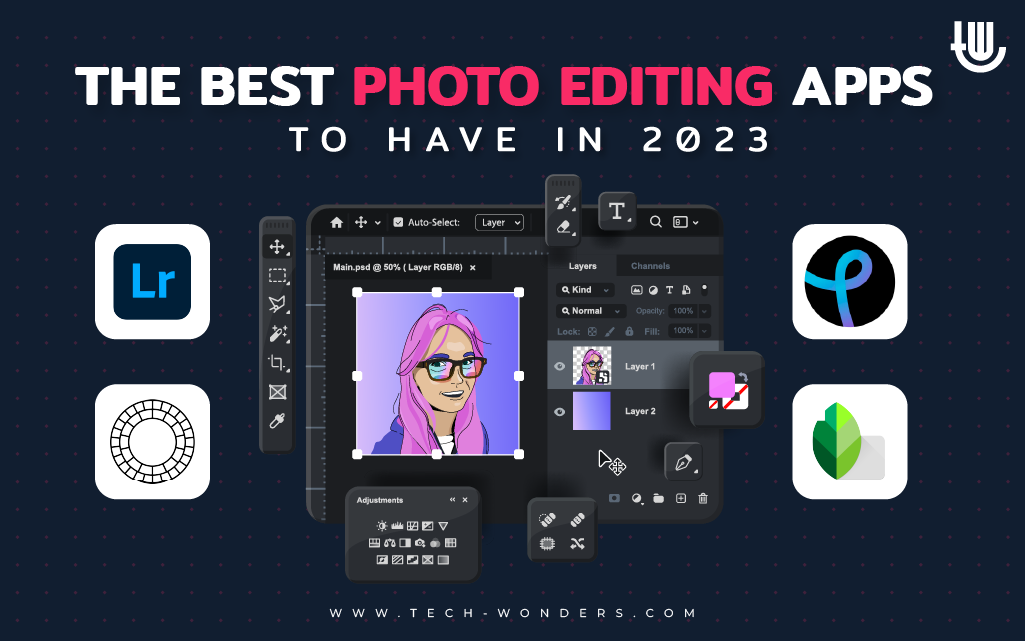 Usually, the pictures that you take cannot be uploaded when they are in their raw, unedited form. This is because they have a lot of flaws that need to be fixed such as improving the lighting, the color grade, and even the sharpness of the image. There are multiple apps that you can use on your phone to edit photos, but to download them you would need a fast internet connection such as Xfinity internet.
Once you get a brilliant internet connection, the next step is to download all the best photo editing apps. Here are some you should keep in mind when you are about to download photo editing apps for yourself:
Snapseed
Snapseed is undeniably the best photo editing app that you can get on your phone. The app was created by Google itself and it gives you greater control over what you want from your image. It gives you a library of tools and filters to choose from, which creates endless possibilities to edit your image. One of the best things about this app is that it gives you preset filters, which reduces the time it would take you to edit images. You can add the filter of your choice and tweak it according to your needs.
If you don't feel like using these presets, you can edit your image from scratch, creating something entirely on your own. Some other things that you can do through Snapseed are cropping your image, straightening the frame if it is tilted, or even adding text and vignettes to your pictures to make them more aesthetic. You can also make your sharper than they are by adding more sharpness without adding grain to your image. If you want your image to have an appealing bokeh, you can also blur out the background and bring your subject into focus.
Lightroom Mobile
Everyone is well aware of Lightroom by Adobe, which people normally tend to use on their laptops or their PC. Did you know that there is also a mobile version that you can use on your smartphone as well? The app is also very interactive and easy to use, giving you all the creative space you need to edit your image and create art out of it. If you have an iPhone, then you can use the camera given in the app so that you could take pictures in RAW format as well so that you have more control over editing your image. If you want to add a different touch to your image, you can also take pictures with the black and white filter and you can then edit the image so that you could give it a creative touch.
In the pro version of the app, you also have content-aware technology that intelligently allows you to remove unwanted people and objects from your image without you having to do anything at all. Not just that, but you can also automatically select people and objects. You can get the basic paid version of the app for $4.99 a month which gives you 100GB of cloud storage while you can get the Lightroom Creative Cloud Plan for $9.99 per month in which you not only get the entire app but also 1TB worth of cloud storage space.
VSCO
VSCO is one of the most popular apps when it comes to not just editing your images but sharing them with everyone. You can post your images online and people would be able to look at and appreciate your art. On VSCO, not only do you have the option to edit but it also gives you a camera to take pictures with. You can add presets to the camera and you can take images with effects. The app also has amazing filters, for instance, you can take images and edit images with a cool analog camera effect that makes your picture look a lot more aesthetic than it actually is when it is raw.
You may also make fine adjustments to your pictures using VSCO such as setting the white balance, the exposure, fixing the colors, and even maintaining the skin tone in the images.
Pixlr
Pixlr has been around for quite some time and people have always been a fan of what it can do. However, you cannot make high-end adjustments using Pixlr but you can make major changes and touches if you are a casual photographer. You can add some interesting effects and filters to your images and you can also share your pictures directly to your favorite social media platforms. You can selectively edit out parts of your image and the editing process is very easy, it doesn't complicate things for you.
You can also get the premium version of the app but you will have to pay an amount of $1.99 per month for it. The app is perfect for amateur editors who don't expect too much out of their images.
Wrapping Up
If you feel the need to add an interesting touch to the images that you take with your phone's camera, then these are some apps that you should definitely download on your phone. Use them to edit your pictures and see the magic yourself!
You May Also Like to Read