Introduction: Pioneering International Trade
As the global marketplace evolves, the significance of international trade becomes undeniable. This comprehensive guide serves as a roadmap for entrepreneurs aiming to expand their enterprises through export. Understanding the intricate landscape of regulations, logistics, and foreign markets is essential for a successful export venture. India, an economic powerhouse on the rise, draws strength from exports, with over 70,000 Indian sellers capitalizing on Amazon Global Services to reach customers in 18 international marketplaces.
Crafting an Export Strategy: The Blueprint
Embarking on what to export from India journey demands meticulous planning. The synergy of regulations, logistics, and market insights forms the blueprint for sustainable growth. The guide equips entrepreneurs with the tools to navigate this dynamic landscape and seize the opportunities offered by Amazon Global Services.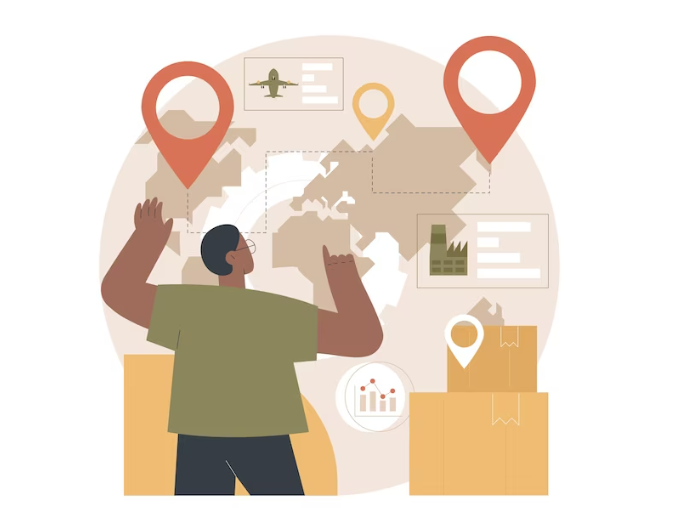 India's Export Potential: A Driving Force
India's remarkable economic growth is intrinsically linked to its export prowess. This guide underscores the pivotal role of exports in India's economic landscape. The remarkable presence of over 70,000 Indian sellers on Amazon Global Services, reaching customers in 18 international markets, highlights India's growing global influence.
Exploring the Export Ecosystem
Understanding the process of exporting from India is the cornerstone of success. A destination-centric approach guides entrepreneurs in identifying high-potential markets. A deep understanding of global consumer preferences shapes product offerings and enhances market penetration.
Necessary Paperwork for Seamless Operations
Streamlined operations hinge on robust documentation. Acquiring a Permanent Account Number (PAN) from the Income Tax Department and an Import Export Code (IEC) from the Directorate General of Foreign Trade (DGFT) is paramount. The guide emphasizes the DGFT website as the conduit for submitting IEC applications, facilitating a hassle-free process.
Cultivating Client Relationships
The journey to successful exports involves building robust client networks. Attending trade shows and buyer-seller gatherings accelerates the process of connecting with potential clients. These platforms facilitate direct interactions, laying the foundation for enduring business relationships.
Executing Sales with Precision
Timely delivery is the hallmark of successful exports. Ensuring that orders arrive punctually fosters customer loyalty and brand trust. Entrepreneurs have the flexibility to establish foreign bank accounts or continue transactions through their Indian accounts, a choice made seamless by Amazon Global Selling.
The Amazon Advantage: A Gateway to Global Markets
Collaborating with Amazon opens doors to an expansive global marketplace. With access to nearly 200 countries and territories, Amazon Global Selling offers a transformative global reach. The guide highlights Indian exporters' remarkable achievements, with exports via Amazon Global Selling surpassing $5 billion and shipments exceeding 200 million units.
Strategies for Sustained Growth
Participation in international sales events, including Prime Day, Black Friday, and Cyber Monday, holds the promise of revenue enhancement. Leverage these events to tap into a surge of customers seeking exclusive deals, thus elevating global market presence.
Strategic Product Positioning for Year-Round Demand
Understanding the seasonality of products ensures consistent demand. For instance, exporting sweaters to Australia during their winter season exemplifies strategic product positioning for year-round sales stability.
Seamless Fulfillment with Amazon FBA
Amazon's Fulfillment by Amazon (FBA) emerges as a game-changer for exporters. Entrusting goods to Amazon's fulfillment centers streamlines packaging, shipping, returns, and customer feedback, revolutionizing the export journey.
Direct Sales Dynamics: Global Outreach
Online trade empowers India to explore new markets across the world. A customer purchasing a product from Amazon.com, Inc. in the United States leads to direct payment to the Indian exporter, fostering seamless cross-border transactions.
Embarking on the Export Odyssey
Initiating international sales through Amazon Global Selling involves strategic steps:
Amazon International Seller Account:

Register on Seller Central for access to Amazon's international markets. Account creation, a swift 15-minute process, requires essential documentation like credit card details, proof of address, and a government-issued photo ID.



Showcasing Products:

Listing products on Amazon's global marketplaces is the inaugural step toward successful international sales. Innovative listings set your offerings apart from competitors.



Efficient Delivery Mechanisms:

Efficiently process international orders using Amazon's Fulfillment by Amazon (FBA) and third-party services.



Leveraging Amazon's Resources:

Amazon's expansive resources empower entrepreneurs to scale. The Amazon Service Provider Network facilitates seamless product registration and listing for export.
Conclusion: Embarking on a Global Journey
Exporting from India via Amazon Global Services transcends business boundaries. This guide's comprehensive insights into regulations, logistics, and market dynamics underscore Amazon's role as a global enabler. Entrepreneurs embarking on this transformative journey position themselves for sustainable growth, harnessing the power of Amazon's platform and services to conquer international markets. As India's exporters navigate this export odyssey, they redefine business aspirations, translating them into global achievements.
You May Also Like to Read