Everyone comes across PDF files in our daily life, bank statement, business document, government file, we have to deal with PDF everywhere. PDF is so reliable for sharing and viewing. But when you need to modify PDF or make a change to a PDF file, it can be a hassle. We always want to get a powerful PDF tool which has everything you need to work with PDF easily. Here comes CleverPDF.com, a free online web application, maybe this is the only PDF tool you ever need.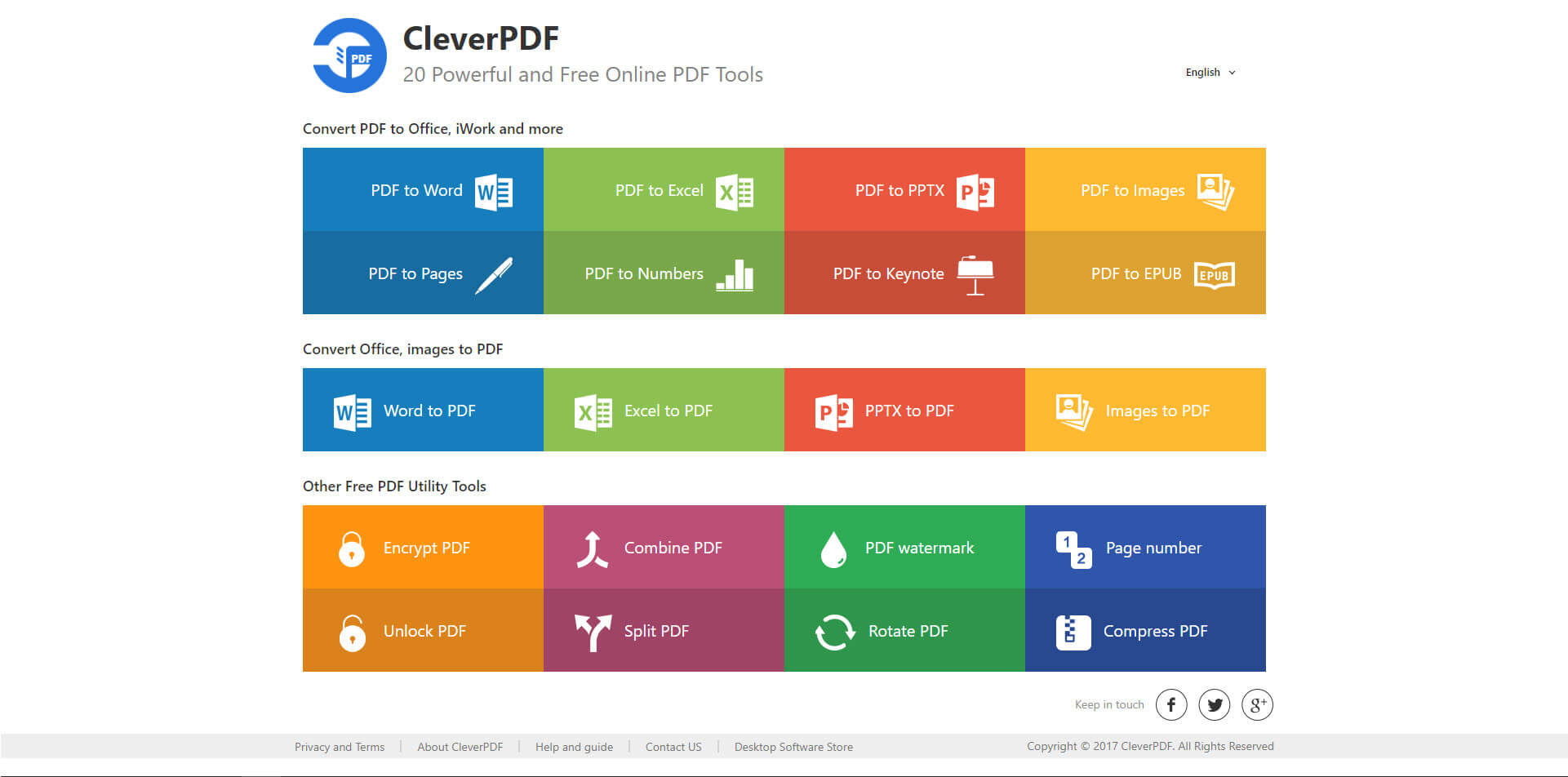 CleverPDF is a free online web application which offers dozens of PDF tools, including PDF conversion, PDF creation and other handy PDF utility tools. It offers PDF tools in 3 categories: Convert PDF to other formats, create PDF from other formats and other handy PDF tools.



Convert from PDF
CleverPDF helps you easily convert PDF to other document formats, including all the Office document formats such as Word, Excel, PowerPoint. For Mac and iOS users who use iWork, you can also easily convert PDF to Pages, Numbers, Keynote for easier editing. If you want to read PDF in a more comfortable format on your mobile devices, PDF to EPUB is the best choice. You can also convert PDF to all kinds of images, such as PNG, TIFF, JPG, BMP.
Convert to PDF
If you need to create PDF from Office, just drag and drop Word, Excel, PowerPoint into your web browser, click 'Start conversion', and download the output PDF in seconds.
You can also combine images into one PDF, drag lots of images into the file area, drag and drop to adjust the order, customize the output setting and click 'Start conversion'. It will do the rest.
Other PDF tools
CleverPDF is not only a format converter, it also offers lots of other useful tools that help anyone who works with PDF every day. You can easily reduce PDF file size, combine multiple PDF files into one or extract pages from PDF, protect your PDF with the open password or owner password, or rotate the PDF pages, add image or text watermark to PDF and insert page number to a PDF.
It's fast and easy to use with the intuitive interface, it takes no more than 3 steps to get the job done for most of the PDF tools provided by CleverPDF. Let's go through the process step by step using the compress PDF function.



Step 1: Choose a file and upload.
Simply click 'Choose file' button to select a source file, or drag the file into the file area. It will automatically upload your file to the server.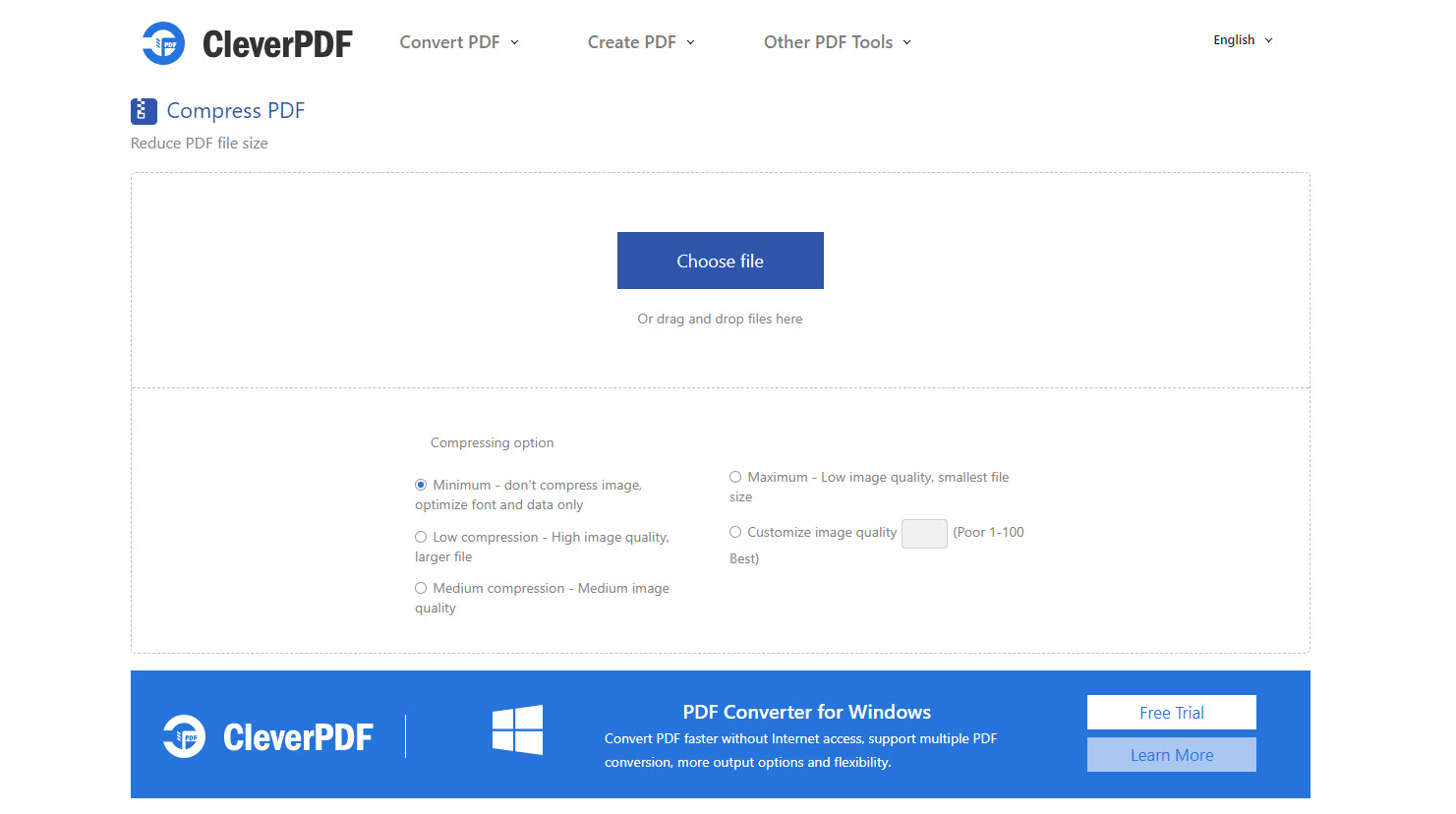 Step 2: Set output option and click 'Start conversion' button.
Unlike other similar web apps that let you upload and download only, CleverPDF lets users customize output option according to your need. The option is available for many PDF tools. For example, you can choose different options for compressing PDF. If the result is not good enough, you can click 'Convert this file again', and try another option.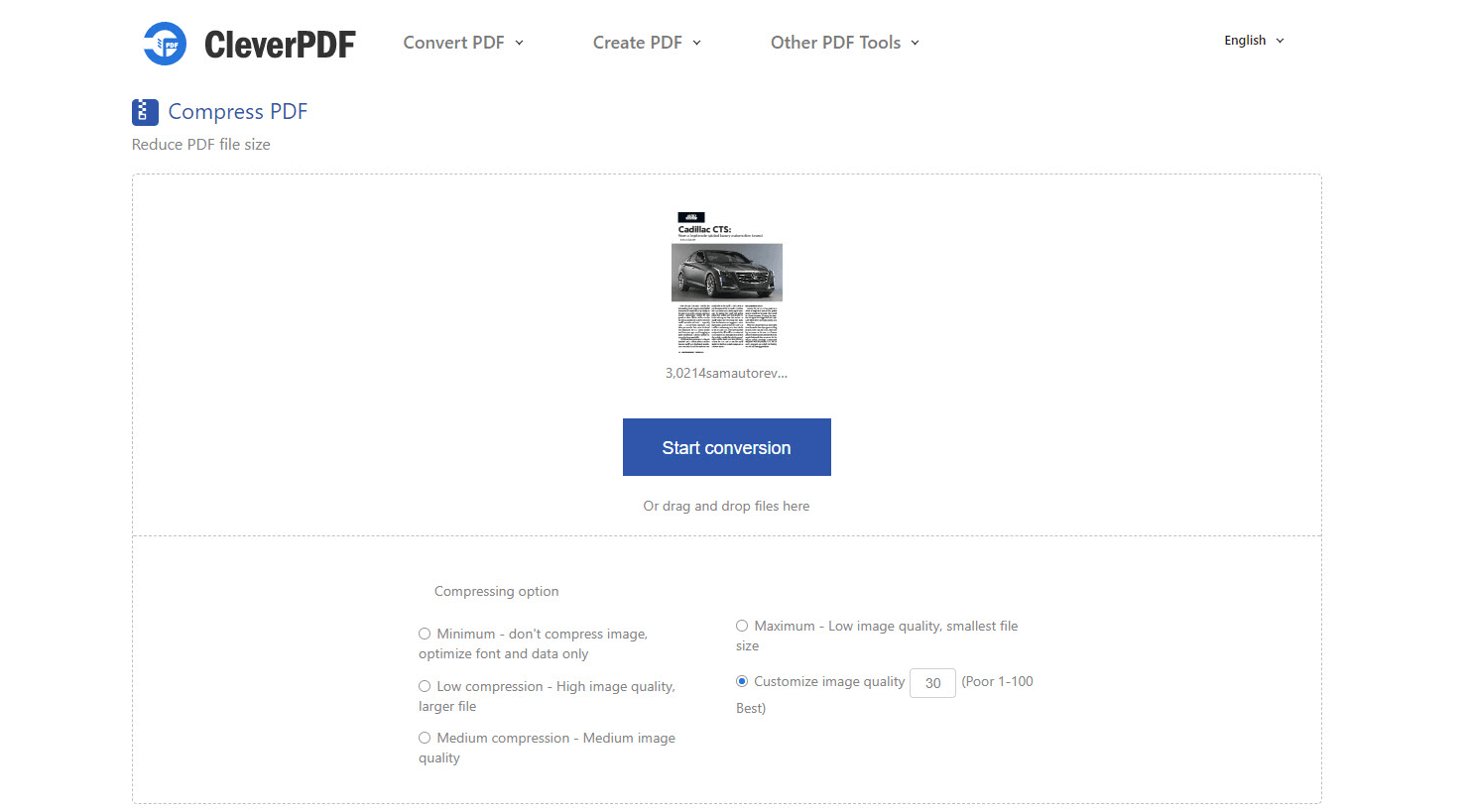 Step 3: Download the output files
It runs very fast, if your file is not very large, it can get the job done in a few seconds. Click 'Download' button to get your output file. No email address needed, no account required.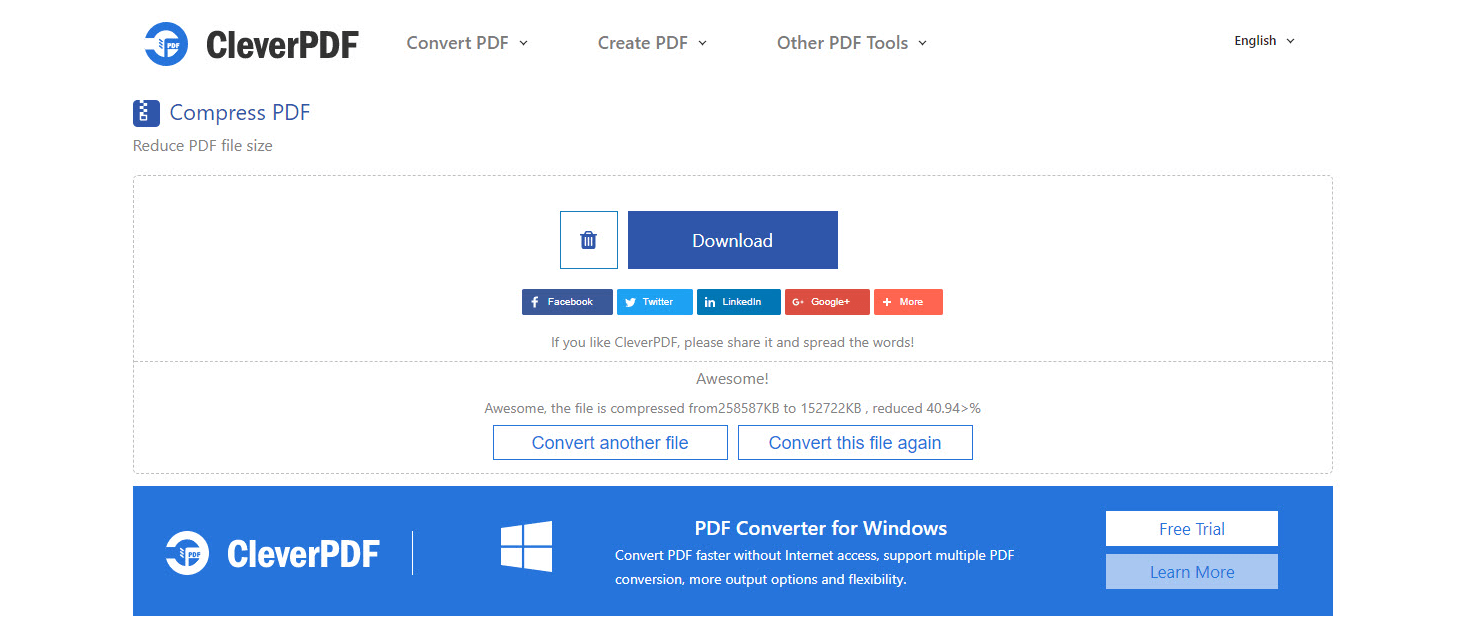 If you hesitate to upload your file on the Internet, CleverPDF is the one you can trust. It lets you remove files from their server after processing, simply click on the little 'Trash' button, the uploaded and output files will be removed from the server instantly. They will also remove the files automatically within 30 mins.
This web application is worth a place in your bookmark. Normally you need to spend hundreds of dollars in order to have all these functions in a software, but now with CleverPDF, you can get all these tasks done within a web browser anywhere, for free.