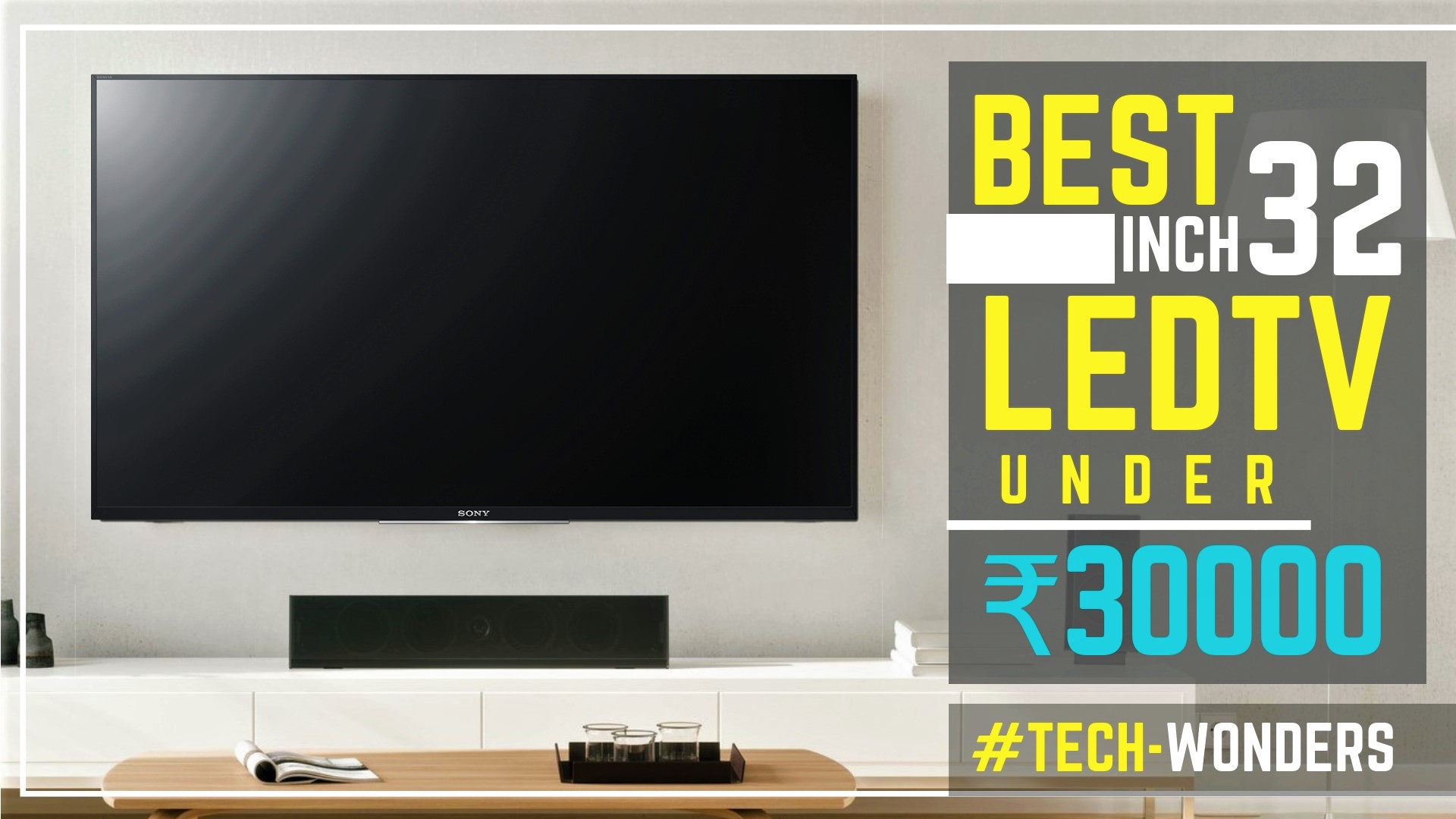 The LED TV displayed in the showroom, with their impressive look, always blow our mind. But when you put the same TV in your living room, it may not look as sleek as in the showroom. They set up gigantic lighting to lure the customers. Rather than falling for such kind of glossy advertising tactic, evaluate your needs and circumstances, and decide accordingly. If more sunrays are flowing into your living room, for a bright atmosphere you need to get a far brighter TV. The other important factor you should consider while buying a TV is their price. But, remember the costliest may not be the best TV that suits for you. To help you to choose the best, I've listed a few 32 inches or 80 cm LED TVs available in the market. (In case you are wondering, 32 inches, is a diagonal measurement of the screen).
List of Best 32 Inch LED TV Under 30000 Rs
#1. Sony Bravia KLV-32W672E Full HD LED Smart TV (₹30,000)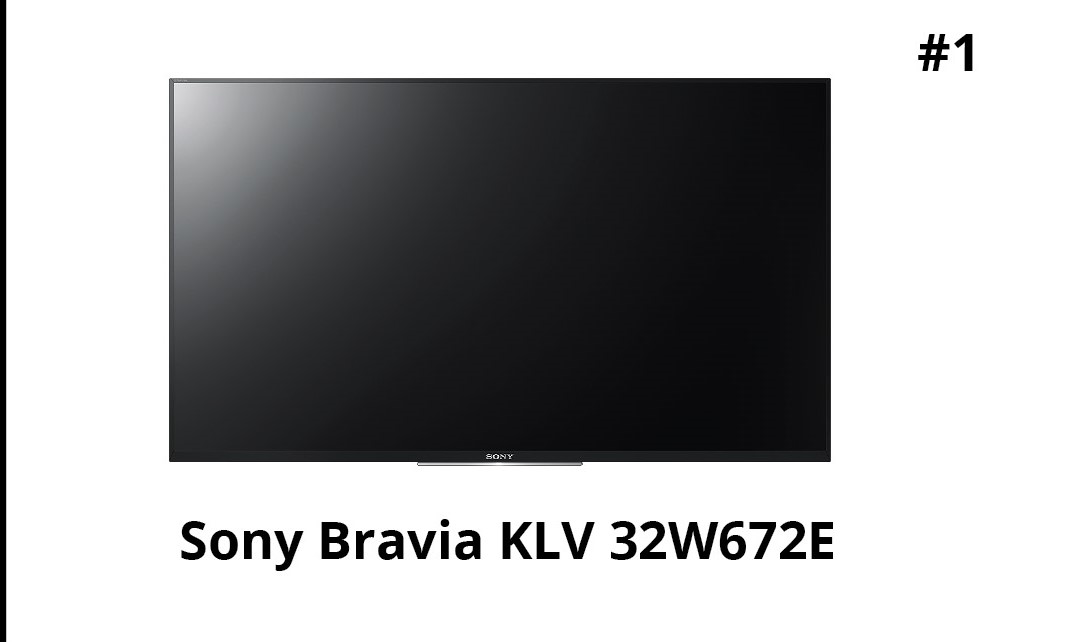 This elegant Smart TV has an inbuilt woofer, thereby gives off a loud and sharp voice. The Screen Mirroring (Miracast) feature enables to stream YouTube and Amazon prime using the mobile. Indeed, on remote, there are inbuilt YouTube and Netflix switches. A photo sharing app allows a more intimate connection with the mobile phone. For other external connectivity 2 HDMI and 2 USB ports are available. Also, Google Search is possible when you type using the TV remote control.
#2. Panasonic TH-FS600D FHD LED Smart TV (₹23,000)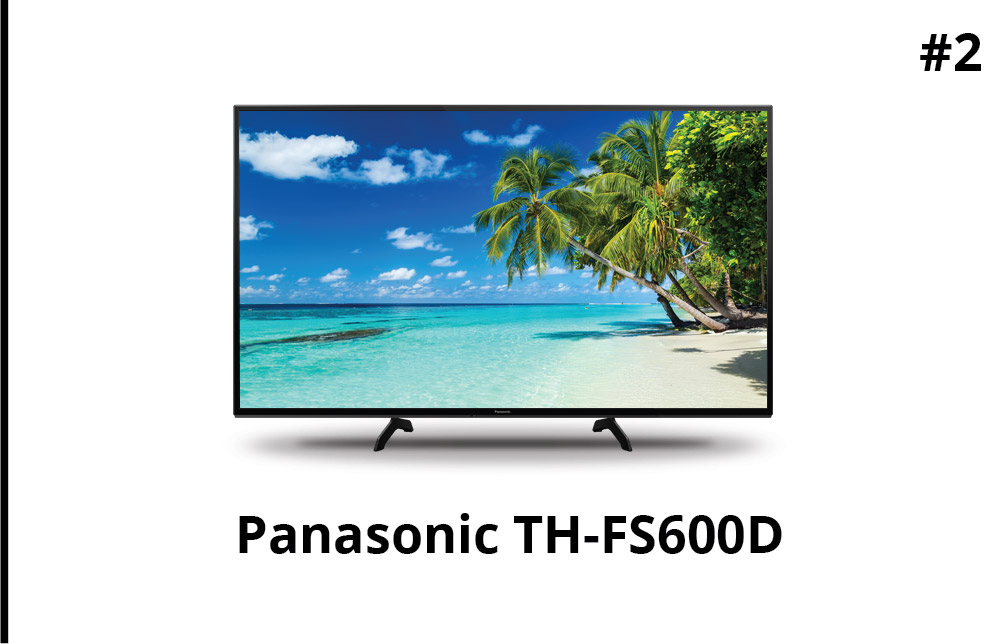 Panasonic FS600D makes sharing and streaming a delightful experience. Just in a swipe, you can share your content off of your phone, and cast on the TV screen. Automatic backlight dimming enhances the blacks and the whites of the frames; hence, you'll be able to see the films without losing the colour the director has intended. The 6-Colour Reproduction technology helps in emitting very vivid images and is suitable for a sunny atmosphere. My Home Screen option allows customising an own-home-user interface, and can easily add any settings and favourite apps. Press HOME button on the TV remote control to display the "Home Screen". The Bluetooth headset can also connect to this, so can enjoy music at very high volume.
#3. Hitachi R20-Series 32-Inch Class HD Smart LED TV (₹26,000)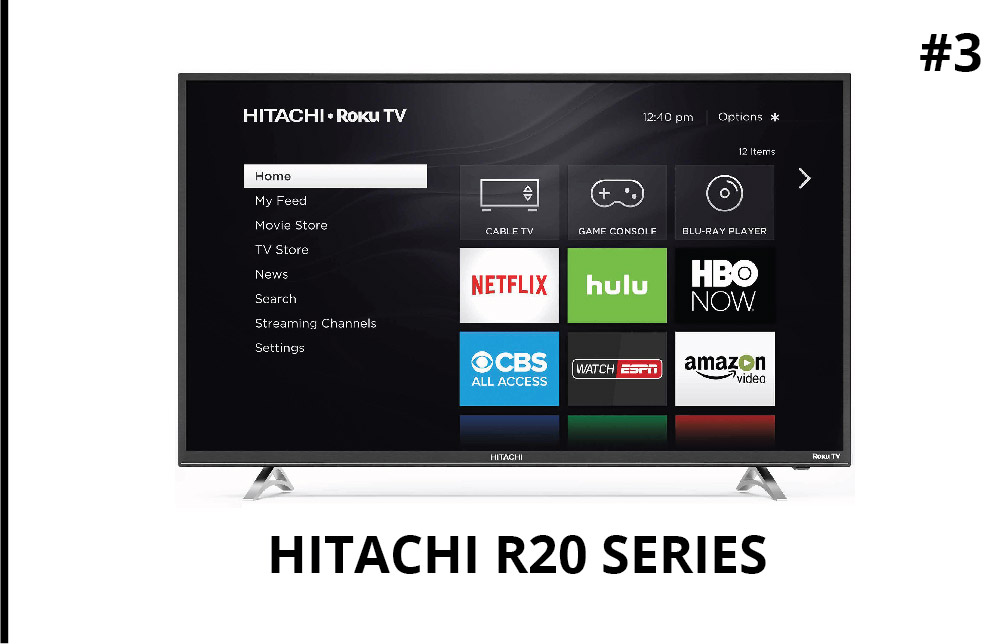 The R20 Smart LED TV has a refresh rate of 120 Hz. This frequency is more than enough to reduce motion blurs. Hence frames will fluidly flow on the screen. The built-in Wi-Fi helps in streaming. Along with this, instant sharing and display mirroring is an added advantage. The Roku OS has been used in this, which allows downloading many utility apps. Led flashlight emits 120 times per second; thereby, the picture quality will be crisp, even in the bright sunlit living room.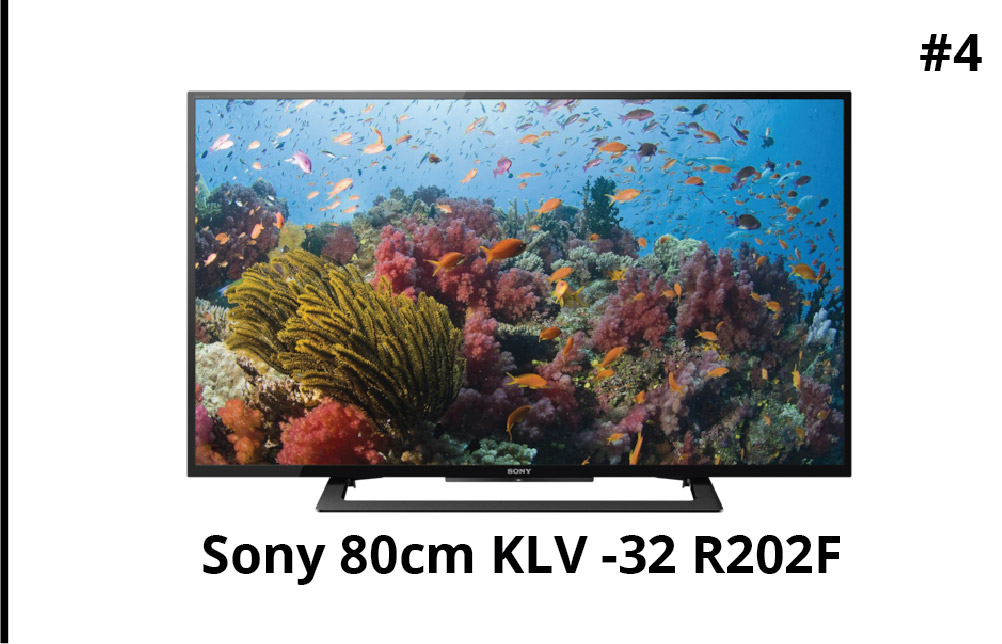 With 'Clear Resolution Enhancer – Picture enhancement' technology, this TV gives off a near-to-reality image quality. Since Sony R202F TV emits bright colours, it is an apt choice for a sunny living room. In this TV, a three-way protection system is incorporated which will safeguard the TV from the power surge, short circuit due to moisture, and lightning. This TV has 2 HDMI ports to connect set of box and gaming console, and also has 1 USB port and one headphone port. However, after mounting on the wall, there won't be enough space to squeeze your hand through. The USB and headset adaptors are a solution for such sort of hassle.
#5. Samsung UA32M4300 HD Ready Smart LED TV (₹25,650)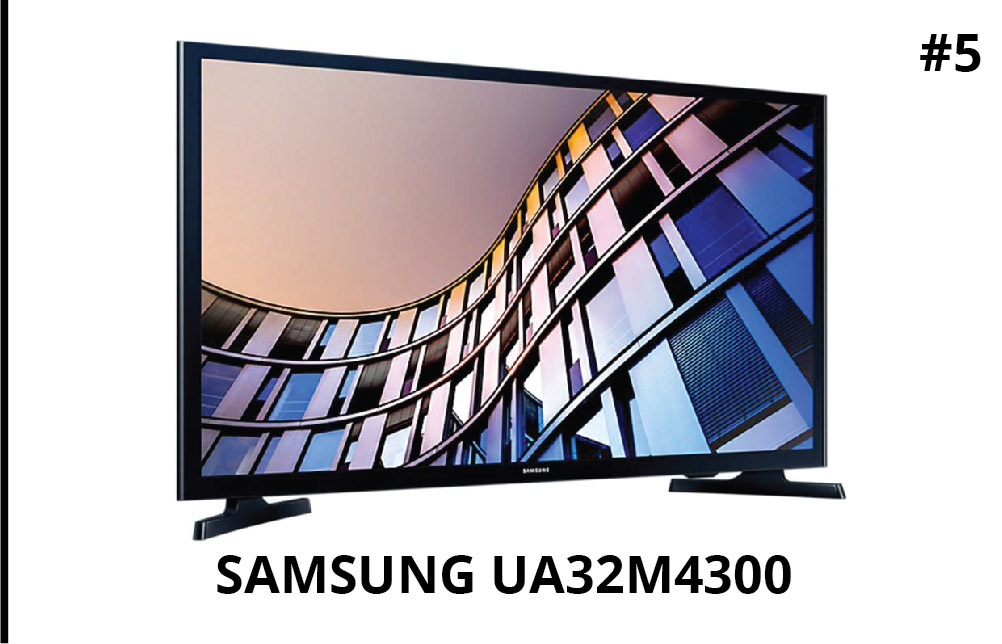 'Wide Color Enhancer' technology in this Samsung HDTV improves the image quality to unthinkable levels and uncovers details with colours as they were meant to be seen. Having furnished with the micro dimming feature, this Samsung TV enhances the darkest of blacks and brightest of whites. Hence, the darkest shadow appears without losing its natural tone. This TV has 2 HDMI ports and 1 USB port. Its display resolution is 1366 x 768 pixels, which provides crisp and clear visual experience. The Screen Mirroring feature can display content and play media that's stored on Android mobile or tablet right on the Samsung HDTV screen. The mobile screen can mirror on the TV screen without any delay.
#6. Samsung J4000 Series 32″-Class HD LED TV (₹24,799)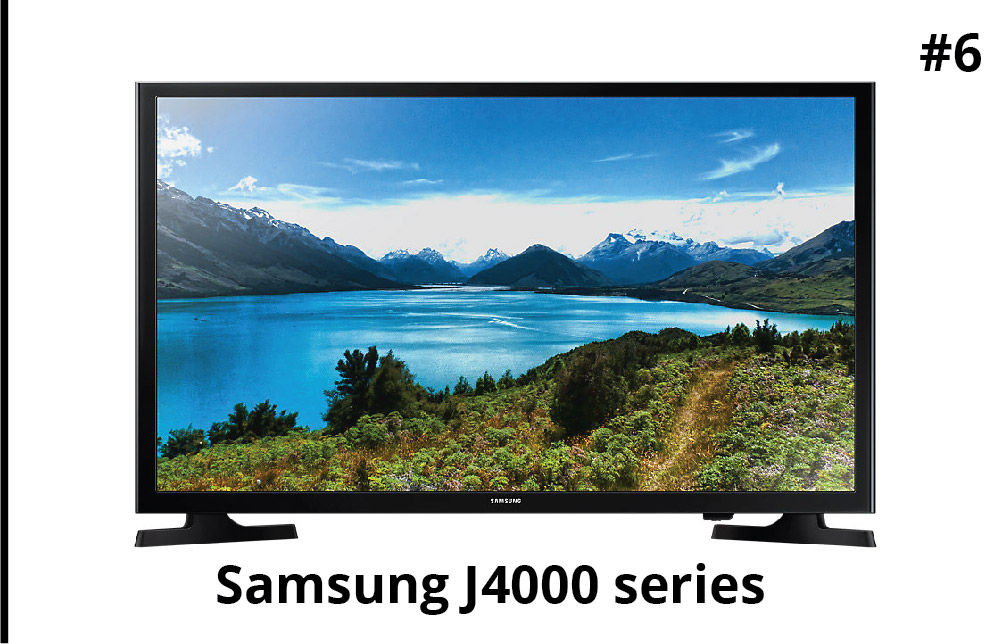 Samsung J4000 has 60 Hz motion blur rate, which reduces the distortion due to the motion. This Samsung LED TV incorporates 'Wide Color Enhancer' technology for life-like color reproduction. The DTS Premium sound system gives a theatre quality sound. It also has a good viewing angle. But, this TV lacks white balance, and colour space calibration option, also this doesn't show the exact grey colour. It emanates an average amount of light. In short, Samsung J4000 is not a very bright TV, and thereby it can be put in a minimally sunlit living room.
#7. LG 32LK510BPLD HD-Ready LED TV (₹18,000)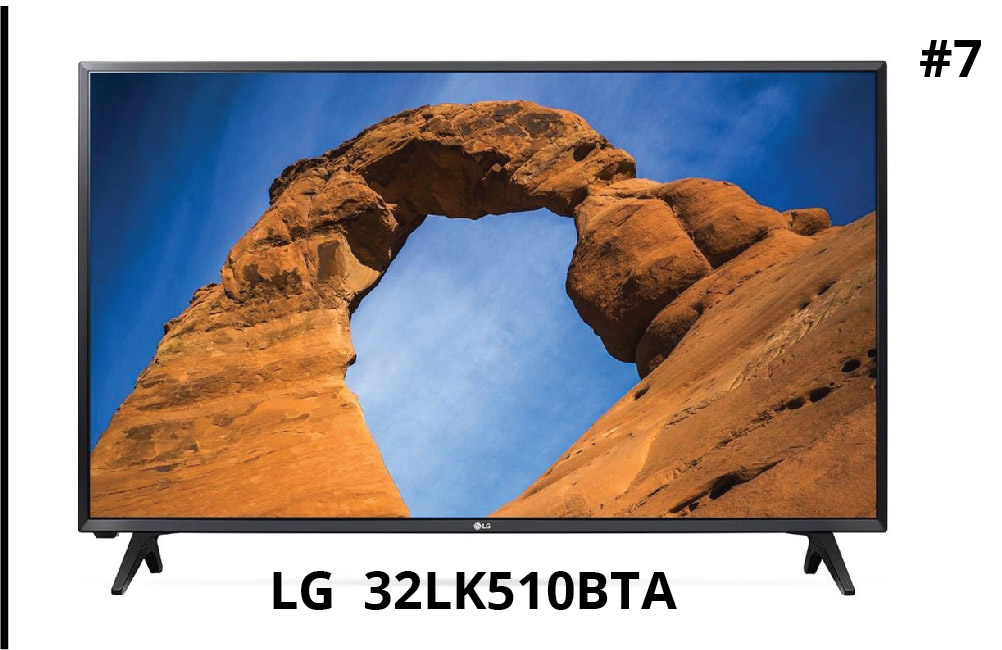 Like Sony R202F this LG TV also works without a stabiliser. But LG is claiming that they've introduced all the safety standards to face off voltage fluctuation and short-circuit due to dust and moisture. The utility functions have been Indianized by adding Cricket mode and Bollywood mode. Those pre-set modes will make your game time and movie time more exciting.
#8. Micromax Canvas 32 Inch HD Ready LED Smart TV (₹14,000)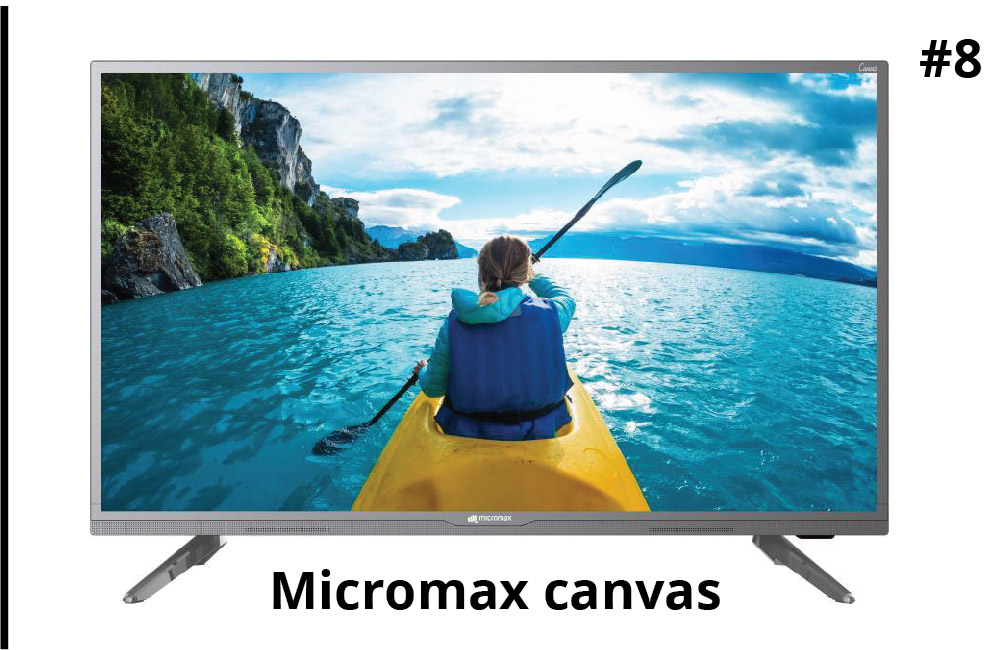 Micromax HD Ready Smart LED TV is best suited for the bedroom. As you put in a bright living room it may not give the best visual experience. Also, a virtual mouse pad makes you feel not to go off of the couch; everything can be done lying down. The Screen Mirroring, sharing and Wi-Fi options are added. This Micromax Smart TV supports the latest Android.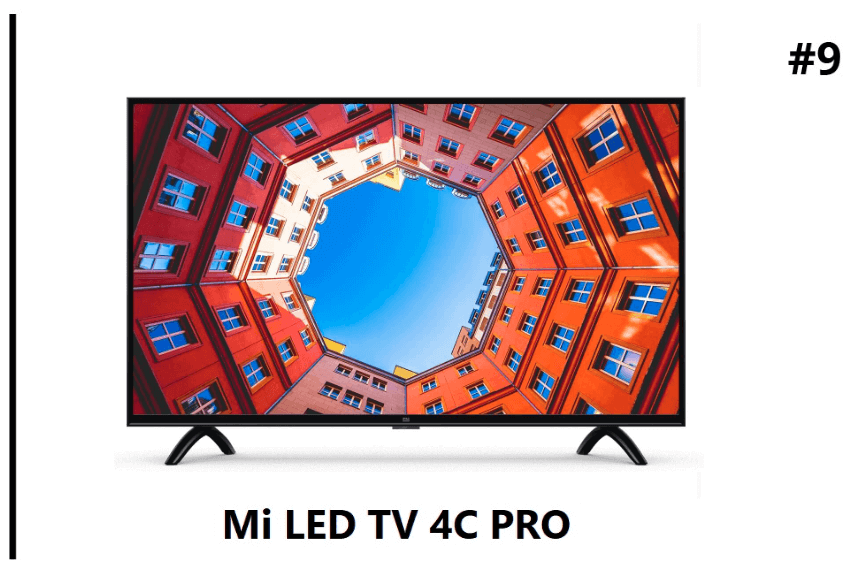 In Mi LED TV 4C PRO latest Android Oreo is utilised, so any movies or any latest apps can download from the Google Play. Chromecast is built-in, so screen mirroring is easily possible. In this, 64-bit quad core processor and 1 GB RAM, and 8 GB additional storage is available. Since this Mi TV emits an ultra-bright quality light, this TV can also be used in outdoor living areas.
#10. Onida KY Rock 32KYR HD Ready LED TV (₹14,000)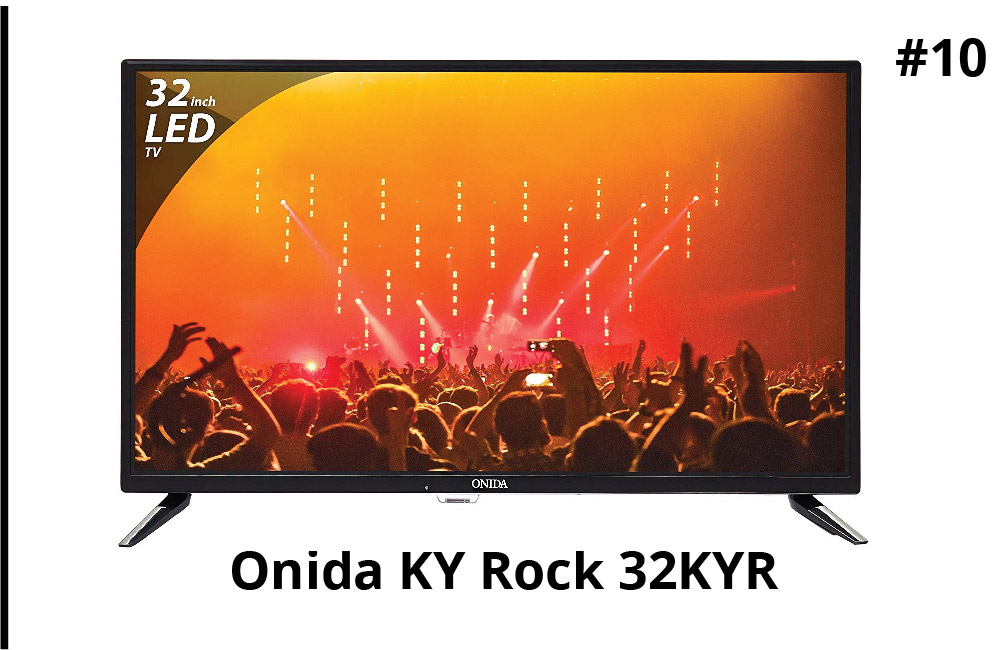 This Onida TV has a high contrast ratio. The contrast ratio is the difference between TV's peak brightness and lowest brightness. All you got to know is, a high contrast ratio makes a picture look perfect on the screen. This LED TV can be easily connected to the PC and use it as your primary screen for continuing working or for giving a presentation.
One more thing, before making your decision you must pay a visit to the nearest TV showroom. If you see a particular brand dominates on their wall, it is an indication of many service centres in your proximity. And one last thing is, please check the extended warranty for positive customer experience.