The millennial retail industry has become synonymous with e-commerce. With the 'always online' approach, online marketplaces have redefined the approaches to buying and selling. But as incredible as it may seem, setting up and growing an e-commerce portal has more to it than what meets the eye. Consumer insights, managing user traffic, data analysis, tech support, and constant product upgrade, are few of the key elements that drive the success of an e-commerce website today. And all this translates to high volumes of data, information and resources. To be able to operate pervasively in the already challenging marketplace, e-commerce enterprises need a robust tech infrastructure that is sustainable, efficient, and effective in all manners. This is where Cloud Hosting comes into picture.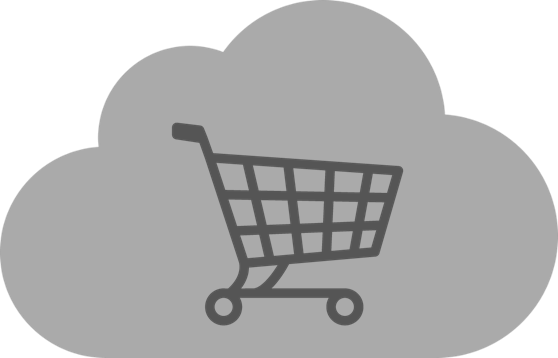 We list down a few reasons why Cloud-based hosting services can be a more prudent choice for e-commerce sites:
Scalability
E-commerce sites are always prone to the changing market demands and user behavior. During peak traffic times, like in such cases of special offers or festivals, your site should be able to handle the load. Cloud Hosting comes to rescue on such occasions by bringing scalability to your tech resources. One of the best features of Cloud Hosting, scalability allows you to upscale or downscale (as the case may be) your tech resources. Crafted to give you the best performance, Cloud Hosting lets you manage your traffic load as and when you need.
Security
Whenever you are dealing with user data and their related information, it needs to be secured and protected from any probable loss. Cloud Hosting is known for its high-end security measures. With end-to-end data encryption, accessibility control, multi-level authentication systems, security tools and more, Cloud-based services ensure that your site data is protected from any possible threat, making your business more secure.
Speed
An eCommerce portal needs to have fast page load speed. Imagine visiting a portal and having to wait for the next page of your selection to load. Chances are, that you would leave the website/app, right?
Most Cloud Hosting providers use low density servers to ensure that the load time is minimal. They also deploy web application accelerators like Varnish Cache which can speed up a website by up to 1000%!
Better backup and recovery
Data, tools, applications, network etc. make for the most important assets of an e-commerce business. In case of any natural disaster, theft, or otherwise, the loss of data can largely affect operations and sales. Having your e-commerce business hosted on Cloud eliminates the risk of data loss. By distributing the load across different servers and duplicating your data, your tech assets are protected with a reliable backup system which allows you easy recovery in times of exigencies.
Better accessibility
With Cloud Hosting, e-commerce enterprises have one point of management, which makes all resources easily accessible to users, partners, suppliers, or any other party involved in the business. By spreading the servers across various locations, the users therein can easily access the information, thus expediting operations, and reducing page load speed.
The global e-commerce market is expected to increase rapidly, which makes for a remarkable opportunity for business owners to join the bandwagon. But to be able to operate extensively in this competitive market and grow, e-commerce needs to be supported by a competent tech architecture. Partnering with a good Cloud Hosting provider can prove to be an effective approach. By understanding your business scale and objectives, cloud-based services can help your business sustain and succeed in the dynamic market.
You'll also like to read: