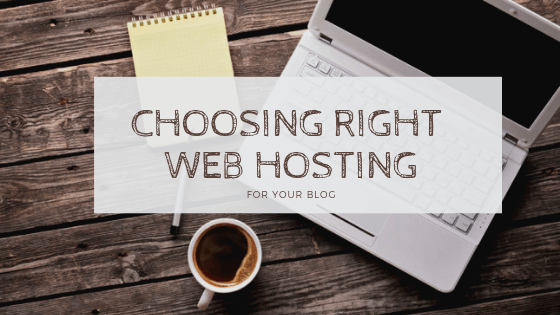 Creating a blog is something that is a completely different experience. It can lead you to form hundreds of relationships you did not think were possible, it can add to your bucket list experiences which you never thought you would find, and it can give you a business that allows you to work from anywhere in the world.
However, when the time comes, you can have a lot of doubts about this such as, you might think you do not have a good idea, you are not a technical person, or you just do not know where to start. All you need to do is buy a domain, then get a hosting account and then install WordPress. If you do this you will already be there and all you will need to do is start writing.
Here we are going to guide you through the process of choosing the right hosting for your blog.
Best web hosting for the 95% beginners
This has been probably reported in every article in some way or another. But, we do believe that if you are just starting a brand new blog and do not have a following and are doing it just for yourself then you should definitely consider sticking with shared hosting for the starting phase. Shared hosting is a great option, at least in the early stages of your blogging journey.
There are a lot of sites that will tell you how you need a private hosting and how private hosting is far better than shared web hosting, and they will be right. Private hosting is better than shared hosting for a lot of reasons. However, if you have a starter blog with little to no traffic then a private hosting is going to be an unnecessary expense for you.
Get a WordPress web host
WordPress crossed the 28% mark recently and became the one that powers more than a quarter of websites in the world. The writers love the WordPress because its content management system is a very useful tool for the writers and it makes the job a lot easier for anyone who does not have the technical abilities. WordPress will make the task of writing blogs very easy for you and it is the best option if you are a beginner and do not have a lot of technical knowledge.
Know how many resources you need
If you are looking for a web hosting for your blog then you need to know how much RAM and storage, and much more. However, you can get some of the best deals in the market for web hosting by opting for shared hosting. When you are about to select a good shared web hosting, you will be provided with unlimited storage, unlimited domains, a free domain, unlimited file transfer, and unlimited emails. You will be able to get all of this for less than $50 for the first year. This is a fantastic deal for a beginner. All you need to do is look for the details above and select the best web hosting plan that will suit your work.
Think ahead
Do not be afraid to daydream when you are starting your brand new blog. Sure, you will not need to spend a lot on web hosting in the beginning, but you need to be prepared to expand your plans and allow your blog to grow in the future. Instead of changing your web hosting services from one company to another, you need to look up the web hosting services that are going to allow you to extend your initial plan in case there is an increase in traffic. Make sure you choose the plan and the company which will allow your blog to grow without having to switch to another web hosting or pay a lot of money to increase your plan with your current web hosting. Do check out web hosting reviews on internet. It will help you get the real idea of where you should invest your money.
We hope the points above have helped you in finding the perfect web hosting for your new or old blog. If you wish to add anything to the list just let us know by commenting below.