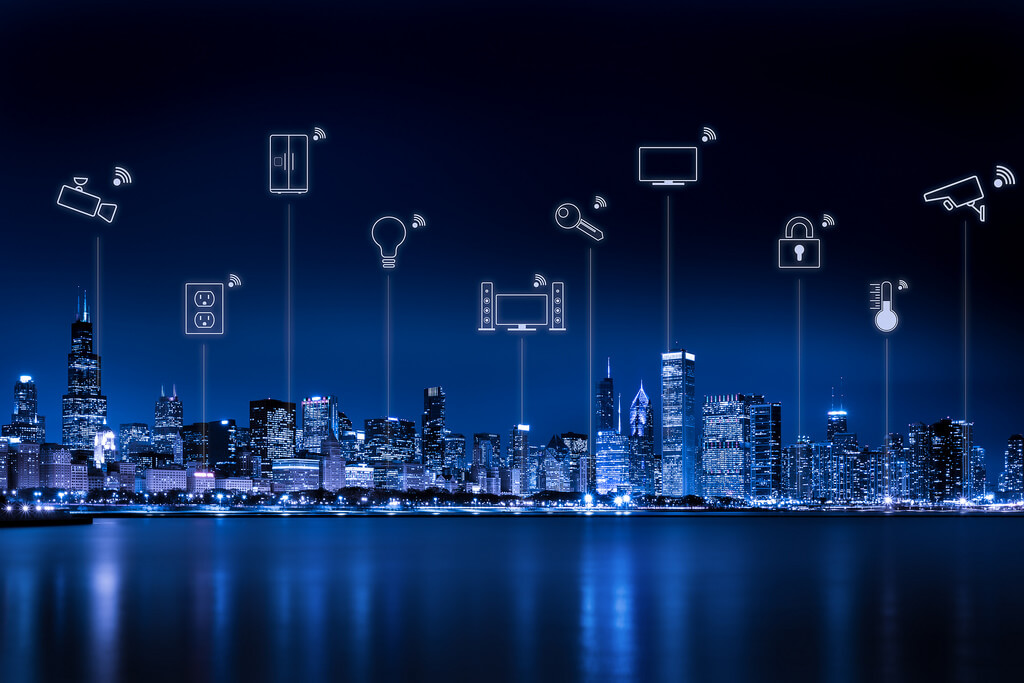 The Internet of things (IoT) is powerful enough that it could even change communities around the world into "smart cities," where everyone will be able to live a comfortable life. Being a smart city has some benefits, such as an improvement in safety, lower levels of pollution, reduced traffic, more efficient use of energy, and a better overall quality of lifestyle for those living in the area.
The idea of smart cities has been there since time immemorial. However, the concept had come a long way since its beginnings, and with the development of the Internet of Things, everything has gotten more developed than before.
Without a doubt, being able to connect sensors to everyday devices has ample benefits, such as the ability to transmit data from one device to another. It has become a potent tool not only for personal use but for business purposes as well. To support that, a recent study made by Gartner claims that IoT technology makes it possible for cities to transform digitally into a higher level.
In the future, IoT will thoroughly revolutionize the cities, and it would even affect the way we live and handle businesses. Sensors would be attached to every vehicle, safety cones, and other pieces of equipment used on a daily basis. Indeed, the possibilities are endless with IoT, and today, we're going to discuss how IoT will drive the future of smart city development.
Smart Energy
Commercial and residential building in smart cities are becoming more efficient that it uses less energy, and the energy used is being analyzed carefully. Smart grids are considered to be a significant part of the development of a lively city, and the use of intelligent streetlights are deemed to be a natural entry point for a lot of cities. With LED lights, it's possible to save money, and it also makes it possible to gain from it within a couple of years.
It's also important to consider that energy usage plays a significant role in smart cities. A lot has experienced this already through the use of smart meters, but as solar power systems become more popular, together with electric vehicles, this would open doors to better grid management and optimization of power production using different channels.
Definitely, this is something that would lead to lower pollution and an overall improvement in efficiency.
Let us not forget about the smart grids and smart meters. These play a vital role in the development of smart cities. There is advanced metering structure, and of course, prepaid energy applications that offer solutions and ways on how to improve energy services.
With smart grid, one can enhance outage detection, adjust the speed of data capture, and even work on disaster recovery.
Better Analyzation of Smart Data
For smart cities, it's essential to have massive amounts of data closely analyzed to ensure that it remains up-to-date and useful. One feasible option for this would be open data portals, and some cities are working on this data online.
That means anyone will be able to gain access and utilize predictive analytics to evaluate future patterns. Furthermore, companies like CommunityLogiq are working with various cities to help them analyze data.
With the pervasiveness of technology, together with the expansion of data, we could look forward to an economic growth engine made explicitly for urban innovation, and it's something we have never seen before.
Smart Mobility
The best way to describe smart mobility is that it's the technology and data traveling across various channels. It can move from one private system to another, and to enjoy its benefits, it's essential that we realize the benefits it has to offer.
Building smart data is a project that will never be "finished." That means as technology improves, so like the way we receive these data. For it to function correctly, data should be unconstrained as it moves from one system to another.
Lastly, what ties it all together would be IoT devices. Whether we like it or not, it's something that would stay with us. Fusing sensor information into our daily lives is something we cannot avoid, and soon enough, it would be integrated with third-party social networks that would bring the society closer to each other.