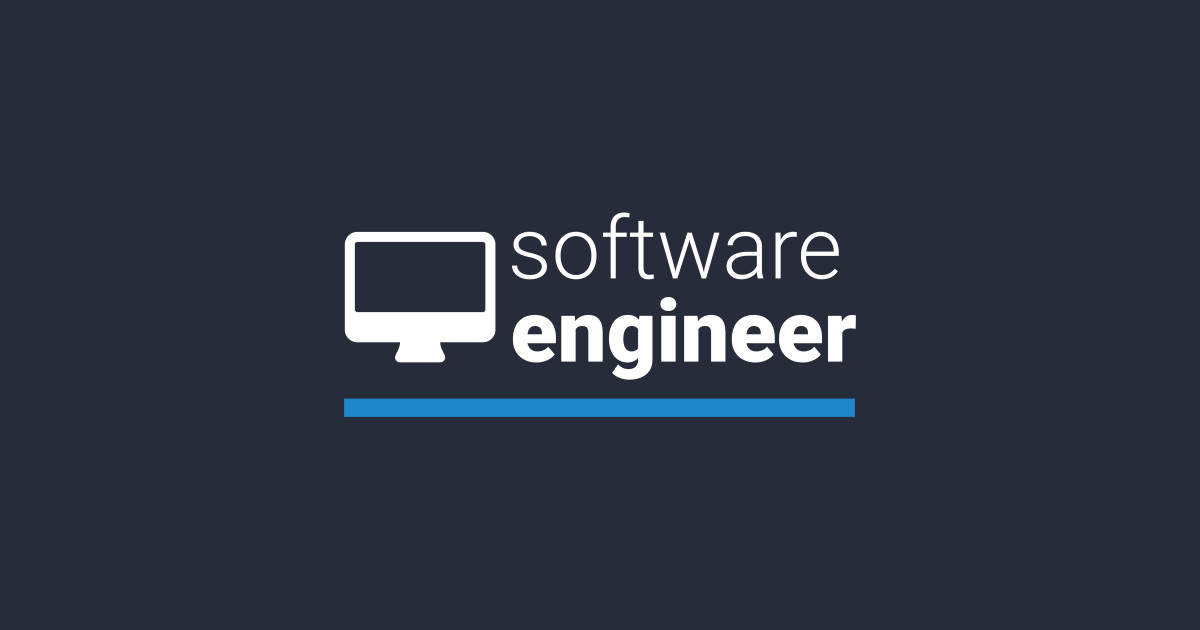 A software engineer is one of the most coveted job roles in recent years. The rise in technology has created a high demand for qualified software engineers. However, the industry is broad, and the demands for specific skill sets can shift in a short amount of time. In this article, we explore the 2019 trends for becoming a software engineer.
1.

Cross-Platform Mobile Developer
Mobile developers are highly in demand due to how many people use smartphones regularly. This requires new applications for companies who want to represent their brands on mobile applications. The cross-platform aspect is also crucial because Android and Apple are the most popular operating systems for mobile smartphones. However, they use different coding languages and therefore it is important for a developer to be flexible and have the ability to easily interchange between the two platforms.
There are also many cross-platform development tools that are useful for a developer to have the skills to deal with. These developers are in demand to implement cutting edge features and take advantage of developing technologies. They need to be fast learners. The rewards can be significant for this type of developer as the market is healthy and the demand will only increase in the near future for those with cross-platform mobile development skills.
2.

iGaming Developer
iGaming has become hugely significant within the past decade. It is used to build and develop gambling and casino applications. There are many huge casino companies that have invested a lot of money in building state of the art applications. The aim is to provide an immersive and realistic experience to the user. You can view this article comparing casino software providers to see how they are implementing the latest iGaming technology. The software needed for these gaming applications is becoming increasingly complex. This is due to the high graphics quality and also the increasing number of features. iGaming developers are in huge demand because the gambling industry continues to grow and the popularity of casino games is also increasing since they are becoming more immersive and realistic.
3.

Mainframe/Cloud Integration Specialist
The cloud is becoming more relevant with each passing year. There is so much data that is stored on the cloud and companies want to manage this in the best way possible. They need mainframe and cloud integration specialists who can provide full management. Integration based solutions are in high demand. These skills are relatively future-proof as the importance of the Cloud will continue to rise in the near future.
4.

Cybersecurity Expert
There have been some huge security breaches in recent years. Hackers are always updating their methods. The data of companies is highly valuable to them, and they, therefore, require cybersecurity methods to protect this data. They also require these experts to implement policies and measures that allow an entire company to safeguard their cyber defences. This type of security is hugely important because it can cause millions of dollars in losses and it can also breach user's privacy. Companies are wary of new hacking methods that may breach their outdated technology. Therefore, a cybersecurity expert will always be in demand to ensure that technologies and practices remain up to date.
5.

Blockchain Developer
Cryptocurrency has slowly been growing over the past few years. It memorably peaked in December 2017, with spikes in prices and mainstream coverage. However, the underlying Blockchain technology is the key selling point, and this technology is hugely important. Many leading banks are investing in Blockchain Developers to provide various solutions that allow them to conduct quicker and more private transactions. Also, the importance of Blockchain projects will only grow as more companies begin to realize its inherent advantages. This is a strong trend in 2019, that will only continue to grow as awareness rises further.
6.

Artificial Intelligence Pro
AI has always been a topic of discussion in technology circles for a few decades. However, in recent years artificial intelligence has become even more prominent. Predictive models that rely on AI have been utilized by companies to help lead their strategic decisions. Automation in many industries is also occurring, and this requires the aid of artificial intelligence professionals who are able to troubleshoot problems effectively. Deep learning models are also growing in importance. This type of machine learning is highly valuable to companies, and they are therefore looking for artificial intelligence professionals that have the varied competencies required to implement these solutions.
These are the top software engineering trends of 2019. The market overall looks optimistic for software engineering as there is a high demand for certain skill sets. You should research into these trends more and pick one that interests you. It is also important to remember that the trends in this industry are fast moving and they react to certain technology developments. It is essential to always keep learning and maintaining the skills that are desired by companies.
Related read: 6 Software Technologies That Will Dominate 2018-2019