The vast majority of online shoppers begin their searches on either Google or Amazon. Amazon actually leads in this department, getting nearly half of all the traffic.
Of course, this doesn't mean that you need to ditch your Google campaign, nor should you. Google maintains a commanding presence in the shopping arena, getting nearly 35% of all initial searches. With 300 million Americans on the Internet, that's roughly 100 million people you're campaigning to on Google.
Some studies have also reported slower conversion rates on Amazon, meaning that prospective buyers actually take longer to make a purchase than those searching on Google. On average, 25.9 days pass before a searcher makes a purchase on Amazon but for Google, the average is 19.5 days and 35% of Google searchers actually made a purchase within the first five.
So, Google shopping ads are undoubtedly effective but effectiveness is mostly earned. Whether you are diving into shopping ads for the first time or trying to figure out where you've gone wrong, it's important to learn about structure and segmentation of shopping feeds so that you can ultimately create better ads.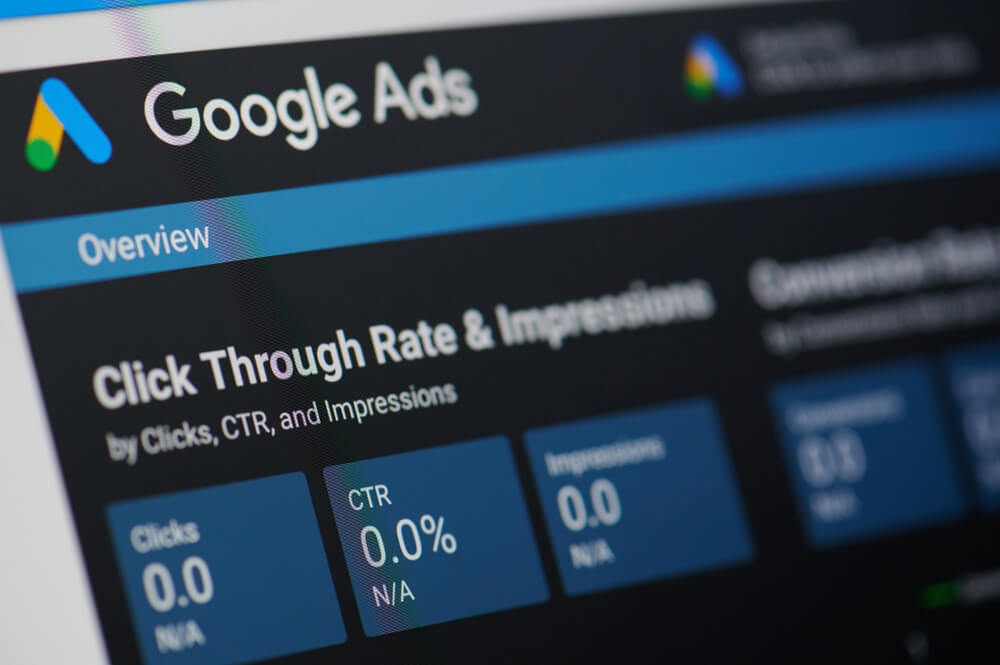 Google Shopping Feed Explained
You might already be familiar with Google's search campaigns but the shopping campaigns work a little differently.
In a normal search campaign, you would bid on keywords and, as a result, would know which ads are going to show with which search queries; however, with shopping ads, Google actually makes this determination.
The feed itself is a spreadsheet of your product catalog that comes directly from your online shop and this data becomes the basis for your shopping advertisements.
Google rakes through your shopping feed to find relevant advertisements; relevance comes from the structure of your feed and the strength of the information it contains. So taking the time to optimize your shopping feed could be the difference between a measly ROI and one that actually meets your goals.
Even though they function differently, search campaigns and shopping campaigns are optimized in similar ways so if you have experience with the former, you should have a head start with the latter.
Guide to Feed Optimization
Every item in your Google shopping feed will have five key elements: name, type, category, image, and description. As your guide to Google shopping ads, the following explores these elements and also explores custom labels and miscellaneous information that will increase specificity and relevance.
With shopping feeds, you are trying to be as specific as possible. Greater detail often means greater relevance so don't be afraid to over-describe your products. Remember that Google is attempting to match advertisements with the most appropriate search queries so less specificity leads to less precision.
Product Title
Your title will be the most prominent piece of text on your ad. It's also a hyperlink and the first thing that Google looks at.
While you aren't trying to stuff this title with keywords, you are trying to be specific. You might pick a single keyword and get it as close to the beginning as you can but you are also trying to include various attributes, namely the brand, the color, or the style, among other things.
Product Category
Whereas the title is visible to buyers, the category is more of a backend bit of information that Google looks at when selecting ads. You will hear about the GPT, or Google Product Taxonomy, which provides you with a list of acceptable categories and you are required to use something from this list. An example would be "Media > DVDs & Videos".
There are also subcategories that will help you be more specific. Remember that specificity leads to greater relevance so getting this right is very important.
Product Type
Including a product category is mandatory but including a product type is optional.
However, many marketers will swear by it as it means being even more specific. Product types are structured in the same way as product categories with the ">" symbol but unlike the category, you choose the product type.
This is useful for niche products or items that simply need further explanation. If nothing else, it allows you to be more specific, which can strengthen your feed.
Product Image
The image is, of course, a picture of your product and it provides a visual element to your advertisement. The image is immediately noticeable and buyers don't need to read anything to know what's going on. For that reason, you want something attractive.
Keep it professional and choose something that will catch people's eyes. Also, avoid watermarks, text, and logos.
Product Description
It's true that Google will scan your descriptions for relevant keywords but you don't want to overstuff the content. You also don't want it to include unnecessary information. You want to be detailed, you want to be thorough, but you also want the text to be readable and straight to the point.
If you have some second-tier keywords that you can squeeze in there, this could be a good time to do it but you generally want to put them toward the beginning.
Custom Labels
Custom labels are self-chosen values that help you differentiate between products in a single campaign. For example, if you want to indicate that products are seasonal or on clearance, you can use custom labels.
You will often use these values for bidding but you can also use them for monitoring or reporting. They can help you subdivide items in your catalog and adjust bids for certain items.
Miscellaneous Info
Aside from the items listed so far, there are other bits of information that you will either need or will want to consider adding. These include:
GTIN (Global Trade Item Number)
Product price
Specific details about apparel
Condition
Availability
Every product has a GTIN and Google often groups sellers together based on matching numbers.
Also, if there are unique details about your specific product, you will want to include these as well. For clothing, this includes the intended gender, the size, and the color, among other details.
Use Your Feed to Increase Your Success
Google ad campaigns cost money so if you are going in, you might as well give it your all. The more effort you put in, the greater your chances are of a satisfying return. If you aren't getting your items in front of shoppers, there isn't much of a point.
So, in short, you need to optimize your shopping feed to ensure that Google can pull accurate information and display relevant ads to prospective buyers. To do that, you need to create a strong title, a solid description, a beautiful image, and as much information as you can about your product.