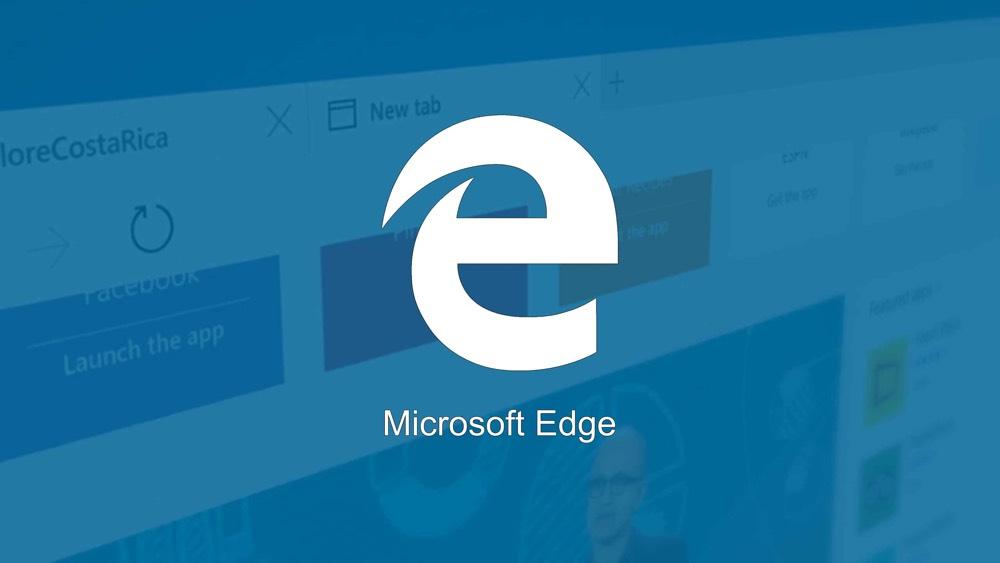 Every computer user is aware of the benefits offering by the Microsoft Edge browser that was created specifically for Windows 10. Edge is famous for its speed and high performance, which, according to Microsoft, distinguishes it from such competitors as Mozilla and Opera. Moreover, the new browser is noted for its ability to extend the lifespan of your battery and add notes to viewed web pages. No wonder lots of users are eager to try the new Microsoft creation out even on their non-Windows 10 computers. Despite Microsoft's claiming that Edge can be used on Windows 10 PCs only, it's a well-known fact that users may successfully run it on their Windows 7 and later versions.
If you're looking for Microsoft Edge for Windows 7 or any other version, you may find our brief guide particularly helpful.
Method #1
You may try running Edge on a non-Windows 10 computer using a virtual machine, a special program that enables you to emulate Windows 10 and run it on any Windows version other than 10. This handy tool can be downloaded from Microsoft official website for free.
If you resolve to avail yourself of a virtual machine, consider using Hyper-V, VMWare, Parallels, or Virtualbox, which are considered the best possible solutions for the majority of modern computers. They come with preinstalled Windows 10, which enables you to run Edge smoothly and seamlessly on your machine.
To download the necessary tool, visit the Microsoft Edge website and head to the "Tools" section. Then, go to the "VMs" section. From there, you can choose a virtual machine you'd want to run on your computer.
Microsoft offers virtual machine images not only for Edge, but also all Internet Explorer versions. So, if you need a machine for IE, you may download one from there, as well.
You can download Windows 10 Enterprise 90-day trial version, which can be subsequently extended to six months. Install the new tool on your virtual machine and start enjoying Edge.
We recommend that you backup all important data to prevent its loss after Windows expires.
After you current virtual machine image expires, you can download its fresh version and resume using your favorite browser for 3 more months.
Once you opt for Windows 10 Enterprise (Evaluation – Build 201812), makes sure to download its package from the Microsoft website. Note that you'll need to spare at least 20 GB on your hard drive to install the required package.
Hyper-V, VMWare, Parallels, and VirtualBox are those platforms you may want to download.
Method #2
Many users opt for the second method, which doesn't require you to download and install any packages occupying much of your valuable disk space. You have BrowserStack, a cloud web testing platform, at your disposal. It also empowers you to test Microsoft Edge on your comp.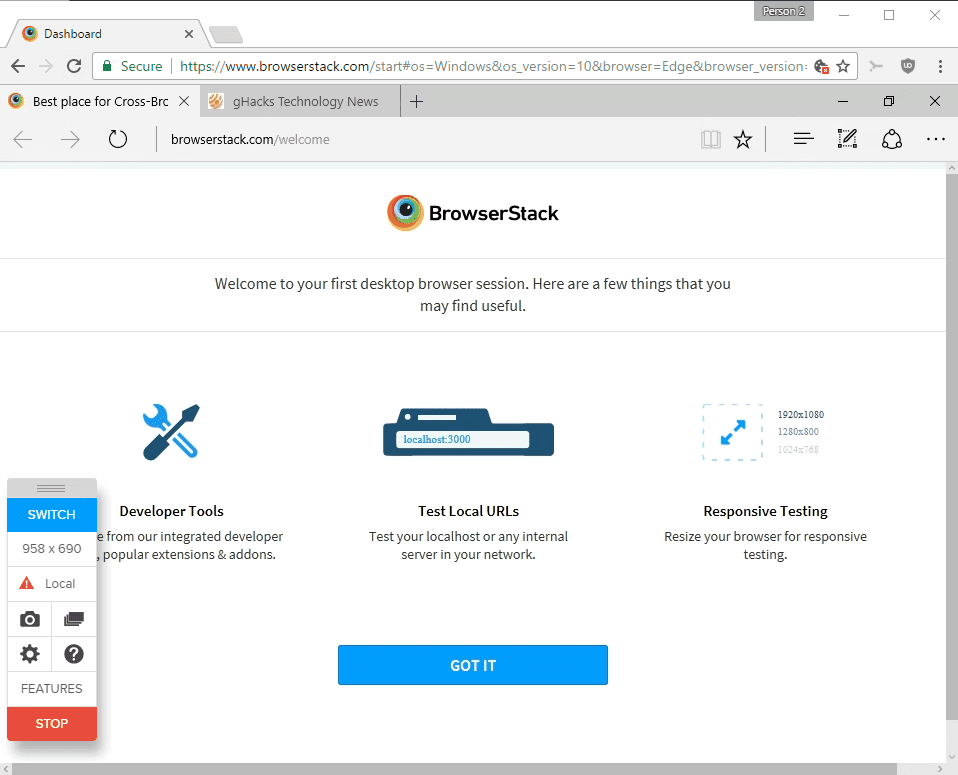 You can start using BrowserStack after creating a free account with this service.
Once you create a BrowserStack account, you can use it as a platform for your Edge. Good news is that with BrowserStack, you can enjoy Edge functions as long as you wish, which is impossible with virtual machines.
Occasionally, users may experience lags and freezes, which is a commonplace, when running Edge on a third-party platform. Still, this problem can be easily avoided by substituting BrowserStack with a Microsoft virtual machine (VM), which will ensure the freeze-less operation of Edge on your non-Windows 10 PC.